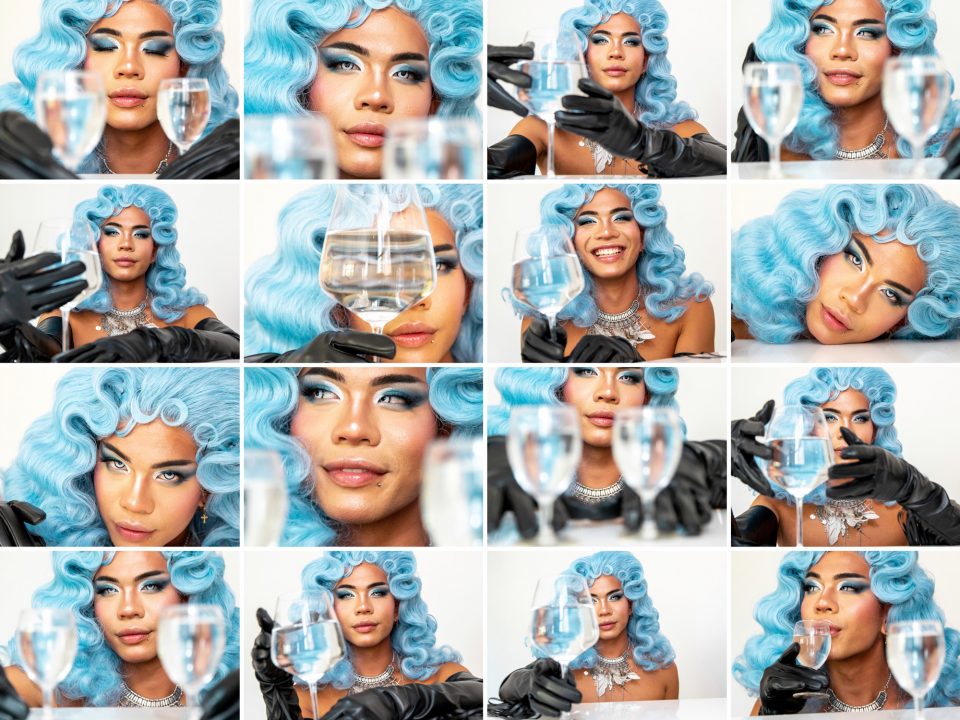 My fascination for having an alter ego that drives you to be the best you can be.
When we were young, we could transform into anything our imagination desired. As we grow up, we let go of this creativity, but why? Having an alter ego can be more useful than you may think. An alter ego helps you switch between different aspects of your personality, creating space between your private and professional lives.
With this campaign, Bombays is aiming to increase consumer identification with the brand by appealing to their desires. By matching the personalities of tastes to the alter egos' personalities, a community is fostered. After all, birds of a feather flock together. As various celebrations are linked to these alter egos, people will come together, and the Bombays community will grow.
Mijn fascinatie voor het hebben van een alter ego die je triggert het beste uit jezelf te halen.
Tijdens onze jeugd konden we ons transformeren naar alles wat onze verbeelding sprak. Zodra we volwassen worden, laten we deze creativiteit los, maar waarom? Aan een alter ego kan je meer hebben dan je denkt. Een alter ego helpt je om te schakelen tussen verschillende karaktereigenschappen en creëert ruimte tussen je privé en je professionele wereld.
Bombays speelt met deze campagne in op het verlangen van de consument zodat zij zich meer verbonden zal voelen met het merk. Door de karakters van de smaken overeen te laten komen met de karakters van de alter ego's zal er een community ontstaan. Want zoals we weten zoekt soort soort. Door verschillende feesten te koppelen aan deze alter ego's zullen deze mensen bij elkaar komen en zal de Bombays community groeien.
Photography: Yvette Vlaanderen
Models: Pip Wijn, Machteld Morres & Aaron Delucoire