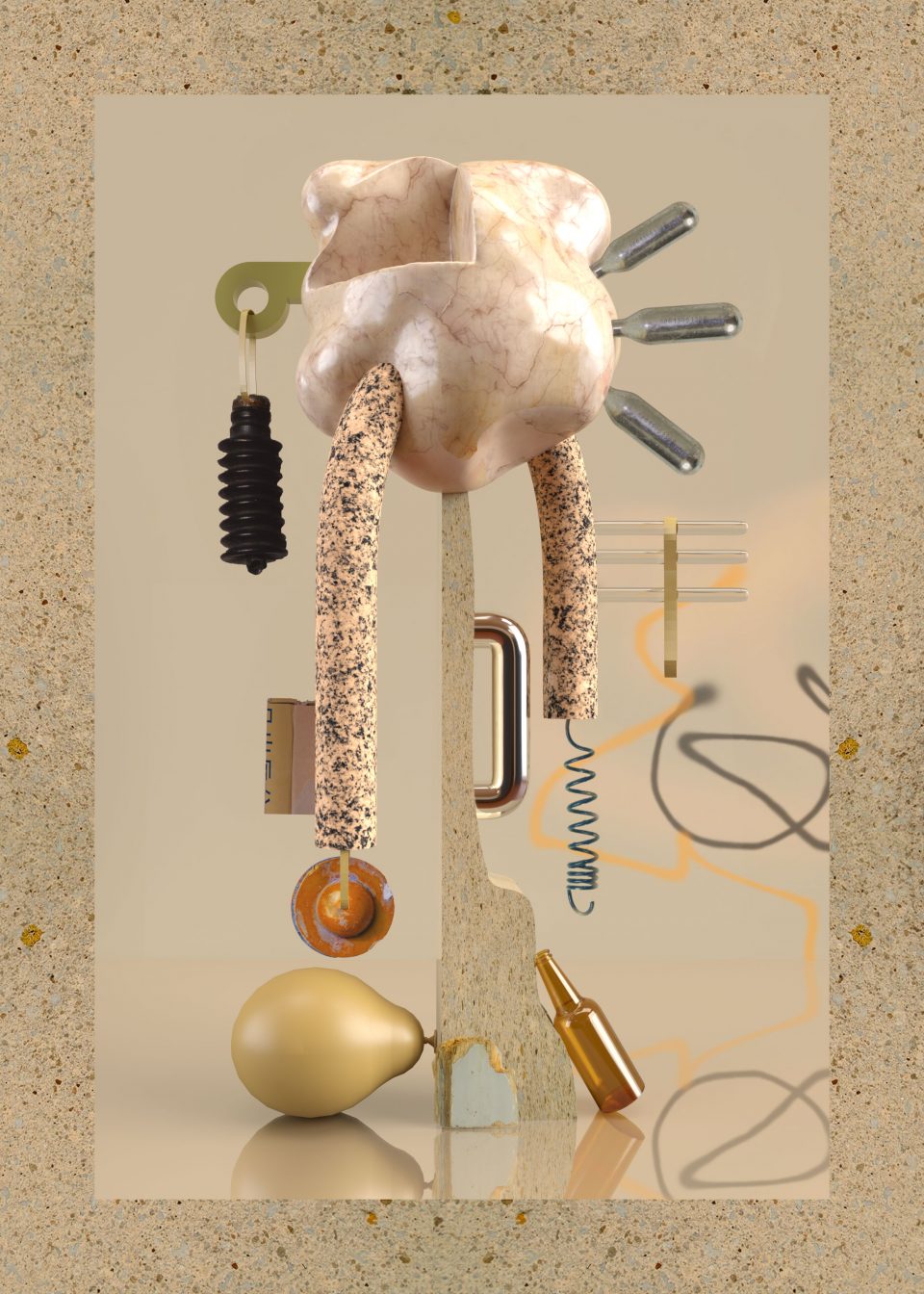 When does an object transition from valuable to worthless? Ever since I was a child I've been fascinated by discarded things tossed out on the road. What do these object say about the human condition and society?
In a world marked by overproduction, awareness of the strain on the earth's resources is on the rise, and with it, the demand for sustainable product. The city of Amsterdam aims to have a fully circular economy by 2050: a city free of waste, with exclusively valuable resources. This will require innovative ways of thinking and designing.
STRAATWAARDE ("Street value") is a concept in which I act as a modern archeologist, carrying out a process-based inquiry into objects that have ended up on the streets of Amsterdam, ranging from bike lights and aluminium patterns to cardboard and plastic packaging. A combination of upcycling, recycling and 3D techniques has led to a collection of local interior products, each carefully handpicked and made from things discarded by the people of Amsterdam, for the people of Amsterdam.
Wanneer verandert een object van waardevol naar waardeloos? Al van jongs af aan ben ik gefascineerd door afgedankte spullen die op straat belanden. Wat zeggen deze objecten over ons als mens en maatschappij?
In een wereld van overproductie neemt de bewustwording omtrent de uitputting van de aarde toe en daarmee de behoefte aan duurzame producten. De stad Amsterdam heeft het streven om in 2050 volledig circulair te zijn; een stad zonder afval, maar met enkel waardevolle grondstoffen. Dit vraagt om innovatieve manieren van denken en ontwerpen.
STRAATWAARDE  is een concept waarbij ik als moderne archeoloog procesmatig onderzoek doe naar objecten die op de Amsterdamse straten zijn beland. Van fietslichtjes tot aluminium patronen, van karton tot kunststof verpakkingen. Een combinatie van upcycling, recycling en 3D technieken heeft geleid tot een collectie lokale interieurproducten, elk stuk zorgvuldig handpicked en gemaakt met afval van Amsterdammers voor Amsterdammers.