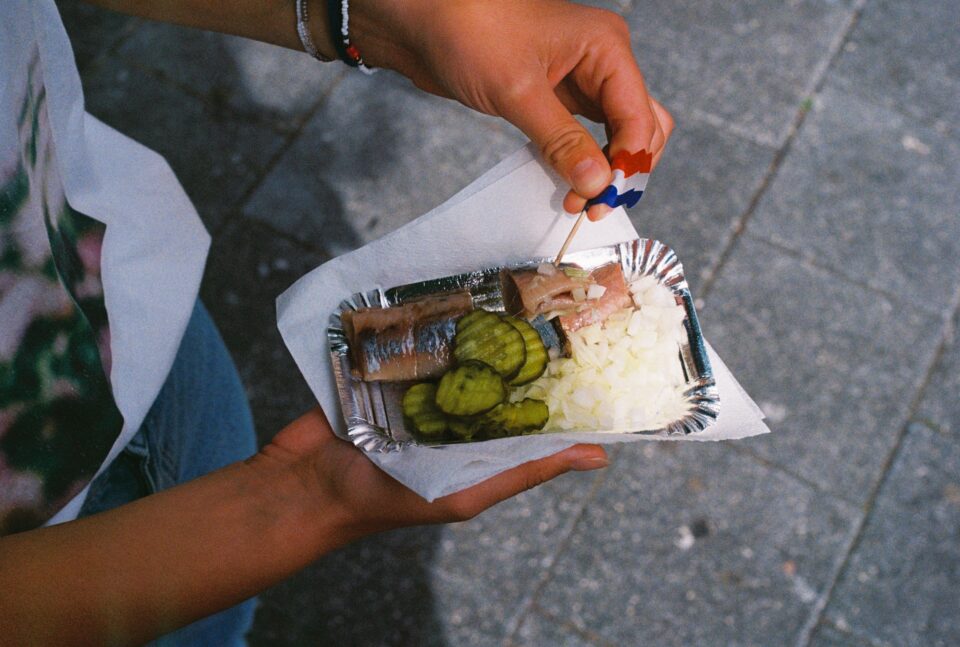 In our increasingly digital society, food has become a major part of our social lives. This "foodie" culture is predominantly focused on how food looks, rather than where it's coming from. This preoccupation with perfection is shifting our norms. The result? A bean that's just a little too crooked won't make it to supermarket shelves anymore.
Habits Magazine is an independent food and travel magazine about cultural eating habits. Hoping to provide people with a more authentic view of food, it aims to connect and show us how food reflects a range of cultures, traditions, and eras. The magazine also works to contribute to the revaluation of a sound food culture.
Stories from local sellers, inspiring interviews, traditional recipes with their own history, and raw photography. Habits collaborates with local, creative thinkers, writers and artists.
Door digitalisering is food een groot onderdeel geworden van ons sociale leven. Bij deze 'foodie cultuur' gaat het er steeds meer om hoe mooi ons eten eruitziet, in plaats van waar het vandaan komt. Door de focus op perfectie te leggen, verleggen we onze norm. Een gevolg: kromme bonen halen de supermarkt niet meer.
Habits Magazine is een independent food- en travelmagazine over culturele eetgewoonten. Het wil dat mensen op een meer authentieke manier naar eten kijken, het wil verbinden en laten zien hoe ons voedsel verschillende culturen, tradities en het verleden weerspiegelt. Bovendien wil het magazine bijdragen aan de herwaardering van een goede voedselcultuur.
Verhalen van lokale verkopers, inspirerende interviews, traditionele recepten met een eigen geschiedenis en rauwe fotografie. Habits werkt samen met lokale, creatieve denkers, schrijvers en artiesten.