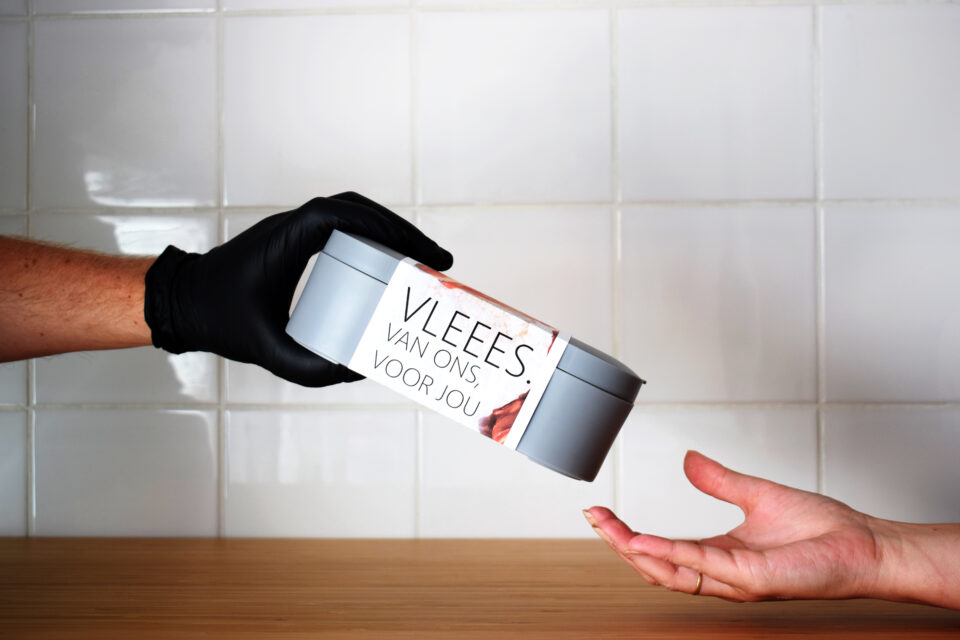 Is there anyone who actually likes supermarket meat? The butcher's where it's at!
Even as local, well-sourced butchers are gaining ground, a great deal of meat is still bought from supermarkets. With the possibility of buying a week's worth of supplies, including meat, in one go, convenience sadly prevails over quality. Can't we have both?
Vleees ("Meeat") is an app that was specially designed for people looking for the full picture. Convenience and quality. Enter the meat you need on the app, state your preferences and see which butcher near you has the meat you're after. Can't go wrong, right? A butcher's meat tastes so much better, you get a more personal experience buying it, and you can always ask where the meat came from. After all, don't you want to know what it is you're eating?
Vlees van de supermarkt, dat wil je gewoon niet. Hup naar de slager!
De lokale slager met een goed verhaal wint steeds meer terrein. Toch wordt er nog steeds vlees aangeschaft in de supermarkt. Alle boodschappen voor de hele week, inclusief vlees, kunnen daar in één keer gekocht worden. Gemak gaat in dit geval helaas voor kwaliteit. Kunnen we dat niet combineren?
Vleees is een app speciaal ontwikkeld voor mensen die op zoek zijn naar het totale plaatje. Gemak en kwaliteit. Vul het benodigde vlees in op de app, geef je voorkeuren aan en kijk welke slager bij jou in de buurt het gewenste vlees heeft. Dit moet toch werken? Vlees van de slager is zoveel lekkerder, het persoonlijke contact is gezelliger en je kan altijd vragen wat de herkomst van het vlees is. Uiteindelijk wil je toch ook weten wat je eet?