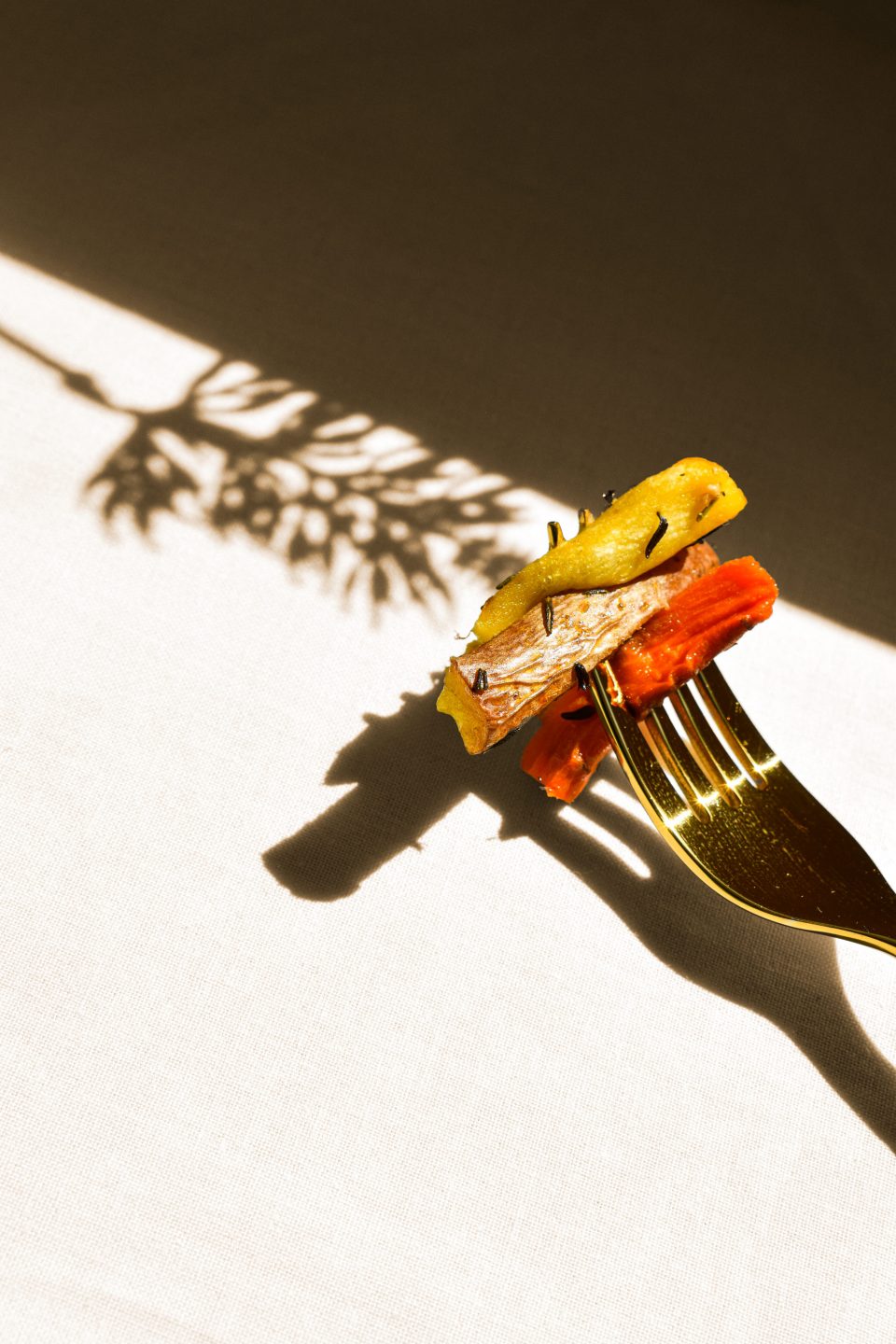 My fascination for food and lifestyle, and how they develop.
We're living in a 24/7 society marked by stress and performance pressure. Always occupied by our tasks, we rarely take the time to unwind. As the corona crisis tightened its grip on society, the 24/7 attitude weakened, and we're left with a lot of uncertainty. Being stuck inside all the time has made us more aware of immaterial things like relaxation, cooking, being together, exercising, and wellness. Living more consciously helps you realise when you need your rest. The two eating styles, mindful and epicurean, are a perfect match for this approach. They will teach you to enjoy eating in peace.
I've developed a magazine for HelloFresh, with the first issue themed around the art of enjoyment. In this magazine, people with busy lives will find tips on relieving their stress while eating, and how they can apply this to their lives. 
Mijn fascinatie/passie voor food, lifestyle en hoe dat zich ontwikkelt in de maatschappij.
We leven in een 24/7 maatschappij waar er veel prestatiedruk en stress heerst. We zijn altijd maar bezig en nemen weinig tijd om een rustmoment te pakken. Doordat de coronacrisis ons land in de greep had is die 24/7 maatschappij deels ingestort en heerst er veel onzekerheid. Door het vele binnenzitten worden we ook steeds meer bewust van niet-materiele dingen zoals rust, koken, samenzijn, beweging en gezondheid. Door bewuster te gaan leven kun je beter aanvoelen wanneer je rust nodig hebt. De twee eetstijlen, mindful en bourgondisch, sluiten hier naadloos op aan. Ze leren je om te genieten van je eten in de rust.
Voor HelloFresh heb ik een magazine ontwikkeld die deel uitmaakt van een serie. Dit onderwerp is het eerste magazine dat uitkomt. Mensen die het druk hebben kunnen in dit magazine tips krijgen hoe ze nou rust kunnen pakken door middel van eten en dat toepassen in hun leven. Zo speelt HelloFresh in op het verlangen naar rust in hun drukke leven. 
Photography & styling: Shania Sluer