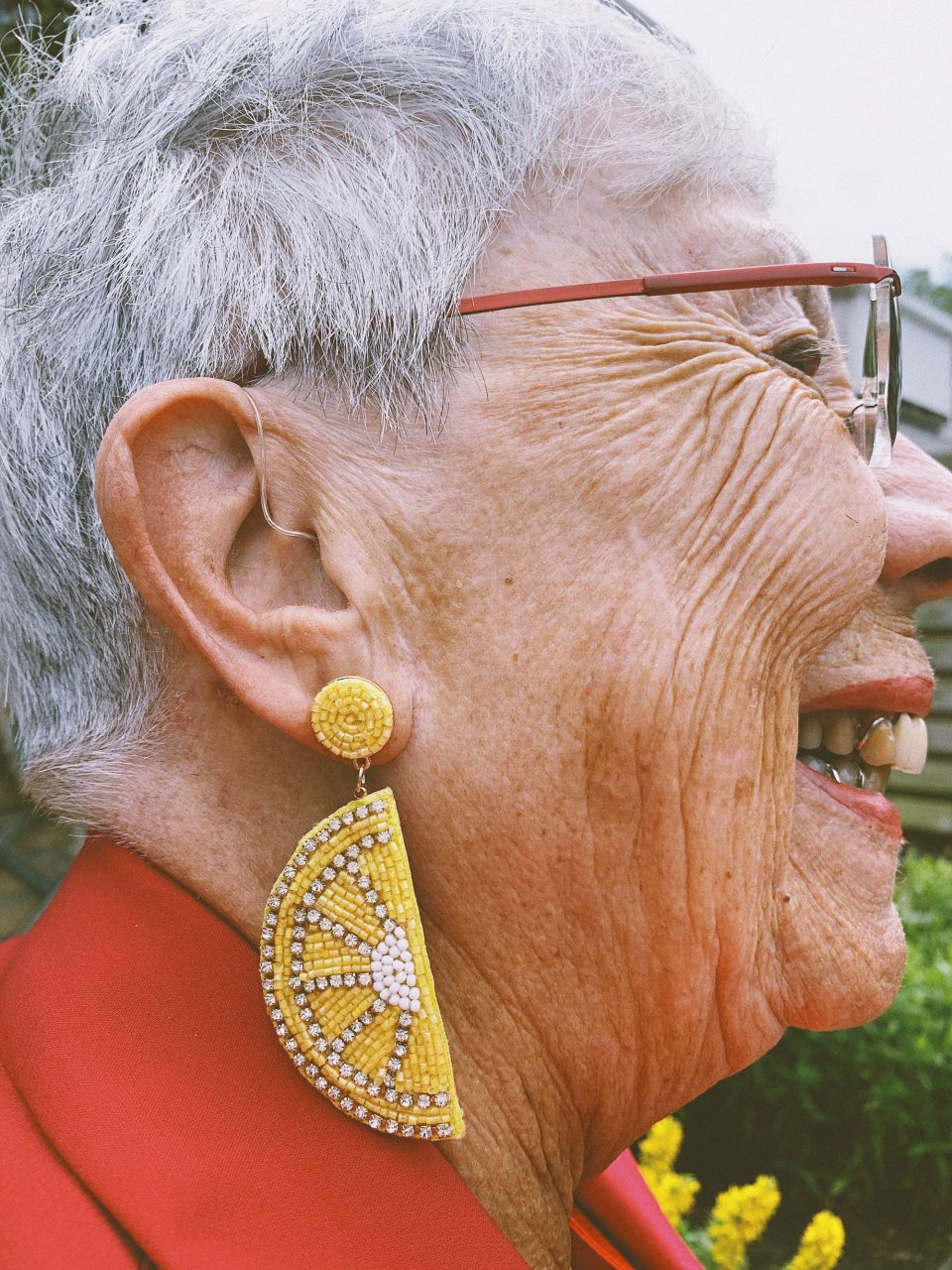 Yoldies, Yogeys and Yeniors: this one's for you. 
Escapism is a counterreaction to the current performance society. Youngsters and their perspective on the world form our standard of judgement. Nothing wrong with that, but it does mean we tend to take a dim view of age. Which is a shame, as it comes with so many great ideas, perspective, knowledge and experience.

How do older people deal with the desire to take brief step away from reality? What do they do to escape? Now that our society is asking us to sort a lot of things out for ourselves, with technology playing an ever-increasing role, it's the perfect time to answer that question. For these youthful senior citizens, or Yeniors, I've developed software and an inspiring platform to go along with it.
Joppers, Jassers en Jenioren: deze is voor jullie. 
Escapisme is een tegenreactie op de huidige prestatiemaatschappij. Jongeren en hun kijk op de wereld vormen de meetlat waarlangs we oordelen. Daar is niks mis mee, maar de keerzijde is dat 'oud' er ongunstig vanaf komt. Terwijl precies daar zoveel waarde zit aan ideeën, relativering, kennis en ervaring.

Hoe gaan ouderen om met het even weg willen uit de realiteit? Wat doen zij om te ontsnappen? Juist nu – in onze maatschappij waar je veel zaken zelf moet oplossen en technologie een groeiende rol speelt – is het goed om daar op in te spelen. Voor deze jeugdige senior; de Jenior, heb ik een software ontwikkeld met daarbij een inspirerend platform.
Photography: Sanne Jonas
Model: Elly Vlot