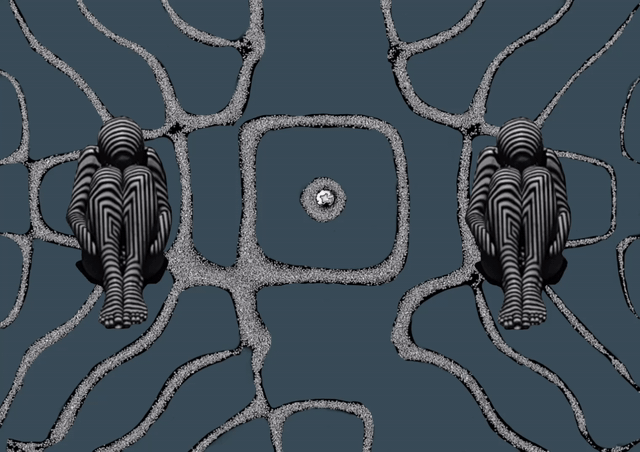 My interest in human behaviour and interior design has led me to my interior trend forecast aantrekken en afstoten ("attract and repel"). 
Polarisation and socialisation are locked in a battle for dominance. The coronavirus and #blacklivesmatters protests are only reinforcing these diametrically opposed movements. With the lockdown initially bringing people together, now the social distancing measures and growing civil unrest are literally driving us apart. We circle each other like magnets, simultaneously attracted and repelled by the other side. These two polarities will find their way into our interiors.
By proposing suggestions for colours, shapes, materials and designs, I am making a forecast of what interiors will look like in 2035. The final destination is more tangible connections between people.
Mijn interesse voor menselijk gedrag en interieur heeft geleid tot de interieurtrendforecast 'aantrekken en afstoten'.
Polarisering en socialisering vechten om de eerste plaats. Het Coronavirus en de #blacklivesmattersprotesten versterken deze tegengestelde bewegingen alleen maar meer. De lockdown bracht mensen in eerste instantie samen. Door de 1.5 meter maatschappij en de toename van maatschappelijke onrust worden we echter letterlijk weer uit elkaar gedreven. Als magneten draaien we om elkaar heen, waarin we elkaar continu blijven aantrekken en afstoten. Deze twee polariteiten gaan teruggevonden worden in ons interieur.
Met suggesties voor kleur, vorm, materiaal en dessins doe ik een uitspraak over hoe het interieur er in 2035 uit kan zien. Om uiteindelijk terecht te komen bij meer tastbare verbindingen tussen mensen onderling.