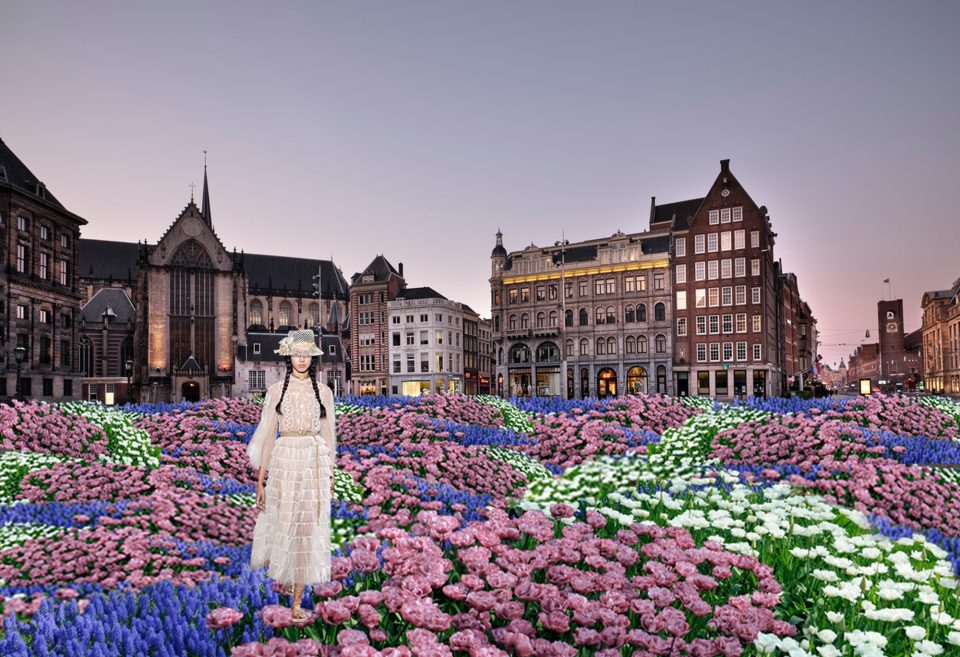 During my work experience placement with Dior, I found out the flowers in their products are grown in Dior's own gardens. 
My research has indicated that people are looking for more transparency. Which ingredients go into the products they use, where do those ingredients come from, how sustainable is the product, and so on. 
My concept is intended to show Dior's return customers that they've been buying sustainable goods all along. For my campaign, I've used familiar Dior imagery, cutting out the heads and replacing them with flowers. The flowers from Dior's gardens take centre stage in the campaign and all its expressions.
Tijdens mijn stage bij Dior kwam ik erachter dat de bloemen in de producten van Dior uit hun eigen tuinen komen. 
Uit mijn onderzoek is gebleken dat mensen op zoek zijn naar transparantie. Welke ingrediënten zitten in het product dat ze gebruiken, waar komen de ingrediënten vandaan, hoe duurzaam is het product enz. 
Ik wil de vaste klanten van Dior met mijn concept laten zien dat zij altijd al een product hebben gekocht dat duurzaam is. Voor de campagne heb ik herkenbare beelden van Dior gebruikt. Ik heb alleen de hoofden weggelaten en vervangen door bloemen. De bloemen uit de tuinen van Dior staan centraal in de campagne en alle uitingen die daarbij horen.