One in every ten people have a body modification. As a tattoo artist, I help people make a statement with their skin. I'm intrigued by their motivations, which is why my project revolves around this.
How will the current skin culture, which is marked by smart mods, privacy, tattoo activism, and remembrance, develop under the influence of the pandemic? Will our skin become a canvas for activist statements? 
This forecast explores a range of scenarios. Two statement coats and an accompanying travelling exhibition provide a confronting presentation of central themes like freedom and control. Whether the future will dystopic or utopic, we have to carry our story forward.
1 op de 10 mensen heeft een lichaamsmodificatie. Als tattoo-artiest help ik mensen om statements te maken via hun huid. De beweegredenen hierachter intrigeren mij en dat is dan ook de focus van mijn project geworden
Hoe zal de huidige 'skin culture' zoals smartmods, privacy, tattoo activisme, en remembrance zich ontwikkelen onder invloed van de recente pandemie? Gaan we onze huid als activistisch statement inzetten? 
Meerdere scenario's worden in deze forecast verkend. Via twee 'statement' jassen en een bijbehorende reizende expositie worden belangrijke thema's zoals vrijheid en controle op confronterende wijze gepresenteerd. Of het nu een dystopisch of utopisch scenario wordt, we moeten ons verhaal voort dragen naar de toekomst.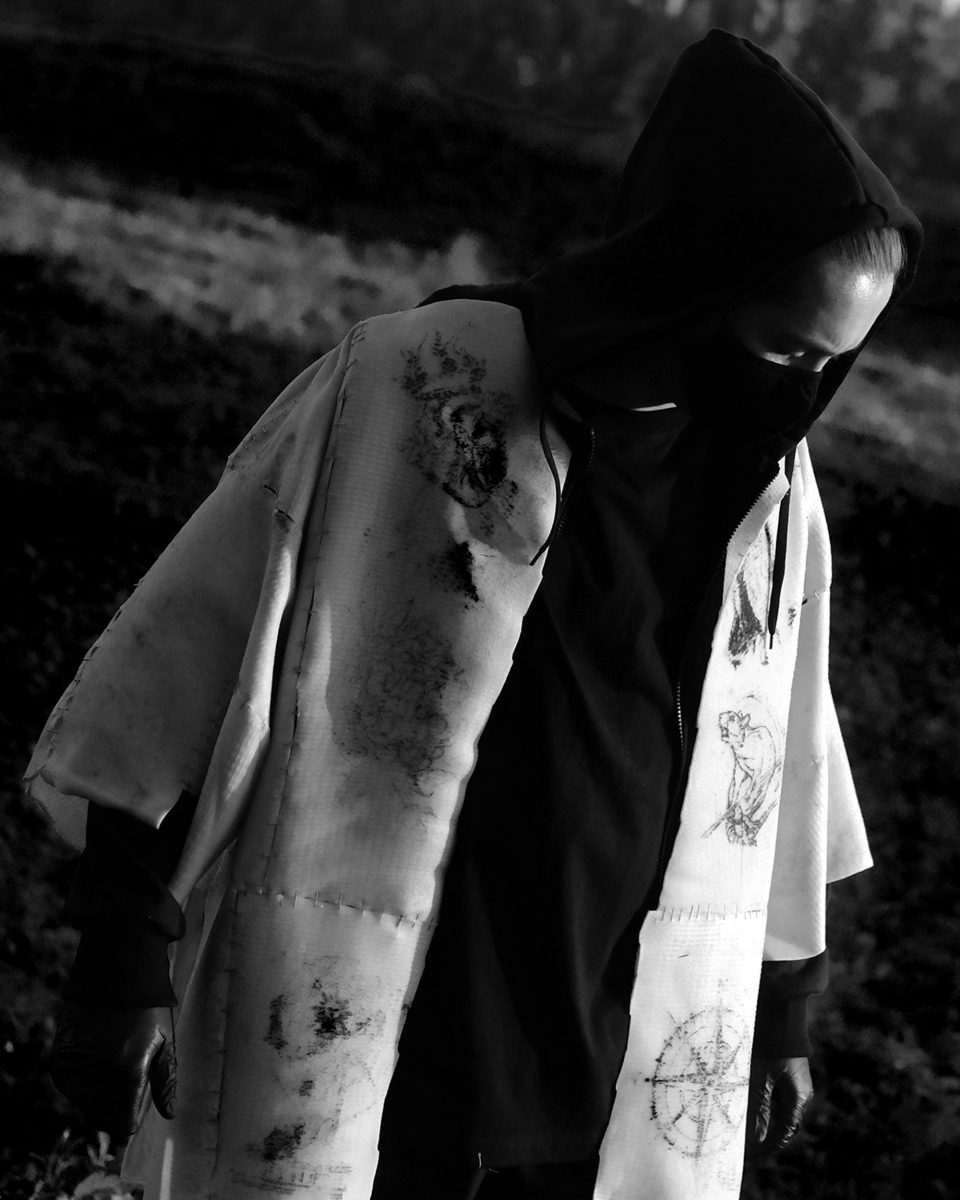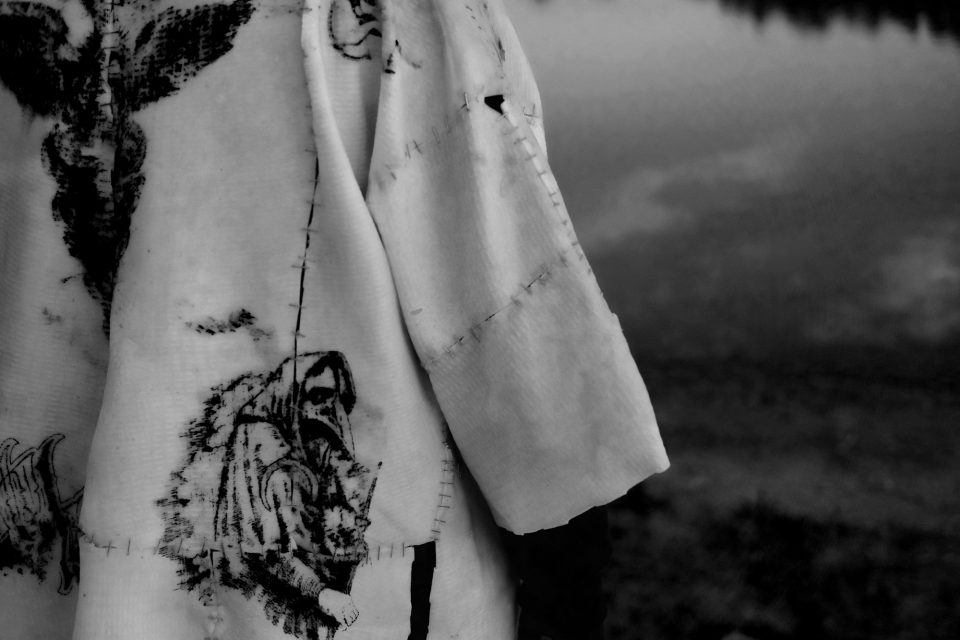 Photography: T. Diepeveen