An unhealthy amount of stress and the challenge of finding a moment of peace during the day – that's what inspired this project.
Technology has put us in constant contact with others, blurring the boundaries between work and relaxation. In an age marked by all-time high burnout rates, there's a need to slow down, take a step back, and find a moment of peace, both mentally and physically.
I've collaborated with Headspace to develop Unwind, a room where you can sit back and relax in a busy urban environment. This nature-themed room is perfect for a quick retreat. Thanks to the elements from nature, all the stress and stimuli from outside are washed away, leaving you in state of pure serenity. Headspace offers people the opportunity to take a step back.
Een ongezonde hoeveelheid stress en de uitdaging om overdag een rustmoment te vinden, dat is de aanleiding van dit project.
Door technologie staan we voortdurend in contact met anderen; de grens tussen inspanning en ontspanning is vervaagd. In een tijd van een recordhoog aantal burn-outs gaat het om vertragen, een stap terug doen en het vinden van een rustmoment, zowel mentaal en fysiek.
In samenwerking met Headspace heb ik Unwind ontwikkeld; een ruimte waar je tot rust kan komen in een drukke omgeving in de stad. In deze ruimte waar natuur de hoofdrol speelt, kan je jezelf even terugtrekken. De invloeden uit de natuur zorgen ervoor dat de drukte en prikkels van buiten vanzelf plaatsmaken voor een enorme kalmte. Headspace biedt mensen hiermee de mogelijkheid om een stapje terug te doen.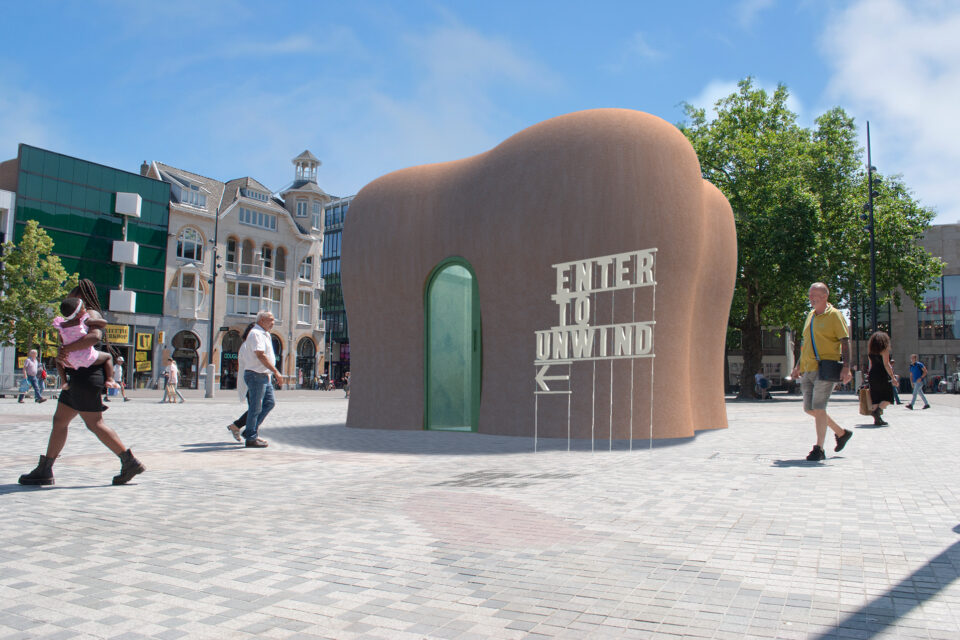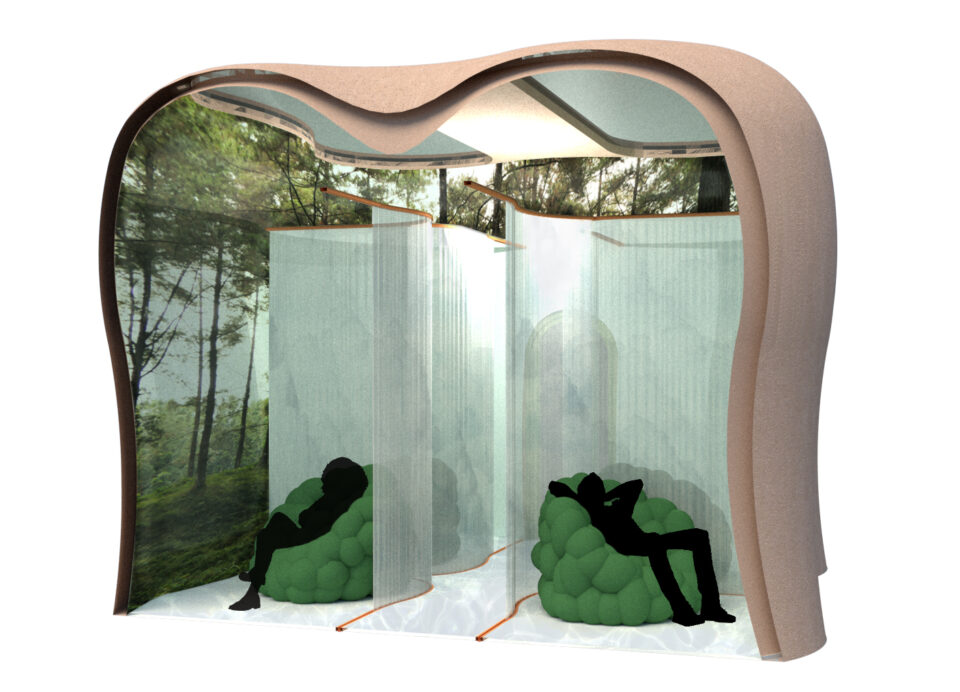 Model: Birgit van Herk
Photographer: Noortje Vervuurt