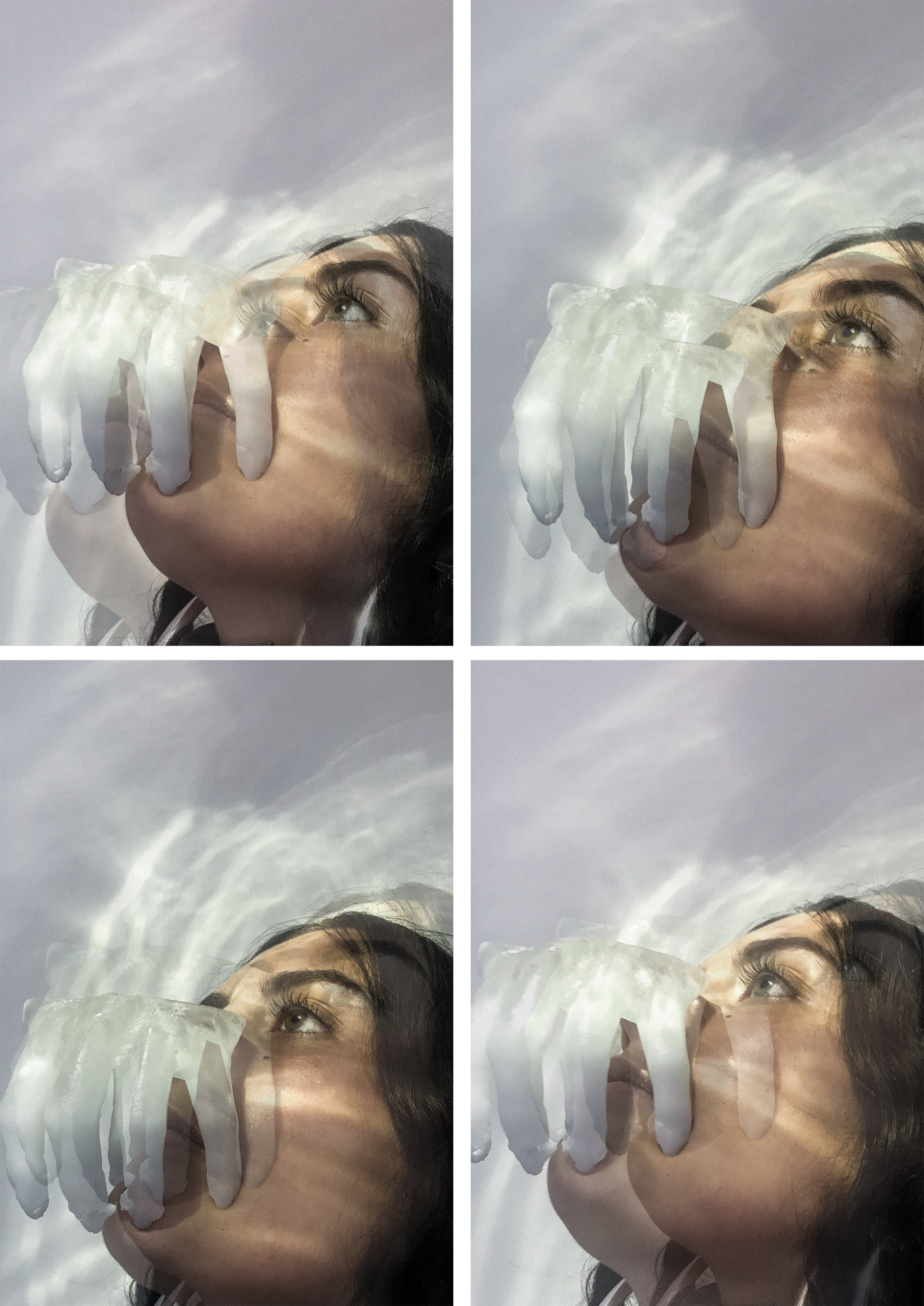 My fascination for Science Fiction and its limitless possibilities. 
While studying designers, philosophers and artists sharing their vision of the future, I noticed a need for certainty. In these uncertain times, that need can only be met by an escape from reality into a world of fiction.
A look at my future. What will we look like when the air is no longer safe, when nature abandons us? Acne Studios is a brand that's already concerned with technological innovation, with a focus on the future of fashion. I'm taking this to the next level with a conceptual collection of face masks: fashion and beauty are applied as extensions of the human body in everyday life. The concept is intended as a source of inspiration for Acne Studios' consumers. This target group is already viewing fashion from a range of perspectives and buying products as future investments. 
Mijn fascinatie voor Science Fiction en de ongelimiteerde mogelijkheden daarvan. 
In mijn onderzoek naar ontwerpers, filosofen en kunstenaars die hun visie op de toekomst delen, vond ik een behoefte aan zekerheid. Die behoefte kan in deze tijd van onzekerheid alleen worden vervuld door een ontsnapping uit de realiteit naar een wereld van fictie.
Een blik in mijn toekomst. Hoe gaan wij eruit zien wanneer de lucht niet meer veilig is, wanneer de natuur ons in de steek laat? Acne Studios is een merk dat zich al bezighoudt met technische innovatie en zich richt op de toekomst van mode. Met een conceptuele collectie gezichtsmaskers ga ik een stap verder: mode en schoonheid worden toegepast als extensie op het menselijk lichaam in het dagelijks leven. Het concept dient als inspiratiebron voor de consument van Acne Studios. Deze doelgroep bekijkt mode al vanaf verschillende perspectieven en koopt een product als investering voor de toekomst.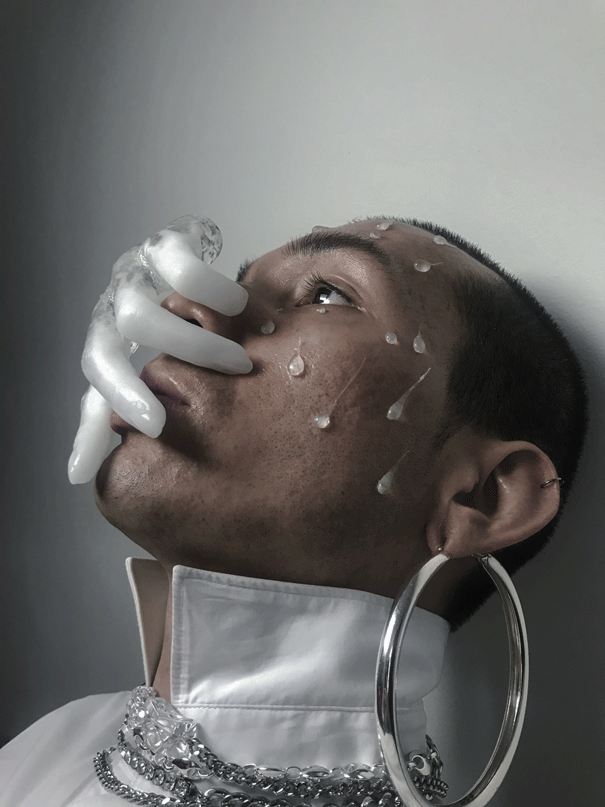 Photography: Nathalie van Haastregt
Models: Dylan Veldman & Donna Bruinenberg
MUAH: Nathalie van Haastregt