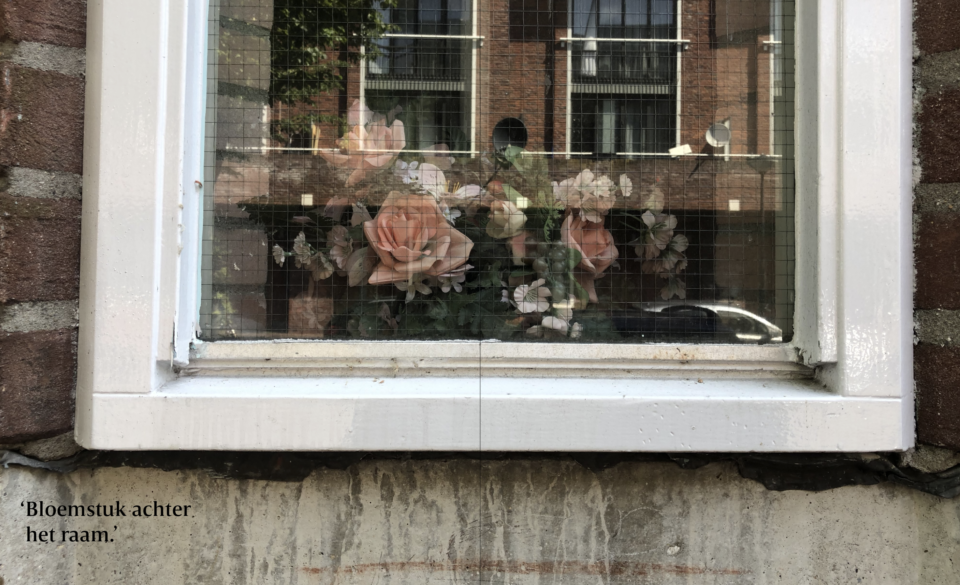 Each day, we are bombarded with vast amounts of negativity from the media, stirring up feelings of depression and an aversion to the news. 
A key outcome of my research is that people turn away from the news in response to all the negativity on display. Professor Rens Vliegenhart: "Consumption of news programmes showing a lot of negativity and conflict puts a damper on people's emotional states." The commentaries, discussions and catastrophic scenarios being served up are making people restless.
The coronavirus has made us all aware of the things in life that truly matter. We're now taking joy in the small things in life that seemed so insignificant before. As political philosopher Machiavelli puts it: "When people live in peace and luxury for long, they become self-satisfied and engage in futilities. Only in times of necessity do we see what matters in life." 
We've all gained a stronger desire for peace, authenticity, distance and normality. Taking some you-time and looking at what matters to you. The corona crisis has left us with little choice but to contemplate what's really important. 
What: Having carried out my research, I'd like to promote the everyday things in life again by capturing them visually. A collection from daily life, presented in book form. To help promote the book, I'm looking to use Volkskrant Magazine's Instagram stories, make a supplement for Duch newspaper De Volkskrant, and show pictures and accompanying text on De Volkskrant's online photo page. 
Who: De Volkskrant and a target group aged 18 to 75. The group mostly comprises curious and mostly well-educated people with an interest in current events, who have been turned away by the negativity. 
Why: To offer more positive and everyday news. 
When: August 2020.
Where:  Online, in book form, and as a newspaper supplement. 
Iedere dag worden we overladen door een grote hoeveelheid negativiteit vanuit de media waardoor we onszelf depressief gaan voelen en het nieuws proberen te mijden. 
Een belangrijk feit uit mijn onderzoek is dat mensen het nieuws proberen te vermijden door alle negativiteit die hier geuit wordt. Hoogleraar Rens Vliegenhart: 'consumptie van nieuwsprogramma's waarin veel negativiteit en conflict naar voren komt zorgt ervoor dat mensen zich minder goed gaan voelen'. De commentaren, discussies een rampscenario's die worden geschetst maken de burgers onrustig.
Dankzij het Coronavirus zijn we ons allemaal bewust geraakt van de dingen uit het leven die er werkelijk toe doen. We zijn gaan genieten van de kleine dingen uit het leven die voorheen zo onbelangrijk leken. Volgens politiek filosoof Machiavelli: 'Wanneer mensen een lange tijd in vrede en luxe leven, worden ze zelfgenoegzaam en houden ze zich bezig met futiliteiten. Noodzaak laat daarentegen zien wat er in het leven werkelijk toe doet'. 
We zijn allemaal meer gaan verlangen naar rust, echtheid, afstand en gewoon. Even tijd voor jezelf nemen en kijken naar wat jij belangrijk vindt. Door de Coronacrisis wordt iedereen bijna gedwongen om na te denken wat voor jou telt. 
Wat: Naar aanleiding van mijn onderzoek wil ik de gewone dingen uit het leven weer onder de aandacht brengen door ze vast te leggen op beeld. Een collectie van het gewone leven in een boekvorm. Als promotiemiddel voor het boek wil ik de Instagramstories gebruiken van Volkskrantmagazine, een bijlage maken voor de Volkskrant en zullen de beelden met ondersteunende tekst online op de fotopagina van de Volkskrant te zien zijn. 
Wie: De Volkskrant en een doelgroep met een leeftijd tussen de 18 en de 75 jaar. Het zijn veelal nieuwsgierige en wat hoogopgeleide mensen met een interesse in nieuws, maar die is verloren door alle negativiteit. 
Waarom: Om positiever en gewoner nieuws te brengen. 
Wanneer: Augustus 2020
Waar:  Online, in boekvorm en als bijlage van de krant.