When I learned that a lot of millennials are dealing with depression, burnout and performance pressure, I decided it was time to take a stand.
Today's millennials are so focused on the future that they're forgetting to live in the moment. They've been brought up with the notion that they're responsible for their own success and happiness. They have to be their ideal selves each moment of the day. When they feel they've failed, they believe they have no one to blame but themselves.
Don't freeze life! Don't get caught up in those negative thoughts, don't focus blindly on the future, live in the moment! I've collaborated with funeral insurer Dela to take the opportunity to raise awareness among millennials. That may sound like an unlikely match, since my concept is about the present, rather than the end of life, but it's death that makes us conscious of our present lives. With this concept, I hope to work with Dela to inspire people, let them create new memories, shower their loved ones with affection, and make the best out of their present lives.
Toen ik mij bewust werd van dat veel millennials te maken hebben met depressie, burn-out en prestatiedruk, vond ik het tijd worden om hier iets tegen te doen.
Tegenwoordig zijn millennials enkel bezig met de toekomst en vergeten in het nu te leven. Ze zijn opgegroeid met het idee dat geluk en succes hun eigen verantwoordelijkheid is. Zij moeten elk moment de ideale versie van zichzelf zijn. Wanneer zij in hun ogen falen, wordt dit ook als eigen verantwoordelijkheid gezien.
Don't freeze life! Blijf niet hangen in die negatieve gedachten, focus niet te veel op de toekomst, leef nu! In samenwerking met uitvaartverzekeraar Dela grijp ik de kans om millennials hiervan bewust te maken. Dat klinkt misschien vergezocht, omdat mijn concept juist draait om het nu en niet om de dood, maar de dood geeft juist bewustwording van het leven nu. Met dit concept wil ik samen met Dela mensen inspireren, herinneringen laten maken, liefde laten geven aan hun naasten en het beste uit het leven nu te halen.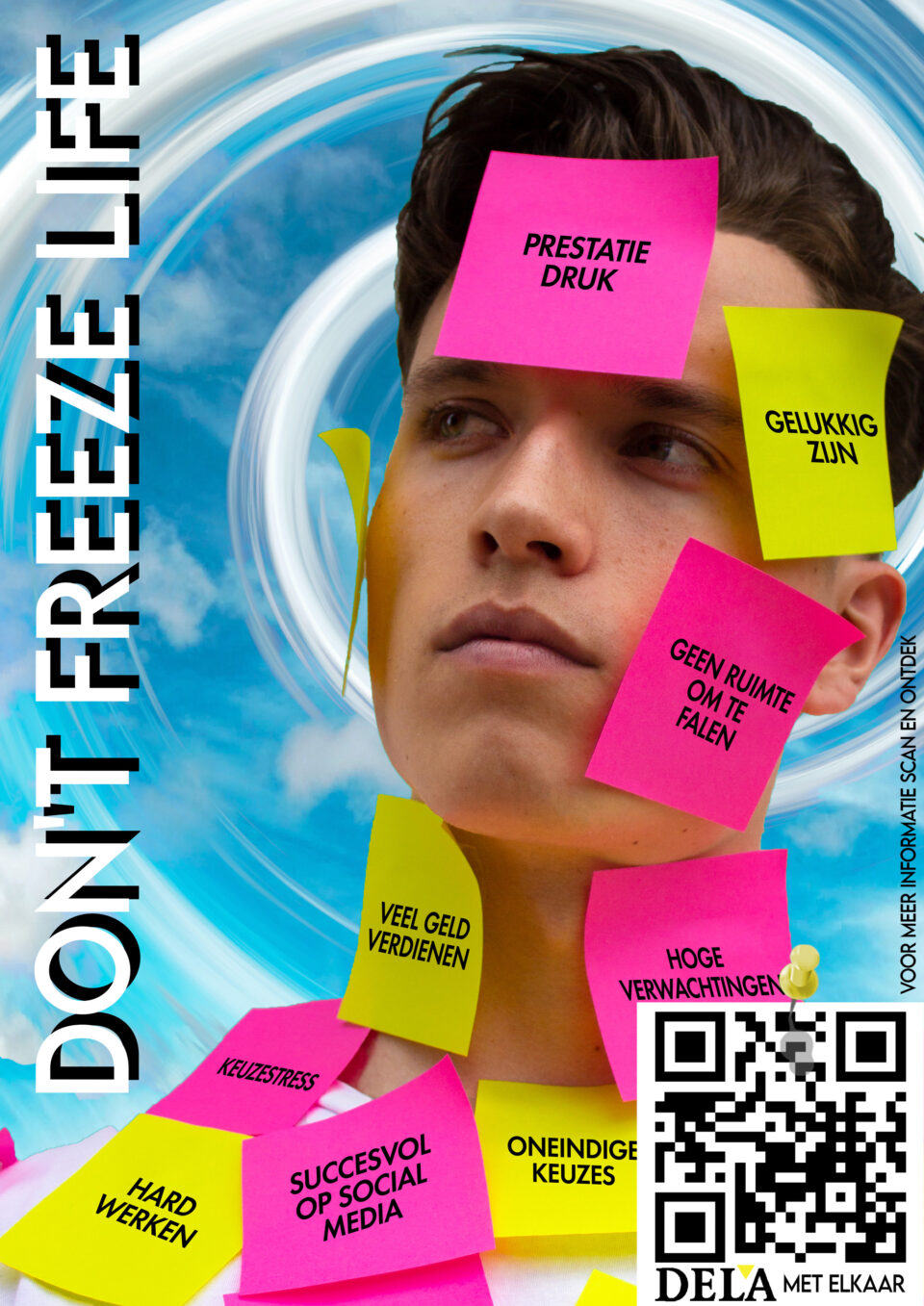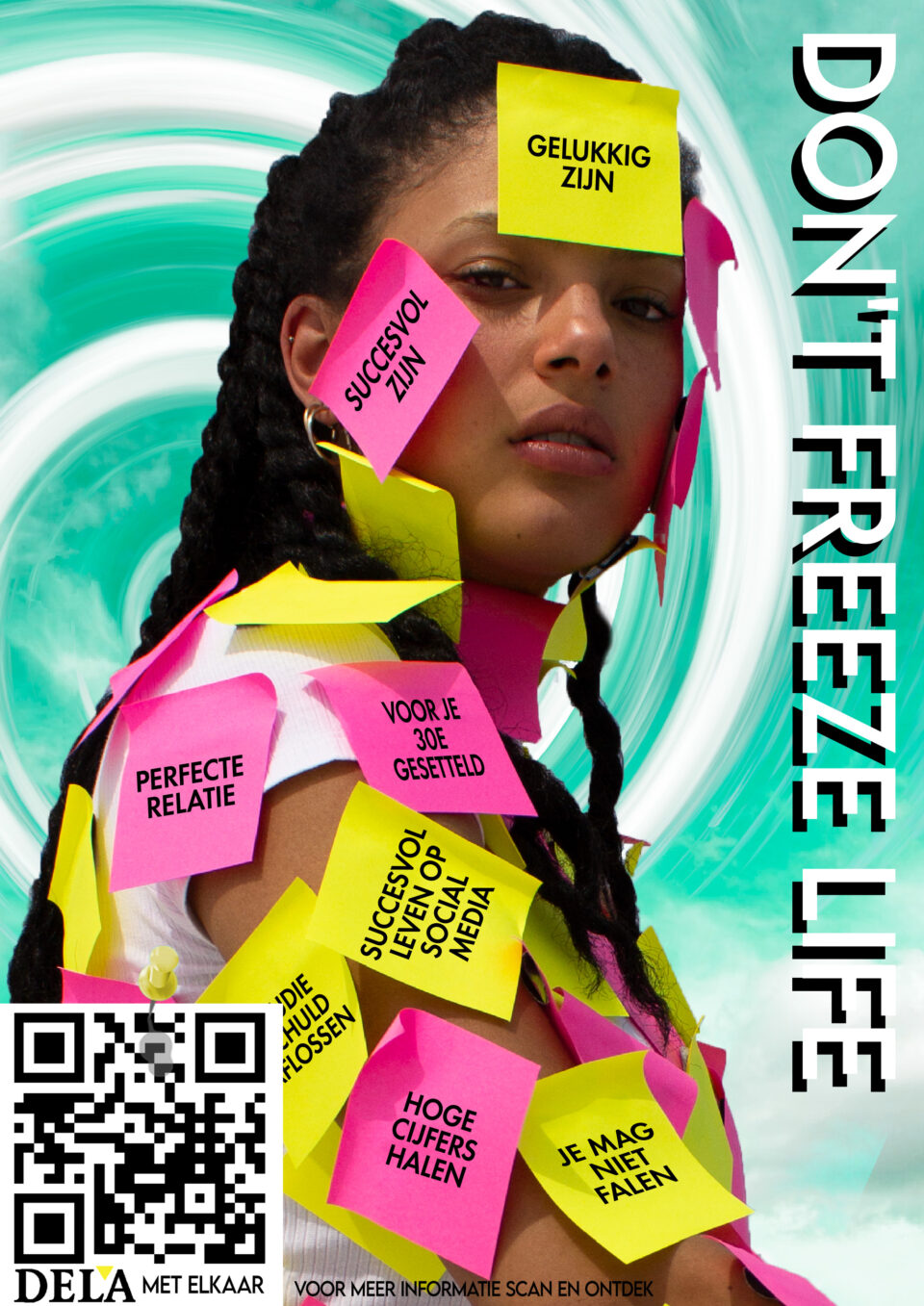 Photography/styling/edit: Michelle de Graaf
Model: Louise Aniba