I began my project by reviewing current events. Snapchat Premium was a term that captured my interest, and so my project was born.
As part of the Snapchat Premium hype, teenagers send naked pictures in exchange for money. Accounts are largely run by boys masquerading as girls. It can be hard to stand up for yourself, especially at a young age. With this project, I'm hoping to reassure 14-to-21-year-old girls that it's okay to say no, and that they shouldn't do everything they're asked.
I've initiated a collaboration between Zalando, Love Stories and Snapchat. I've developed a t-shirt through Love Stories, which is exclusively sold at Zalando. It comes in a box with a message clearly indicating the way these companies work together. The message is: don't do anything you don't want to do. 
Ik ben mijn project begonnen door te kijken naar wat zich nu afspeelt. Snapchat Premium was een term waarover ik meer wilde weten, zo is mijn project ontstaan.
Snapchat Premium is een hype waarmee jongeren naaktfoto's versturen in ruil voor geld. Achter de accounts zitten voornamelijk jongens die zich voordoen als meiden. Vooral als je jong bent, is het lastig om voor jezelf op te komen. Ik wil met mijn project aan meiden tussen 14 en 21 jaar de boodschap meegeven dat je zeker voor jezelf op kunt komen en dat je echt alleen moet doet wat je zelf wilt.
Ik heb een samenwerking opgezet tussen Zalando, Love Stories en Snapchat. Ik heb een t-shirt ontwikkeld vanuit Love Stories dat alleen te krijgen is via Zalando. Deze komt in een box met een duidelijke boodschap waarin de samenwerking tussen de bedrijven beschreven staat. De boodschap is: doe alleen wat jij zelf wilt.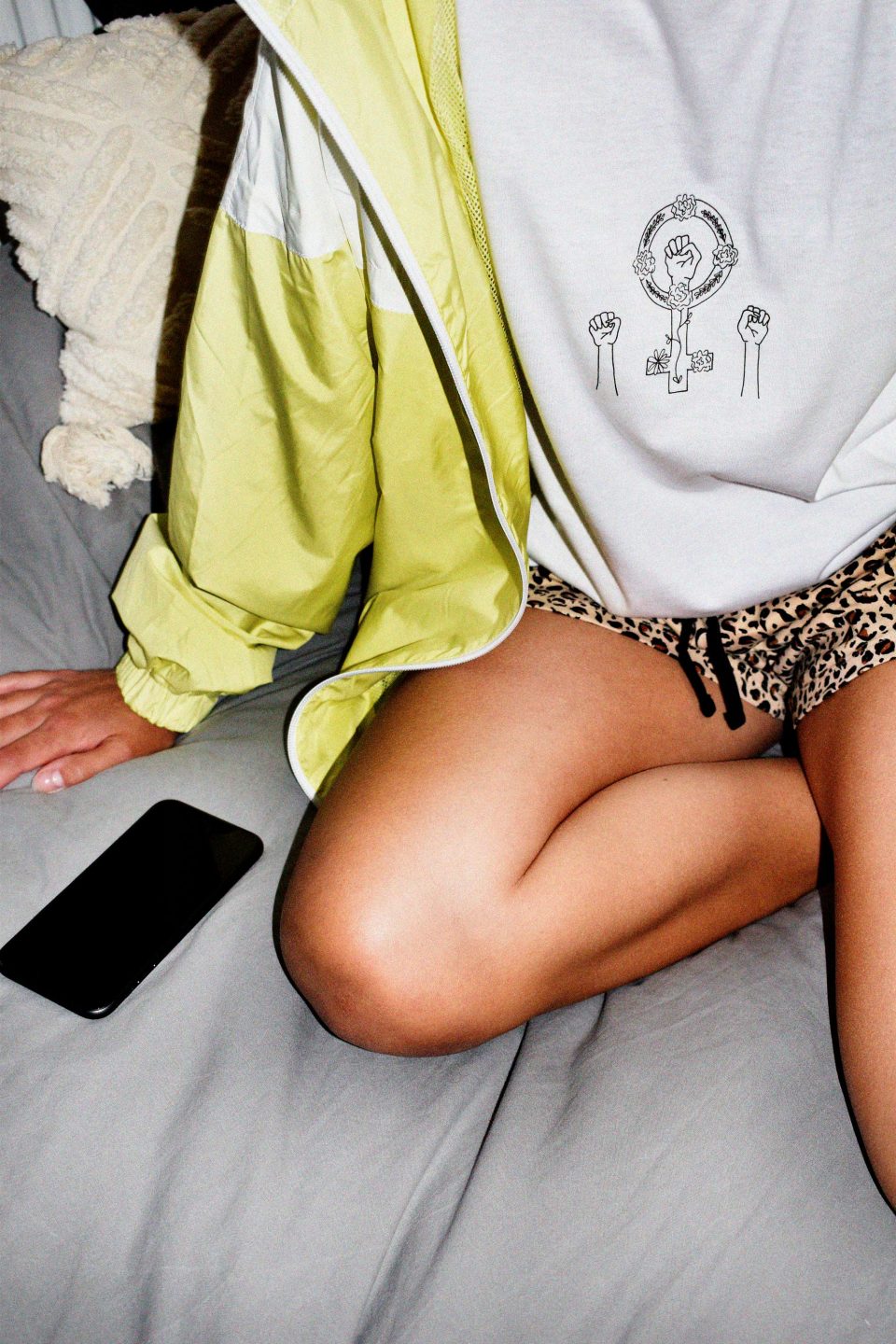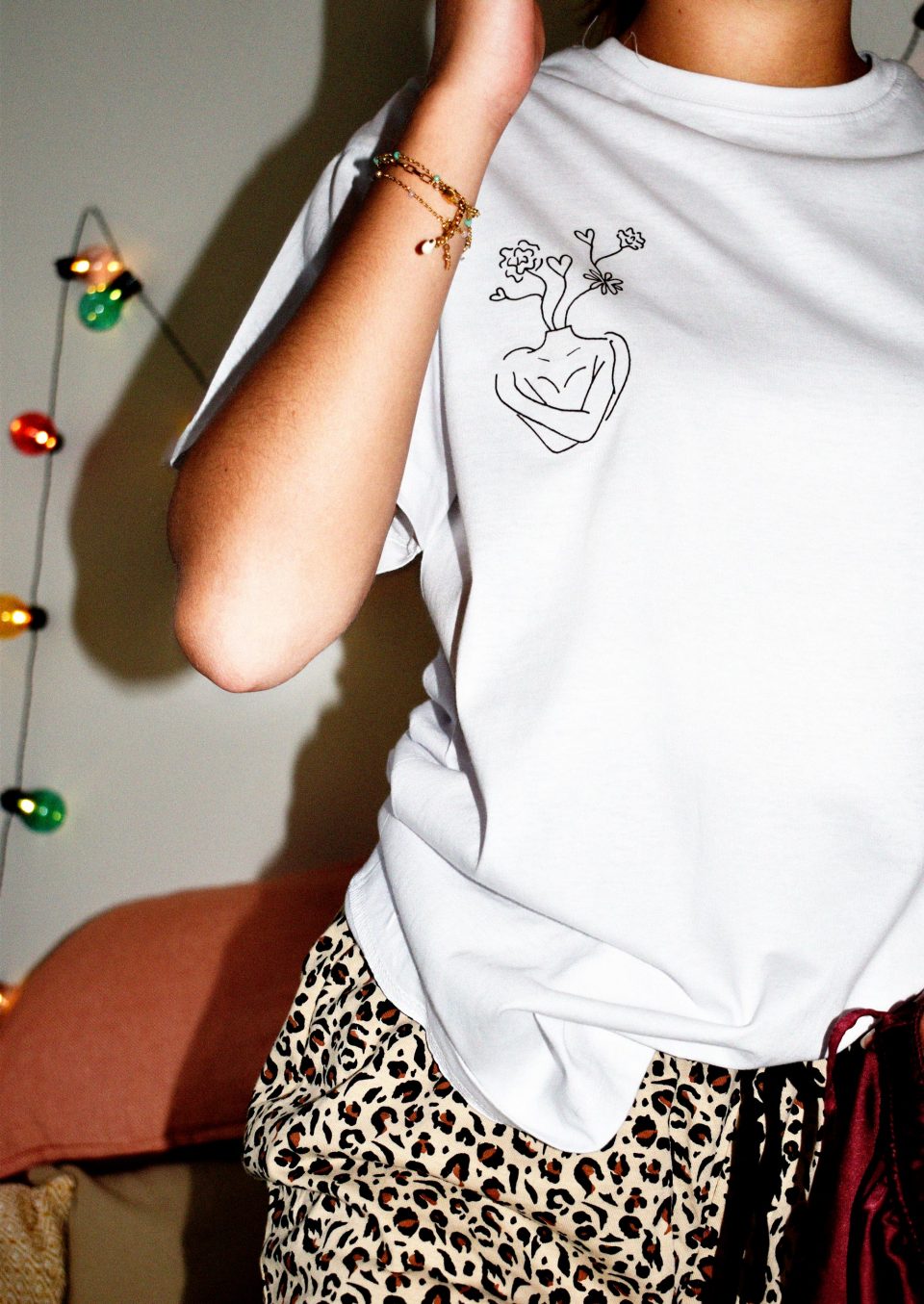 Photography: Angelique Kuijpers
Model: Jade Mul