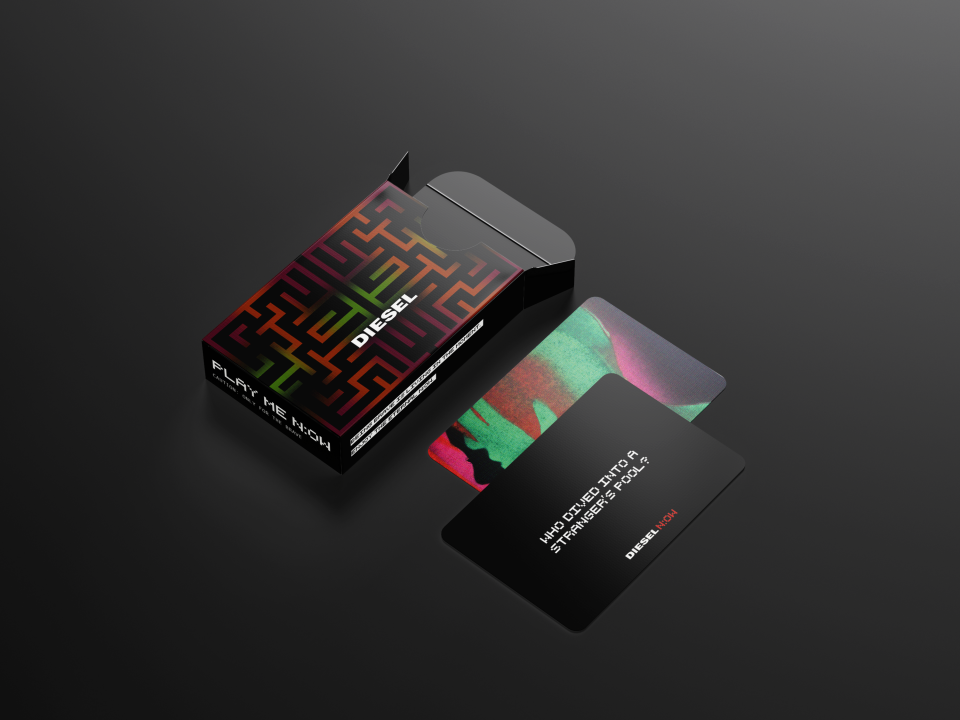 In our busy lives, crammed full of activities, we feel the need to slow down and get some peace and quiet – peace of mind, that is.
Our thoughts often take us into different times than where we are in reality. As contradictory as it may seem, it's our ability to reflect that can be the cause of a lot of headache.
Look at me N:OW is a concept for Diesel aimed at improving awareness of the constant inner stream of thoughts and at helping you escape it. By offering a new smartwatch function and a campaign, Diesel provides us with the time to enjoy life again in the only moment that exists: the present.
In ons drukke, volgeplande leven hebben we behoefte aan vertraging en rust. Niet om ons heen, maar in ons hoofd.
We zitten met onze gedachten vaak in een andere tijd, dan daar waar we daadwerkelijk zijn. Hoe tegenstrijdig het ook is, het is juist ons vermogen om over dingen na te kunnen denken, dat ons ook veel problemen kan bezorgen.
Look at me N:OW is een concept voor Diesel om bewustzijn te creëren van de continue gedachtenstroom in ons hoofd en stimuleert je daaruit te ontsnappen. Met een nieuwe functie van de smartwatch en een campagne geeft Diesel ons de tijd om weer van het leven te genieten op het enige moment dat er is: nu.