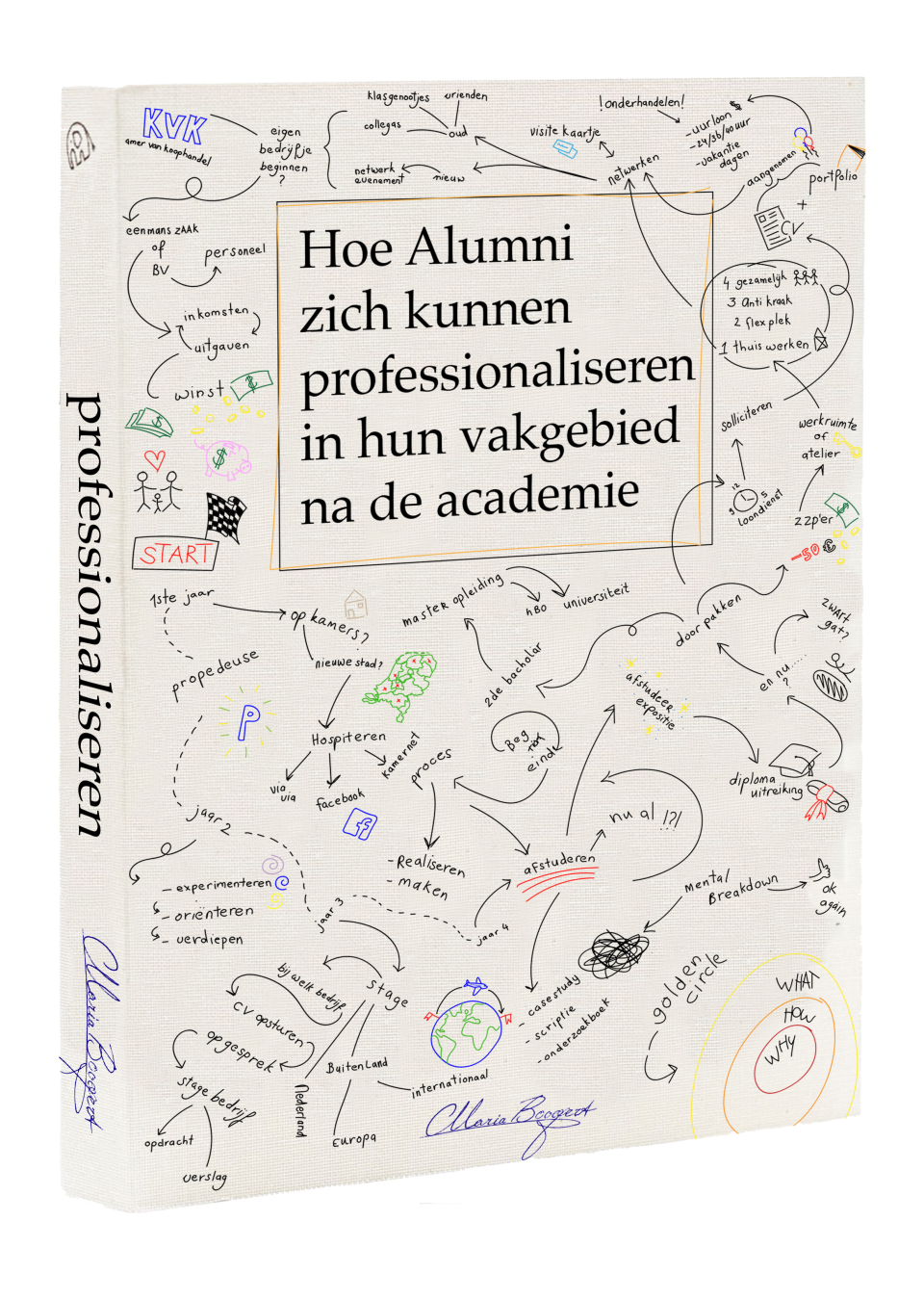 How creative minds find success in their field.
A lot of students enrolled at creative programmes face a big question:  "what am I going to after I graduate?" Finding themselves floating between jobs, they struggle to find their footing and don't know where to start. 
This workbook will help kickstart the careers of graduates after their time at the academy. The module supports you in the conflicts you're bound to encounter while you grow as a professional, and the workbook will offer you foothold and lead you to conclusions. 
Hoe creatievelingen succesvol worden in hun vakgebied.
Veel studenten van creatieve opleidingen staan voor een grote vraag:  ''wat ga ik doen na de academie?''. Zij belanden in het bekende zwarte gat. Zij hebben moeite om op gang komen en weten niet waar ze moeten beginnen. 
Met dit werkboek kunnen alumni studenten beginnen aan hun carrière na de academie. De module helpt je met conflicten die je gaat tegenkomen tijdens het professionaliseren. Het werkboek geeft je handvatten die je tot conclusies brengen.