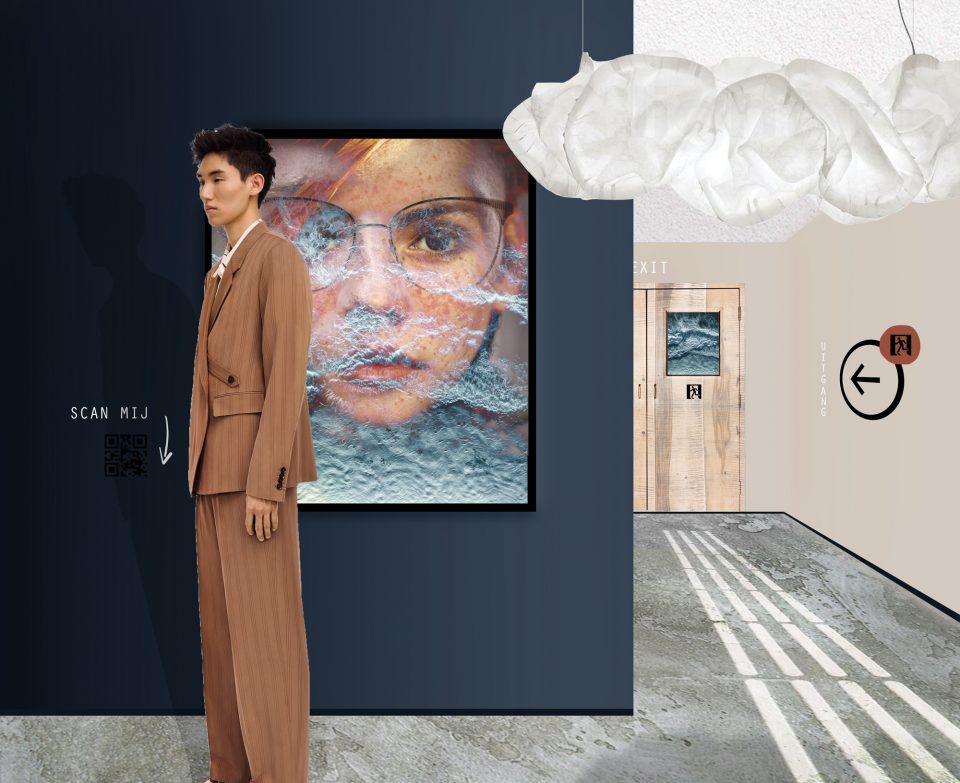 "People come here for their problems, but that doesn't mean they want to be reminded of them."
Interior has always been my passion. Working with colours, materials, shapes and light to make a space more appealing. 
Op visite in het ziekenhuis ("A visit to the hospital") will take you to your destination. Finding your way free of hassle in a stressful environment. Patients and visitors worry about getting to the right place in time. The aim is to relieve this stress by means of suitable distractions, entertainment and education. These take the form of art that portrays an inability, raising awareness and enabling discussion of inabilities. This puts a positive spin on something often seen as an inadequacy. By digitising hospital wayfinding using Augmented Reality, getting from A to B or C is a cinch. Use the app to plan your route, to explore, and to find your way around hospital.
"Mensen komen hier voor problemen, maar dat betekent niet dat ze daaraan willen denken."
Interieur is mijn passie, altijd al geweest. Werken met kleur, materiaal, vorm en licht in een ruimte om zo de sfeer aangenamer te maken. 
'Op visite in het ziekenhuis' neemt jou mee op weg naar het eindpunt. Zoeken zonder zorgen in een stressvolle omgeving. Patiënten en bezoekers maken zich zorgen over het (tijdig) vinden van hun bestemming. Het doel is om stress weg te nemen door gepaste afleiding, vermaak en educatie. Dit zie je terug in de vorm van kunst die een onbekwaamheid uitbeeldt. Hierdoor creëer je bewustwording en maak je onbekwaamheden bespreekbaar. Het geeft een positieve draai aan iets wat vaak als negatief wordt gezien. Door 'wayfinding' in ziekenhuizen te digitaliseren met behulp van Augmented Reality kun je gemakkelijk van A naar B of C komen. Gebruik de app om te zoeken, te verkennen en overal in het ziekenhuis de weg te vinden.