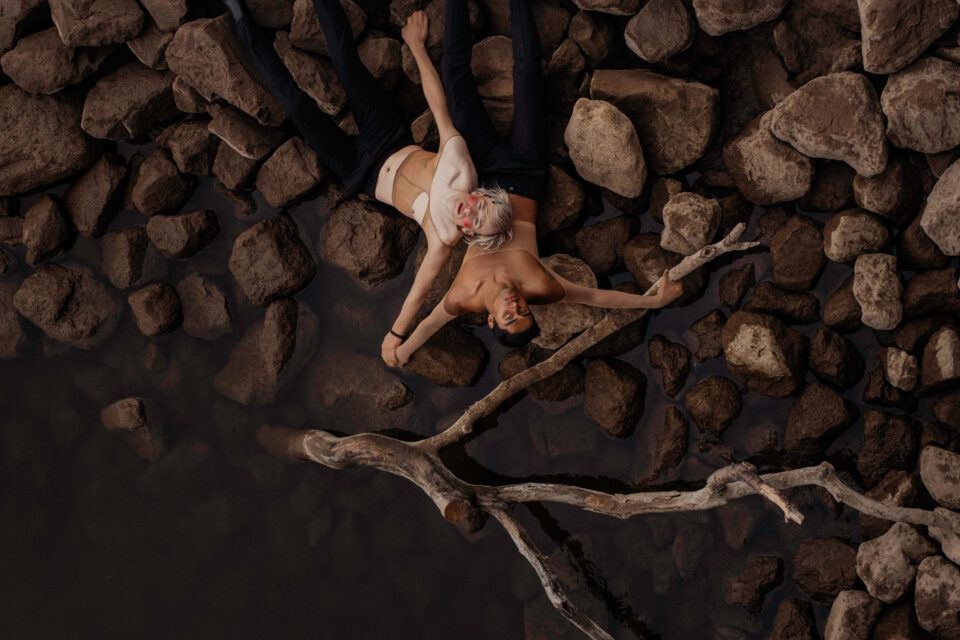 Lucid Insomnia – dreams and nightmares are elusive phenomena. 
Driven by a personal fascination for and fear of sleep and the inexplicable, I've started investigating sleep, nightmares and sleeping disorders. I've used colours and a series of night-time sensation experiments to map out what I see while dreaming or sleeping. 
This experiment has given rise to five themes, visualised in colour, material, pictures, video, feeling and emotion, to serve as inspiration for a new collection for Crisp Sheets, a brand producing everything you could hope to furnish a bedroom with. A world filled with dreams, daily nightmares and clear emotions. 
Lucid Insomnia, letterlijk vertaald: heldere slapeloosheid. Dromen en nachtmerries zijn een ongrijpbaar gegeven. 
Door een persoonlijke fascinatie en angst voor slaap en het onverklaarbare ben ik een onderzoek gestart naar dromen, nachtmerries en slaapstoornissen. Door middel van kleur en gevoelsexperimenten op verschillende tijdstippen in de nacht heb ik in beeld gebracht wat ik zie tijdens een moment van droom of slaap. 
Vanuit dit experiment zijn vijf thema's tot stand gekomen die worden uitgebeeld in kleur, materiaal, beeld, film, gevoel en emotie en inspiratie zijn voor een nieuwe collectie voor Crisp Sheets, een merk dat alles voor in en om de slaapkamer ontwikkeld. Een wereld vol met dromen, dagelijkse nachtmerries en heldere emoties. 
Photography: Melis Mekking
Styling & concept: Madelon Bosman
Designs: Maud Op 't Land, Renée Kraaijvanger, Iris Klave, Michelle Vossen & Juris Efneris
Make-up: Imke van der Meijden
Hair: Hamdi Tumer
Models: Bibi Doesburg, Timon Brom, Myrthe Zoons, Emma Ijkema, Sven Verouden, Lyon Orie, Sterre van Heije (all Mix Models)