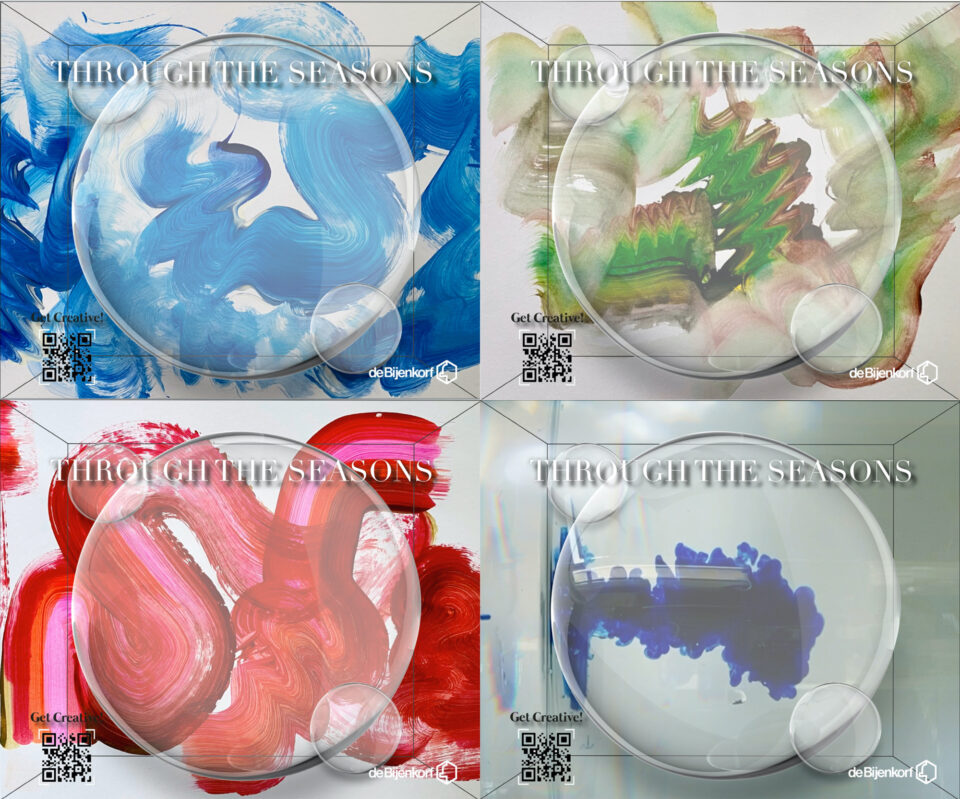 My personal inspiration for this project comes from my activities at Dutch department store chain Bijenkorf and the changes caused by current events.
The world has been turned on its head rapidly. Corona has left its mark on the economy, but also on our personal lives. Now in 2020, retailers (especially brick-and-mortar ones) will have to redouble their efforts to stay relevant. How can this industry keep e-commerce from strengthening its upper hand, without breaking lockdown regulations? Connect retail is gaining ground.  
A visual marketing concept for Bijenkorf shop windows aimed at returning wandering sheep to the flock. An interactive window dressing that will make the term "window shopping" a reality. Seasonal window dressing is done away with, allowing Bijenkorf to keep innovating. The interactive windows will attract customers to the store, triggering them to make a purchase. 
Mijn persoonlijke inspiratie voor dit project zijn mijn werkzaamheden bij de Bijenkorf en de veranderingen door de huidige omstandigheden.
De wereld ziet er in een korte tijd heel anders uit. Corona heeft een grote impact op de economie maar ook op onze persoonlijke levens. Het (fysieke) retaillandschap zal anno 2020 extra zijn best moeten doen relevant te blijven. Hoe zorgt deze ervoor dat e-commerce niet de overhand neemt, maar de winkels zich wel aan de getroffen maatregelen houden. Connect retail wordt steeds groter.  
Een visual marketing concept voor de etalages van de Bijenkorf dat ervoor zorgt dat 'de bijtjes terug naar de Bijenkorf' komen. Een interactieve etalage die de term 'window-shopping' werkelijkheid maakt. Seizoensgebonden etalages zijn niet meer van toepassing waardoor de Bijenkorf vernieuwend en creatief kan blijven. Door de interactieve etalages worden consumenten naar de winkel getrokken en getriggerd tegelijkertijd te consumeren.