This project is an homage to my Indonesian grandparents. Their stories and pictures from Indonesia have inspired me to create prints. 
Research has shown that people who are on the road a lot have a need for multifunctional products. A sarong can be worn as a garment, but it can also serve in interior or outdoor design. 
I've designed colourful prints inspired by tales from Indonesia, imprinted on fabric cut to a sarong size. This is a new direction for Teva's collection, which up till now has only comprised footwear. The sarongs' function, prints and colours evoke feelings of travel even at home, which is just what we need at a time when our travel options are limited.  
Ik breng met dit project een ode aan mijn Indonesische grootouders. Hun verhalen en foto's uit Indonesië inspireerde mij om prints te maken. 
Uit onderzoek blijkt dat mensen die veel onderweg zijn, behoefte hebben aan een product dat multifunctioneel is. De sarong kan gebruikt worden als kledingstuk, maar ook in het interieur of outdoor. 
Ik heb kleurrijke prints ontworpen geïnspireerd op verhalen uit Indonesië die zijn gedrukt op doeken die weer dienen als sarongs. Teva breidt hiermee haar collectie uit, die nu alleen uit schoeisel bestaat. De functie, prints en kleuren van de sarongs geven het gevoel van reizen maar dan thuis, waar in deze tijd met een beperkte mogelijkheid tot reizen, behoefte aan is.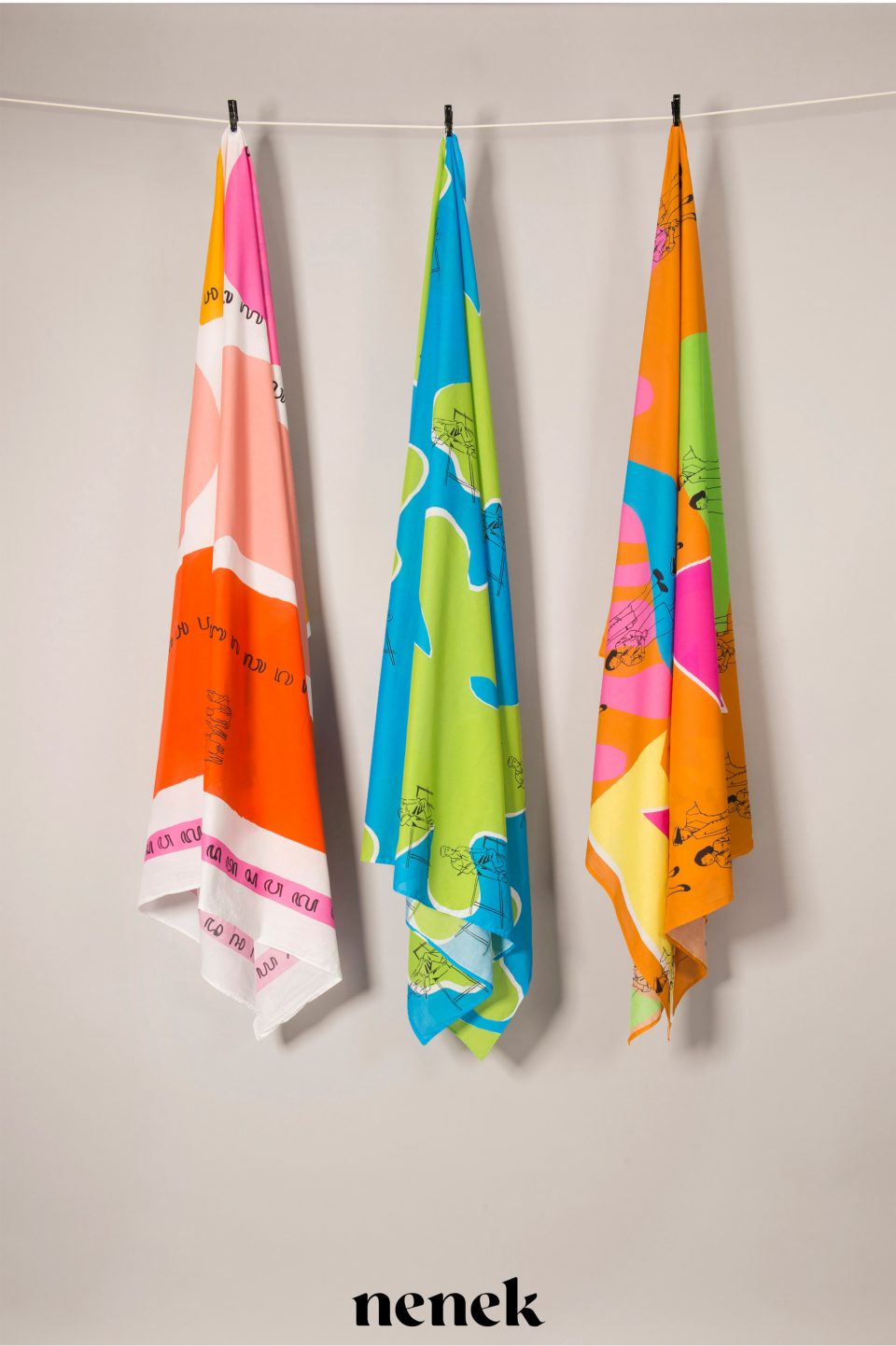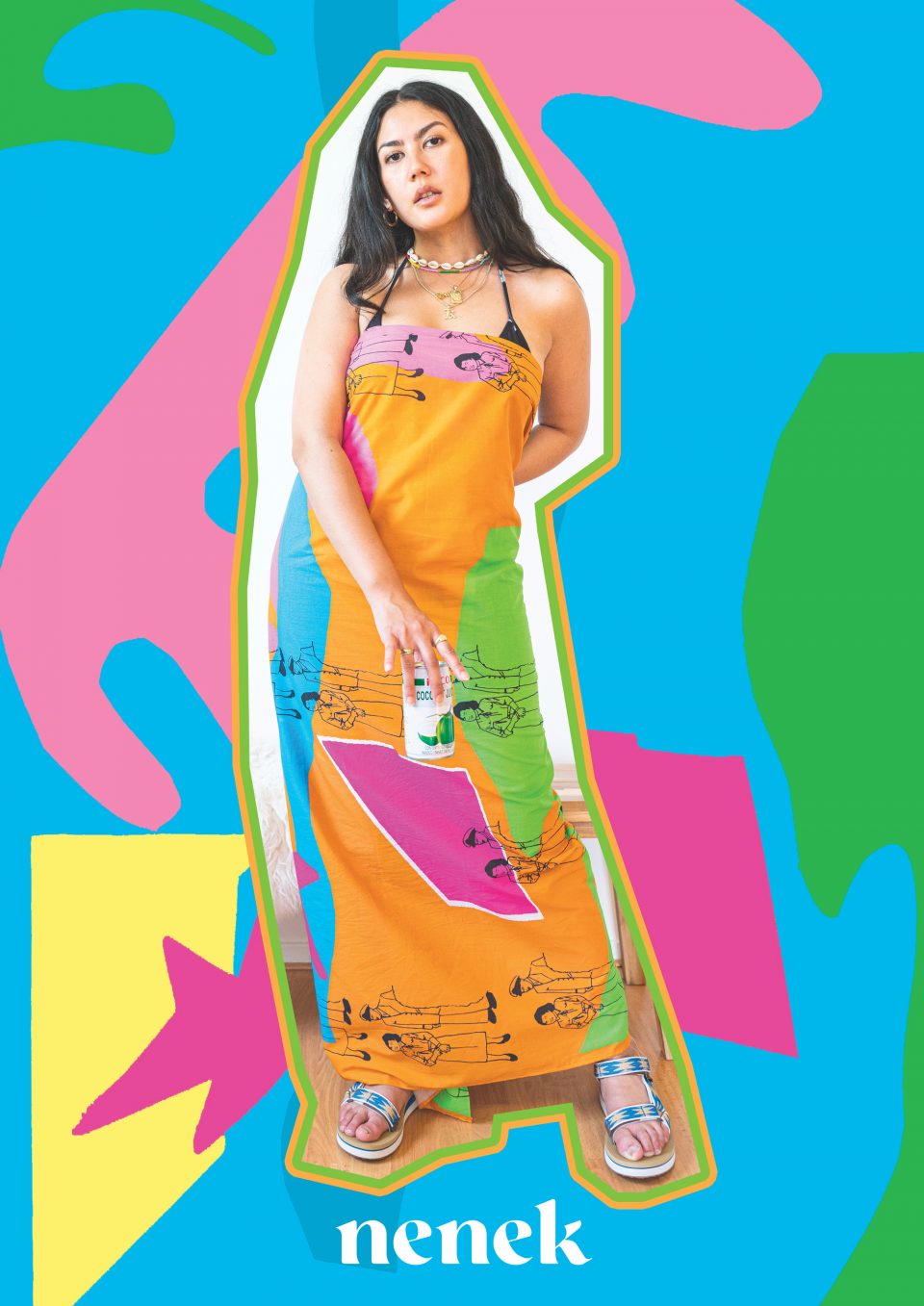 Photography/video: Cos Visser
Model: Nada Dhiya Suhud