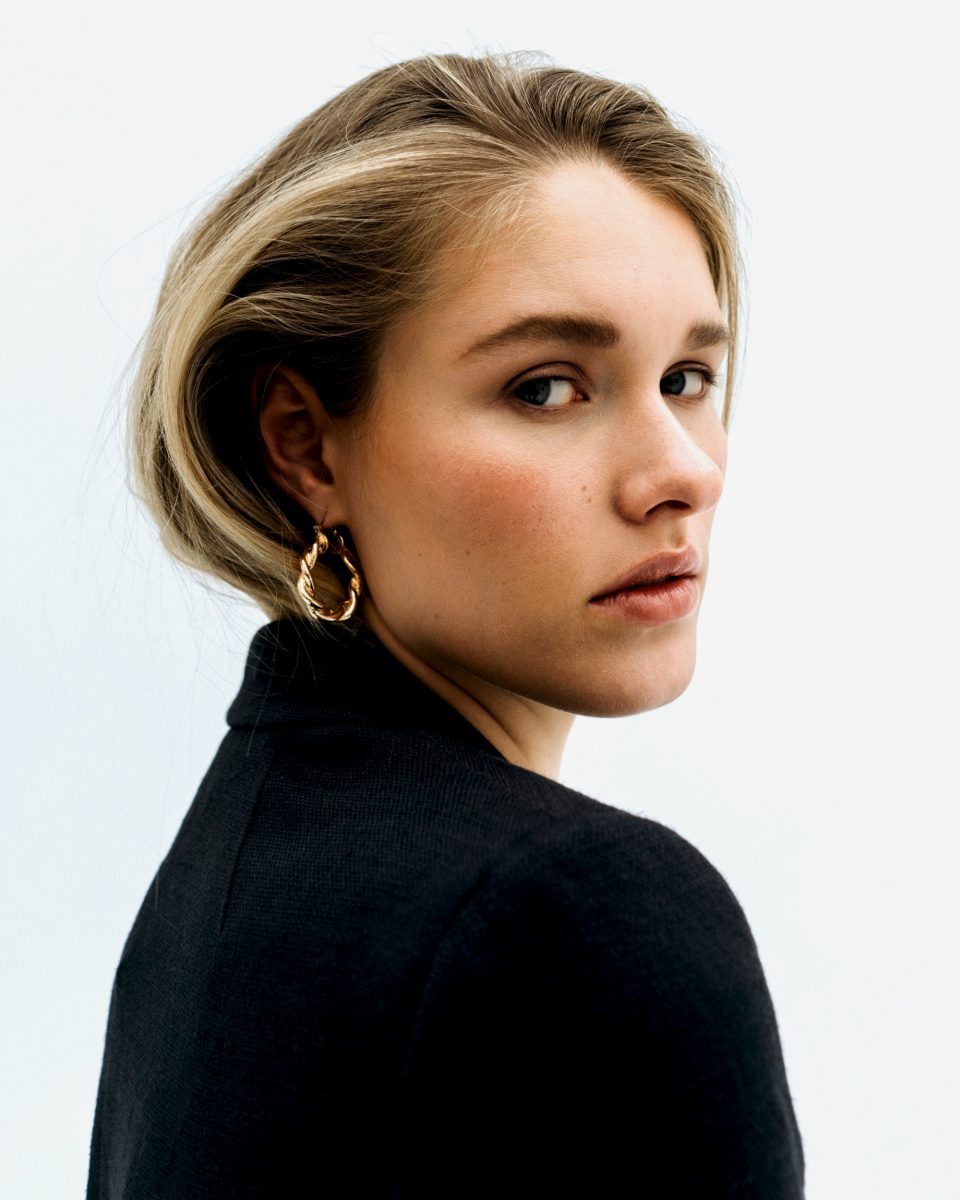 Do you as a woman ever feel verbally attacked by another woman? Or are you sometimes jealous of a female friend? My fascination for the competitive struggle between women is based on my own experiences. 
Areas like work, appearance, relations, and lifestyle are marked by a fierce competitive struggle. Why do women keep doing this to each other? Why make someone feel worse instead of better? It's time for change! Women shouldn't be at each other's throats – they should be supporting each other. 
Stop de concurrentiestrijd ("Stop the competitive struggle") is a campaign to raise awareness among women, with the purpose of laying down arms. The campaign consists of posters, leaflets, video, and an event for WOMEN inc. This is a leading network for women who want to unite and bolster each other. 
Voel jij je als vrouw wel eens verbaal aangevallen door een andere vrouw? Of ben jij wel eens jaloers op een vriendin? Mijn fascinatie voor de onderlinge concurrentiestrijd tussen vrouwen komt uit eigen ervaring. 
Op het gebied van werk, uiterlijk, relatie en levensstijl wordt er wat af geconcurreerd. Waarom blijven vrouwen dit elkaar aandoen? Waarom zou je iemand zich minder willen laten voelen in plaats van beter. Dat kan anders! Vrouwen zouden elkaar moeten steunen in plaats van te concurreren. 
Stop de concurrentiestrijd is een campagne die bewustwording bij de vrouw moet creëren met als doel de strijd samen te stoppen. De campagne bestaat uit posters, flyers, videobeeld en een event voor WOMEN inc. Dit is hét netwerk voor vrouwen die zichzelf en elkaar willen versterken en verbinden.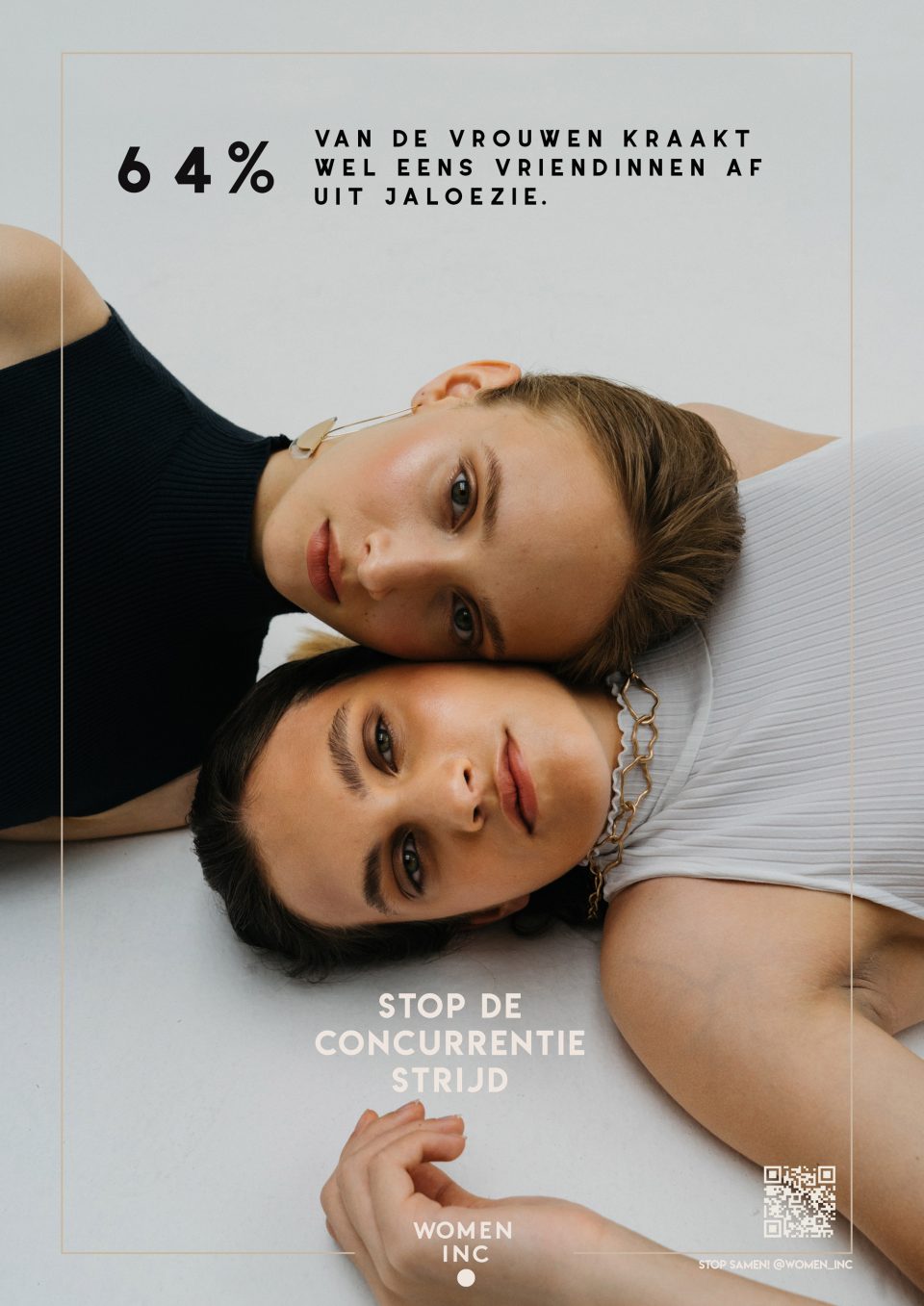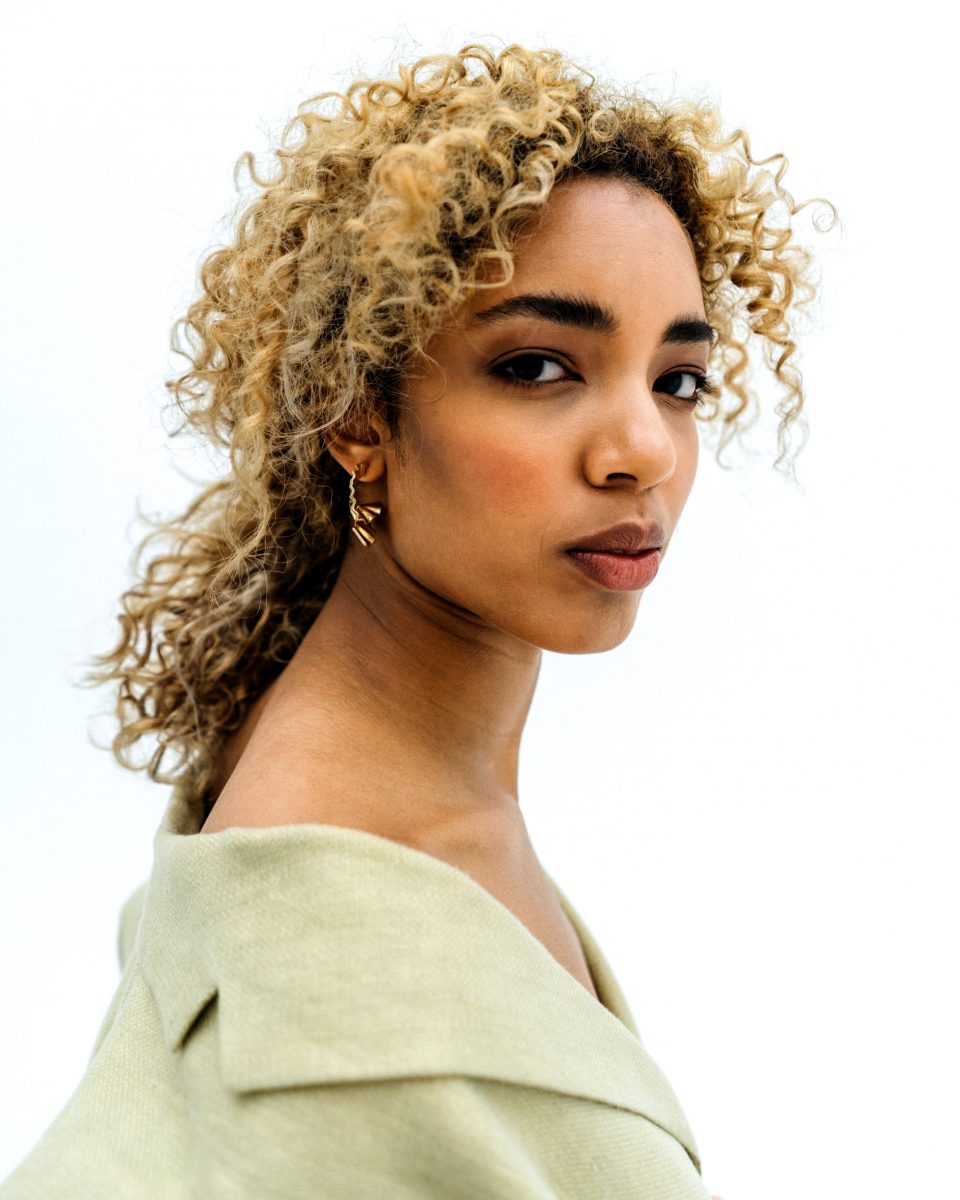 Photography: Mikah de Wolf
Styling/concept: Liset Zonneveld
MUAH: Olga Stasevich, Anna K & Diane Verberne
Models: Aishani James(AenP models), Laura ter Schuren(Mix models), Marloes Verschuuren(EvD agency), Julie Buitenhek & Fleur(The Coven models)