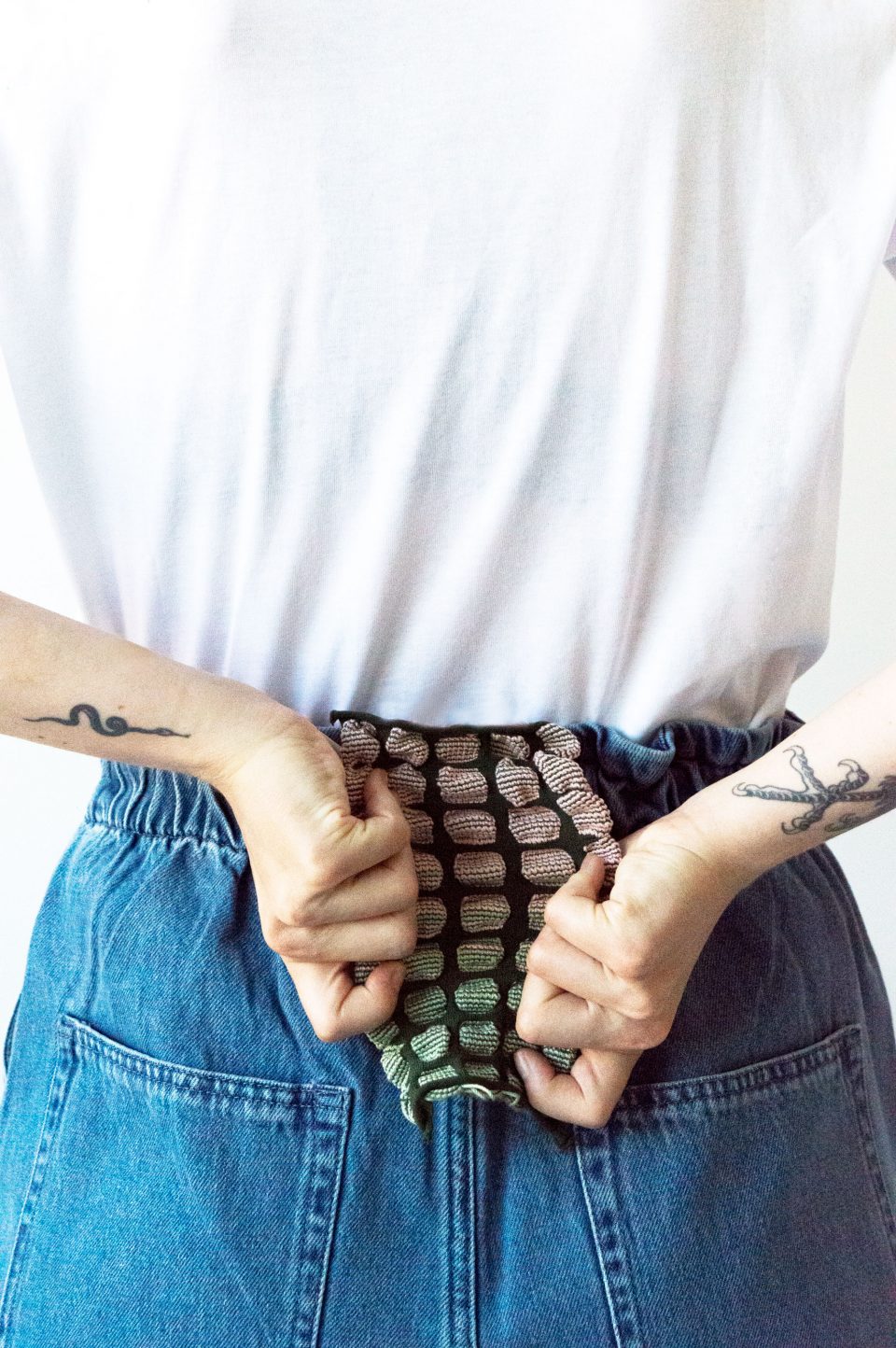 material + mental health + will to better the world = textile armour
Performance pressure, the digital society, and Covid-19 have deepened our levels of stress, fear and depression, resulting in an increased longing for peace, tangibility, softness, and grounds. Good self-care is key. 
Research has shown that our sense of touch, which has many beneficial effects on our bodies and minds, is an underappreciated faculty. Touch can soothe, unite and heal us. We wear masks to be physically protected from Covid-19, but why aren't we wearing anything to protect our mental wellbeing?
Tactile Armour is a vision of the future where the sense of touch and fabric are used to counteract an overflow of negative feelings. This exhibition for TextielMuseum aims to be a source of inspiration and an eyeopener for the fabric industry and humanity.
material + mental health + will to better the world = textile armour
Door prestatiedruk, digitalisering en Covid-19 groeit stress, angst en neerslachtigheid. Hierdoor stijgt de behoefte aan rust, tactiliteit, zachtheid en gronden. Good self-care is key. 
Uit onderzoek blijkt dat ons tastzintuig, dat veel positieve effecten op lichaam en geest heeft, een ondergewaardeerd zintuig is. Aanraking kan ons kalmeren, verbinden en helen. We dragen maskers om ons fysiek te beschermen tegen Covid-19, maar waarom dragen we niet iets voor onze mentale gezondheid?
Tactile Armour is een toekomstbeeld waarin tast en textiel een hulpmiddel zijn tegen de grote hoeveelheid negatieve gevoelens. Deze expositie voor Het TextielMuseum wil een inspiratiebron en eyeopener zijn voor de textielbranche en de mensheid.