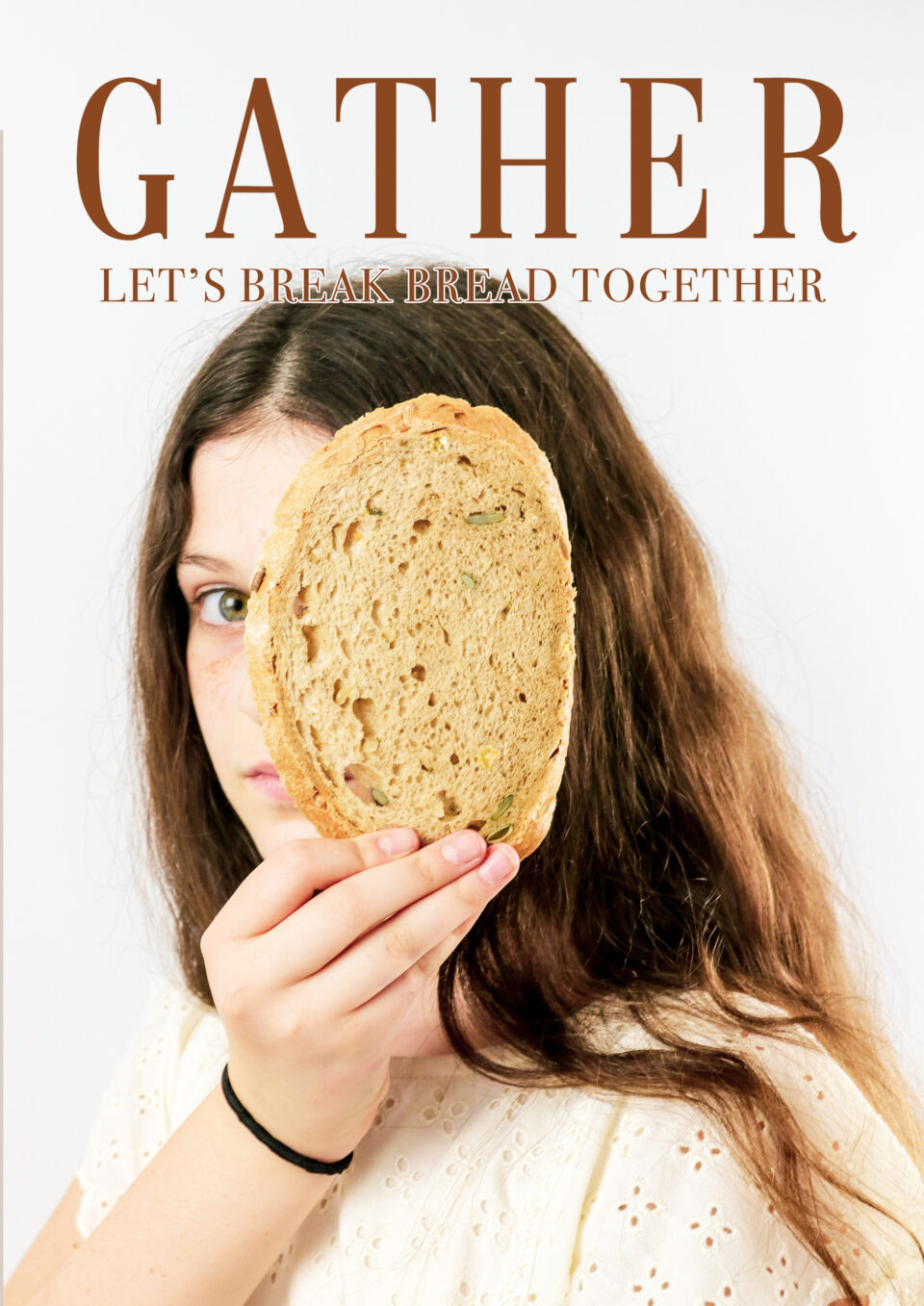 There's something about this lockdown that makes me smile… what could feel better than this return to peace, this one-mile-an-hour life, all the time, put on hold… this is our sudden reality, but…
This unprecedented moment in our lives, this pandemic, reminds us that we're all connected, that what impacts one person may have its outcome on another. We're all reminded of what matters in the end. I'm beginning to dream of a better world… Could this pandemic really be the starting signal to make a change to the path we're walking?
That morning, while sharing bread during breakfast, I got a taste of wellness, sharing, connection. This feeling is what inspired the book I've titled GATHER. Getting to know ourselves better, as men and women sharing life, the bread that is present in all of us, whether it's round or square, ugly or attractive, black or white, this range of breads we all want to get to taste one day, to learn to love… this is the goal of my book – it's time to break bread together.
Er is iets in deze opsluiting dat me doet glimlachen… wat voelt het goed deze terugkeer naar kalmte, dit leven op een mijl per uur altijd, de hele tijd, gestopt… het is plotseling waar, maar…
Dit ongekende moment in ons leven, deze pandemie, herinnert ons eraan dat we allemaal verbonden zijn, dat wat de ene persoon treft een effect kan hebben op de andere. We worden allemaal herinnerd aan wat uiteindelijk belangrijk is. Ik begin te dromen van een betere wereld… Zou deze pandemie echt een trigger kunnen zijn en de koers van onze mensheid kunnen veranderen?
Toen ik die ochtend het brood voor het ontbijt deelde, kreeg ik de smaak van welzijn, van delen, van verbondenheid. Dit gevoel gaf me het idee voor dit boek dat ik GATHER noem. Leren om onszelf beter te kennen, als mannen en vrouwen die het leven delen, het brood dat zo aanwezig is in ons allen, of het nu rond of vierkant is, mooi of lelijk, zwart of wit, deze verschillende broden die we allemaal op een dag willen proeven, leren liefhebben…dit is het doel van mijn boek, het is tijd om het brood samen te breken.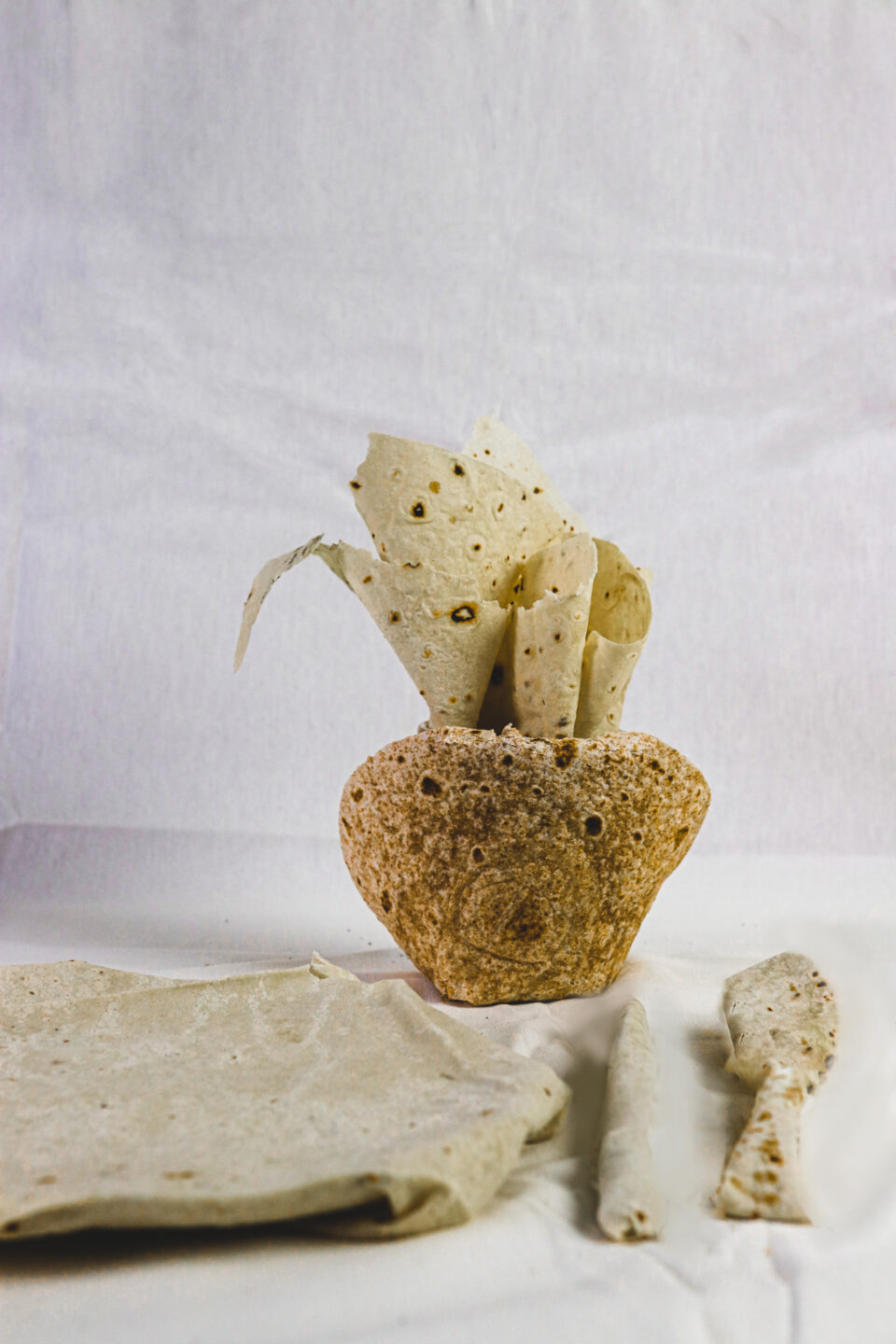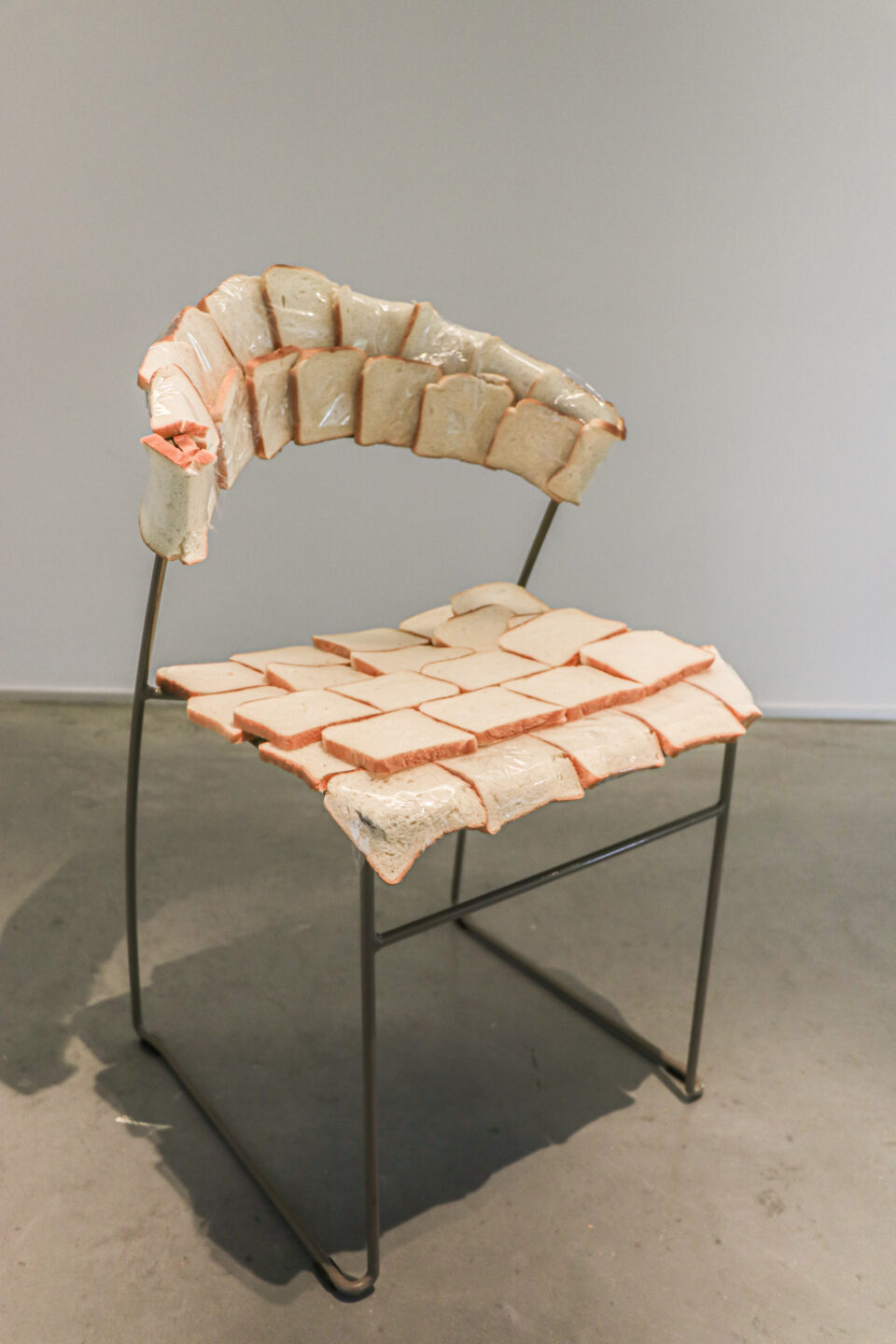 Photography/styling: June Weberman