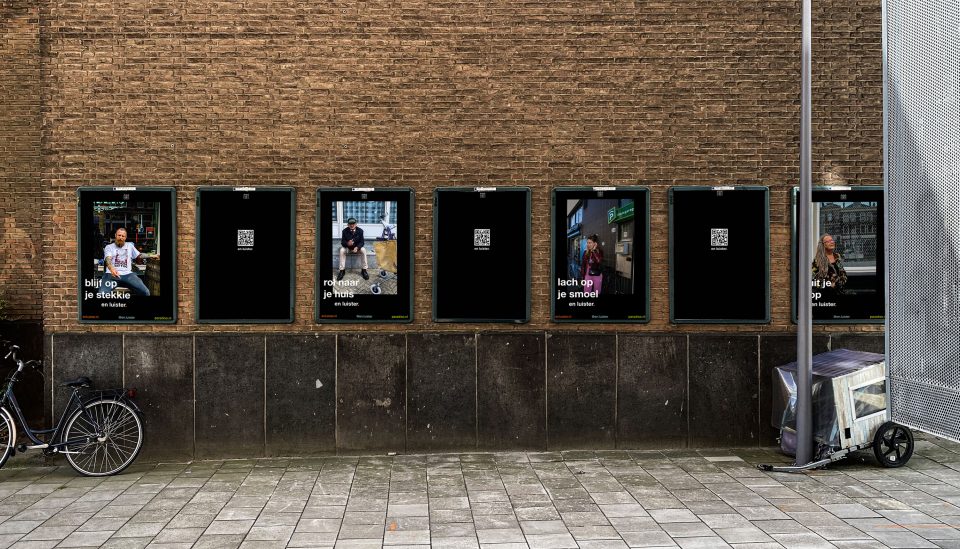 This project was inspired by a fascination for the tremendous power of music and its effect on our emotions.
Everyone can perceive music in a way. As you listen to music, many parts of the brain are activated, allowing the sounds to impact your entire body. Listening often brings about a deep-felt, intense response.
En luister ("And listen") activates millennial listeners to use music to break free from the standstill caused by the pandemic, and not to make up for lost time later. A humorous, interactive auditive campaign has been created at music venue Paradiso in Amsterdam, where a diverse group of people share their stories and music.
Inspiratie voor dit project is fascinatie voor de enorme kracht van muziek en de invloed die dat heeft op de emoties van ieder mens.
Iedereen kan muziek waarnemen op een manier. Tijdens het luisteren naar muziek zijn meerdere hersendelen actief, waardoor de geluiden impact hebben op ons hele lichaam. Vaak ontstaat er tijdens het luisteren een diepgevoelde, intense reactie.
En luister activeert de millennial om muziek in te zetten om de stilstand die door de pandemie is veroorzaakt, door te komen en om later niet de tijd in te gaan halen. Vanuit Paradiso Amsterdam is een humoristische, interactieve en auditieve campagne gecreëerd waarbij diverse mensen hun verhaal en muziek delen.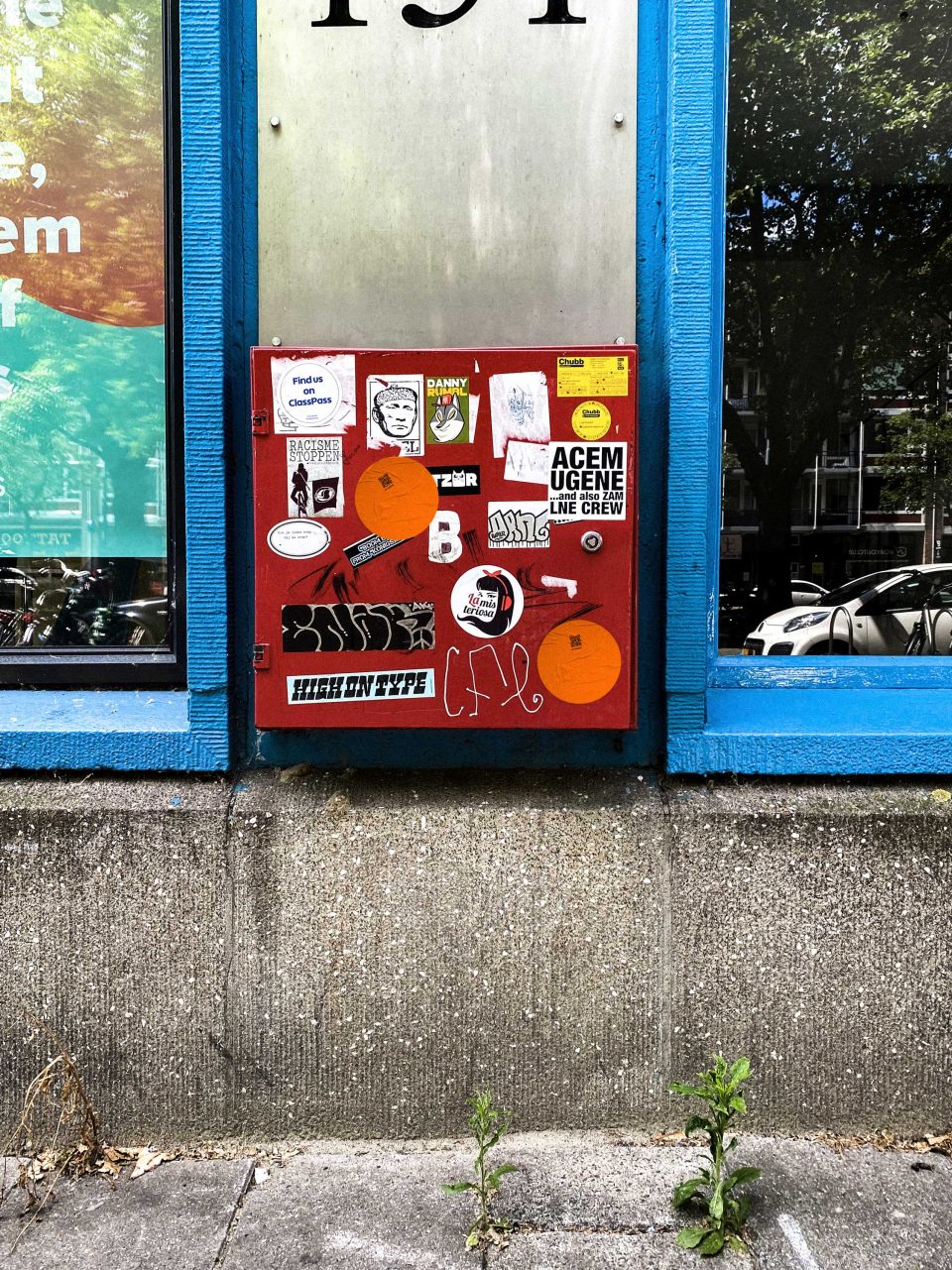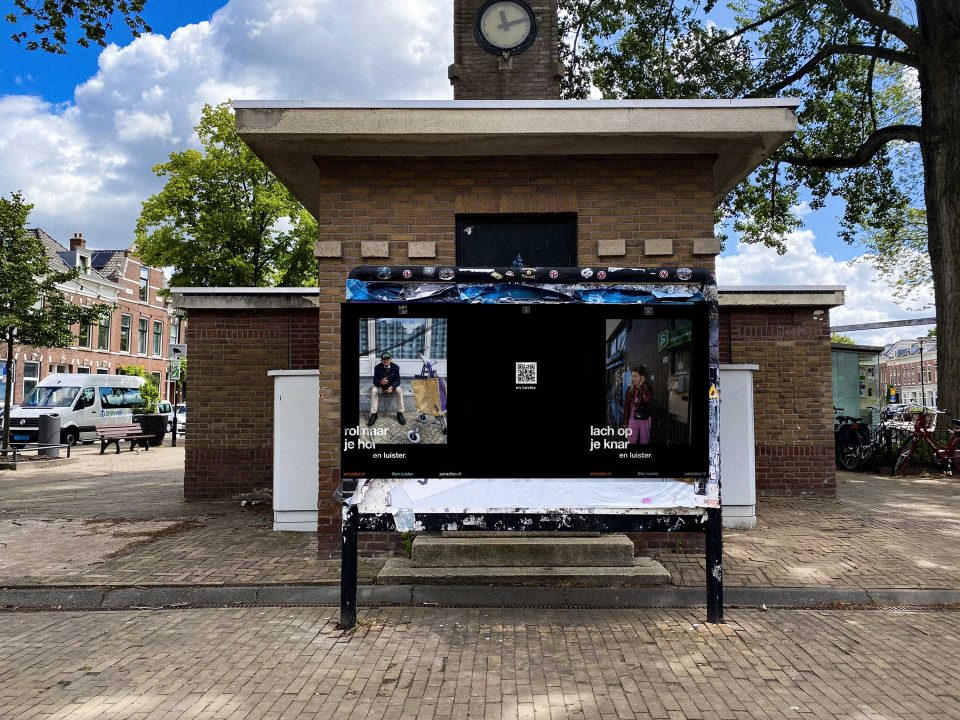 Photographer: Josephine de Ruiter