My fascination for the development of artisanal crafts and sustainability has resulted in a communication concept for secondary schools.
We're seeing a rise in self-sufficient and sustainable living. The current corona crisis and its economic repercussions will only serve to reinforce this movement. We're taking greater care of our belongings and learning to repair and upcycle things again.
The brand pRepair, which is a part of Repair Café, will take a fresh, dynamic approach to encourage 12-to-18-year-olds to repair more things. With the pRepair-app, a cross-medium campaign, and pRepair-window dressings, mending clothes and fabric accessories is set to become the next big thing. We're using familiar visual language to persuade teenagers to mend and upcycle everyday fabrics. Happy Fixing!
Mijn fascinatie voor de ontwikkeling van ambacht en duurzaamheid heeft geleid tot een communicatieconcept voor middelbare scholieren.
Zelfvoorzienend en duurzaam leven is in opmars. De huidige coronacrisis en zijn economische gevolgen zal deze beweging alleen maar verder versterken. We gaan zuiniger om met onze spullen en moeten weer leren om dingen te repareren en te 'upcyclen'.
Het merk pRepair, onderdeel van Repair Café, gaat scholieren tussen de 12 en 18 jaar op een frisse en dynamische wijze stimuleren meer te repareren. Met de pRepair-app, een crossmediale campagne en pRepair-etalages maken we van het repareren van kleding en textielaccessoires de nieuwste rage. Met herkenbare beeldtaal verleiden we jongeren tot het repareren en upcyclen van alledaagse textielproducten. Happy Fixing!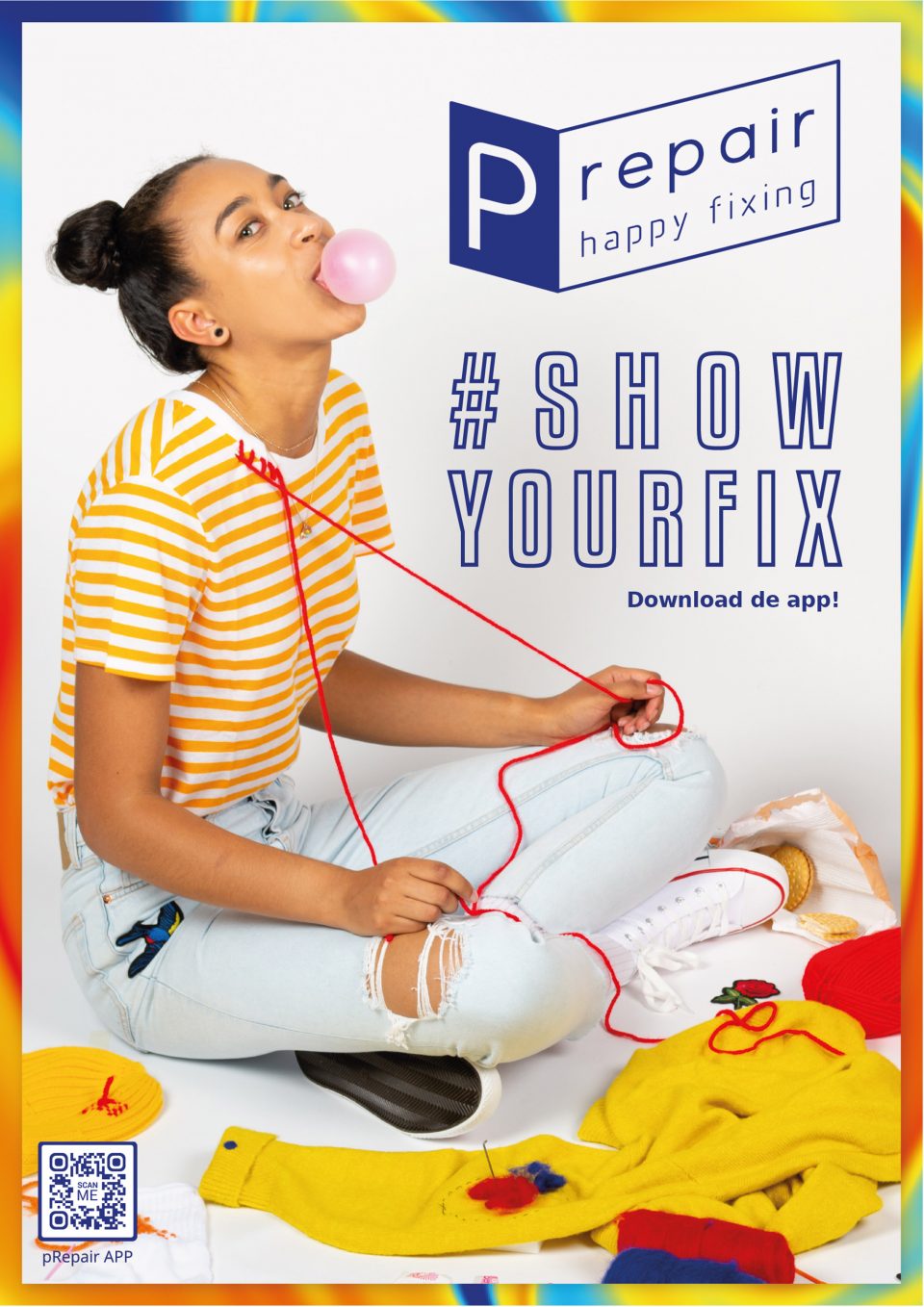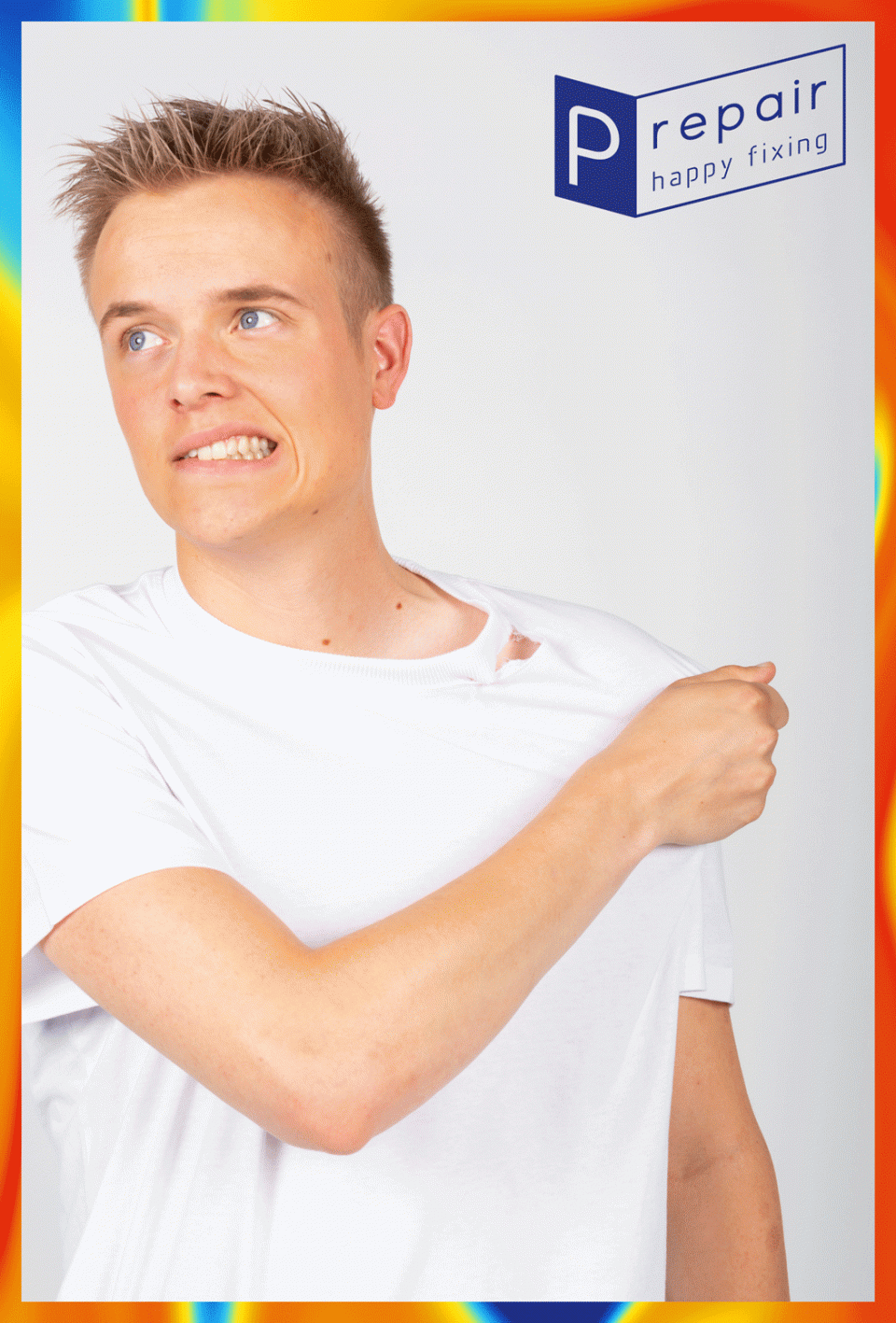 Photography: Jonne Dijkstra & Mees Meyboom
MUAH: Jonne Dijkstra & Brittany van den End
Models: Brittany van den End & Mats Dijkstra