A personal desire for common sense. This is a product of my ambition to give everyone a handle on systematically converting stimuli into balance and creativity.
Social pressure and work pressure are soaring. We feel we're under a lot of obligations. This exhausts people, giving rise to complaints of stress and burnout. There's a desire to take a step back in peace, and with the corona crisis taking the hustle and bustle away, this desire has been met. One stress-reducing activity is cleaning: it stimulates the senses and brings mental order, making room for creative thoughts. 
"The art of clean manliness" is a cleaning collection and accompanying campaign by Method men, in collaboration with Suitsupply. Men need to realise that cleaning is a great de-stressor that clears the mind. So roll up those sleeves and get to it!
Een persoonlijk verlangen naar gezond verstand. Dit komt voort uit mijn ambitie om iedereen een handvat te geven om prikkels gestructureerd om te zetten in balans en creativiteit.
Sociale druk en werkdruk liggen hoog. We "moeten" veel voor ons gevoel. Mensen raken daardoor uitgeput en kampen met stress en burn-out klachten. Er is behoefte aan stilte en afstand. De Coronacrisis heeft voor onthaasting gezorgd en aan deze behoeften invulling gegeven. Schoonmaken is een voorbeeld van een stressverlagende handeling; het prikkelt je zintuigen, het ordent je geest en creëert daarmee ruimte voor creatieve gedachten. 
The art of clean manliness is een schoonmaakcollectie met bijpassende campagne van Method men in samenwerking met Suitsupply. Mannen moeten beseffen dat schoonmaken ontstresst en voor een opgeruimd hoofd zorgt. Niet lullen maar poetsen!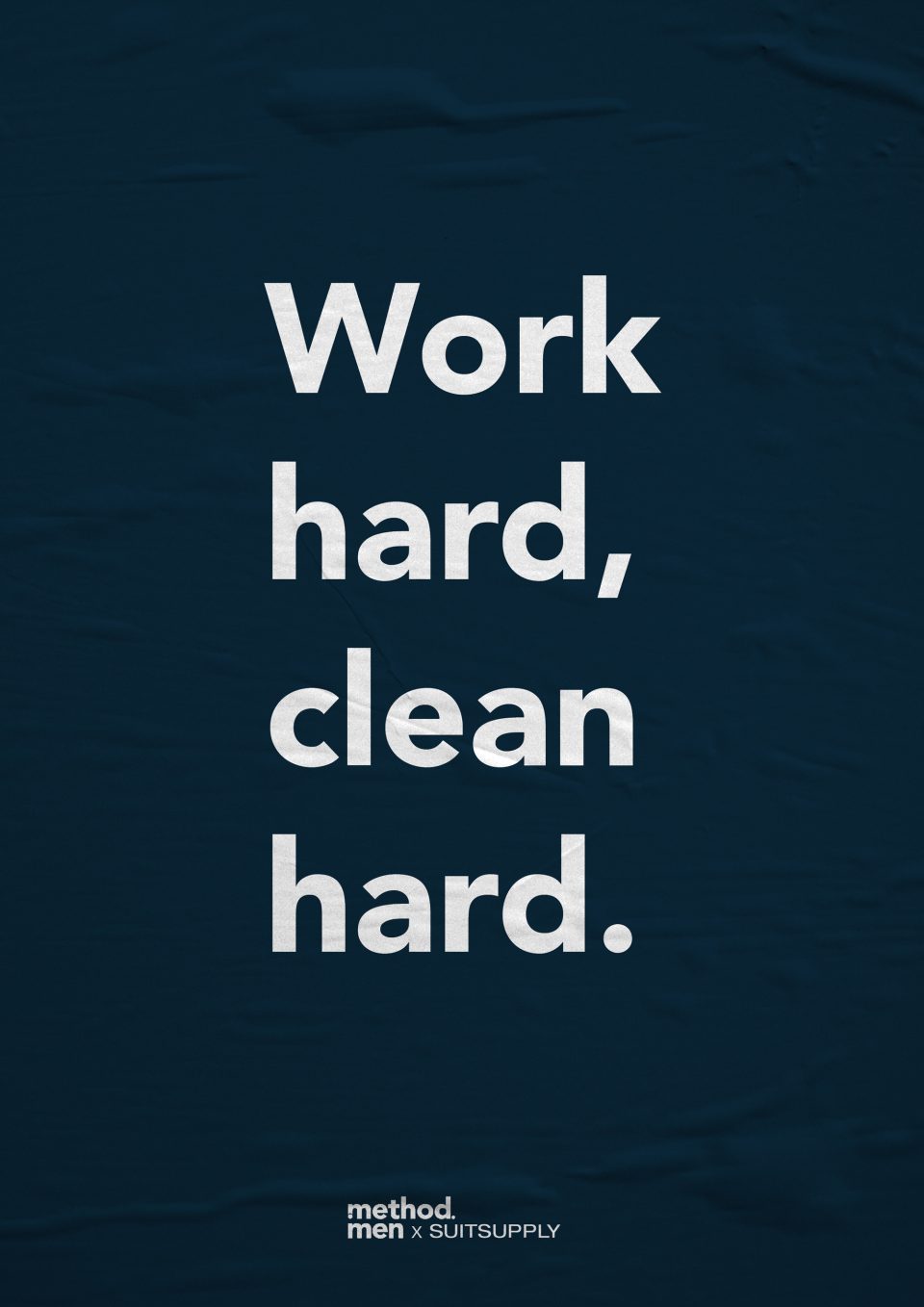 Photography: Puck Veen
Models: Corstiaan de With & Remco van der Linden
Studio/editing: Attention Seekers