Flowers. Flowers make people smile and provide solace and support. Flowers mark a celebration. You can never have too many flowers.
There aren't many people who dislike flowers. Flowers are a way of telling stories, establishing connections, and getting some nature inside the house. Still, flower shops are faced with stagnating turnover, as the corona crisis takes its toll. Young people may be the outcome. This target group is increasingly buying flowers, but doesn't see the emotional value of a bouquet. They often think of a flower bouquet as a superficial thing, with no story behind it. If there's no emotional connection, it's a hard sell.
The Flower Family offers flowers with a story. The company's approach is as environmentally sustainable as it is socially engaged. This is important to millennials and Generation Z. Adding emotion through a poetic campaign, The Flower Family aims to be an innovative flower service. 
Bloemen. Bloemen laten mensen lachen, geven troost en steun. Bloemen zijn er om iets te vieren. Van bloemen zijn er nooit te veel.
Er bestaan weinig mensen die bloemen niet mooi vinden. Met bloemen worden verhalen verteld, connecties gemaakt en er wordt natuur in huis gehaald. Toch stagneert de omzet van bloemenwinkels. Vooral door de coronacrisis hebben de meeste bloemisten het moeilijk. Jongeren zijn hierin misschien wel de oplossing. Deze doelgroep koopt steeds vaker bloemen maar mist de emotionele waarde van een boeket. Jongeren vinden een bos bloemen vaak oppervlakkig; in hun ogen ontbreekt het verhaal. Wanneer emotie mist blijft de verkoop uit.
The Flower Family levert bloemen met een verhaal. Dit bedrijf is niet alleen duurzaam maar ook maatschappelijk betrokken. Dat vinden millennials en Generatie Z belangrijk. Door emotie toe te voegen met een poëtische campagne, zal The Flower Family een vernieuwende bloemenservice zijn.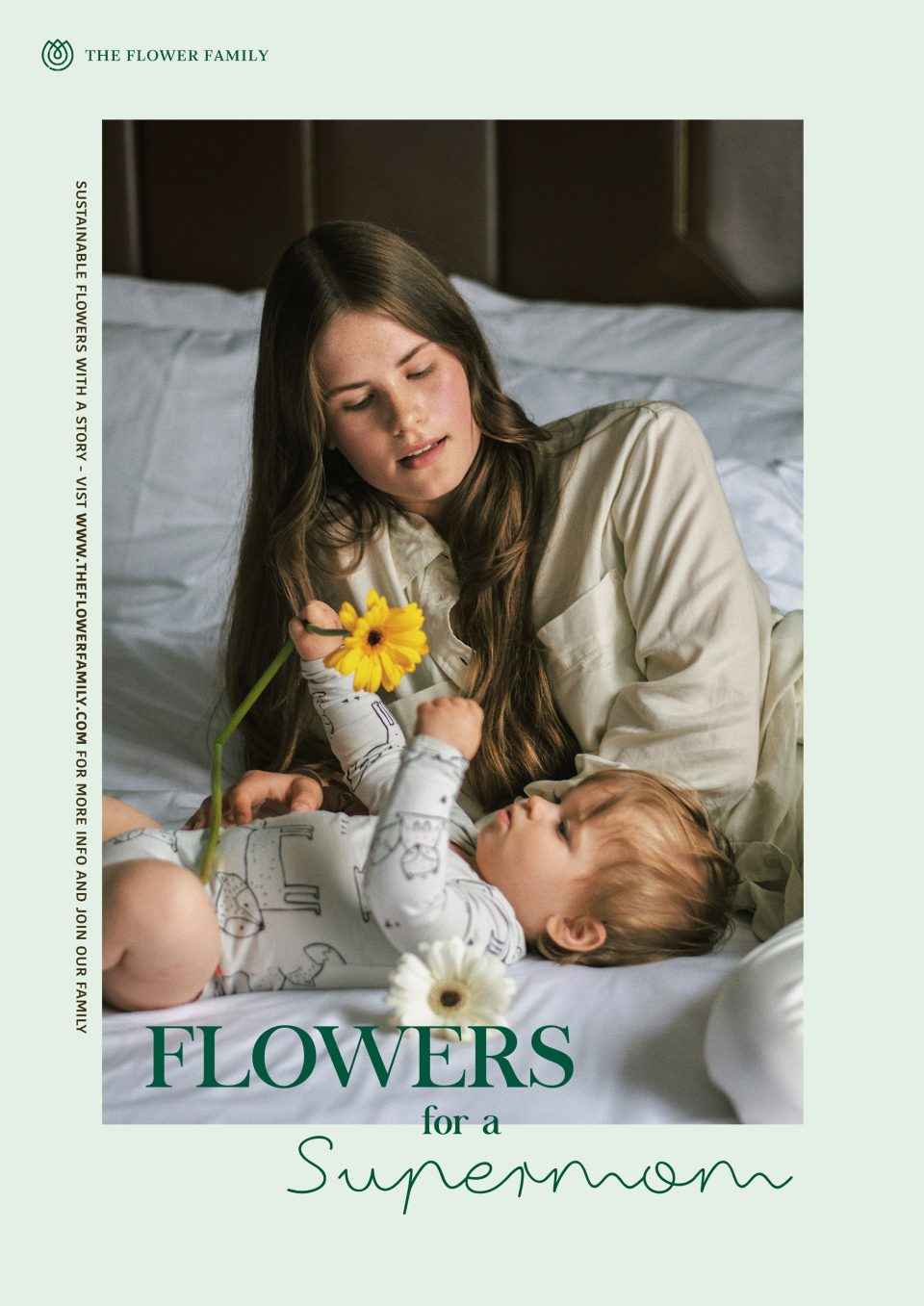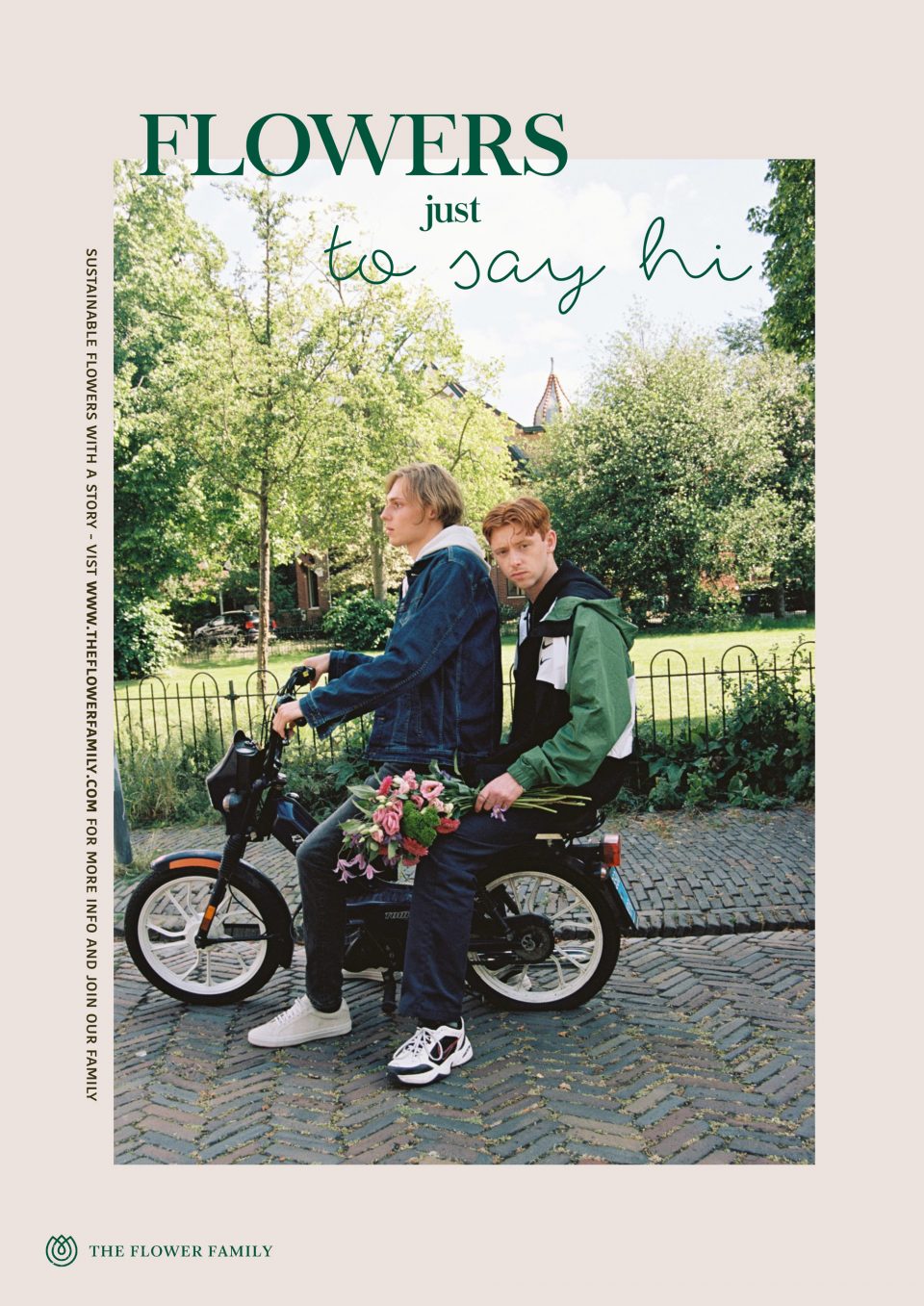 Producer & directoR:  Inez Moes
Photography & colorist: Sean Louw
1st AC: Lin Hou Oei
Camera & lightning assistent: Danu Caris
MUAH: Imke van der Meijden
Stylist: Madelon Bosman
Photography: Inez Moes & Danu Caris
Editor: Marre Bonke
Sound design: Wessel van Wanrooij
Voice-over: Rio (voicebooking.com)
Cast: Lotje (lindamodels), Tom (motionmodels), Tim (newgeneration), Dillan Perukel, Andre Beukers (zazaCasting), Tineke Dini Reinderink, Maaike Kleijn & dochter, Ayu Dam, Wendel Sield, Faye (NEWGENERATION)
Special thanks: cinesupply, Hotel Indigo Den haag, STUDIO/ ZOED WILHELMINAPARK