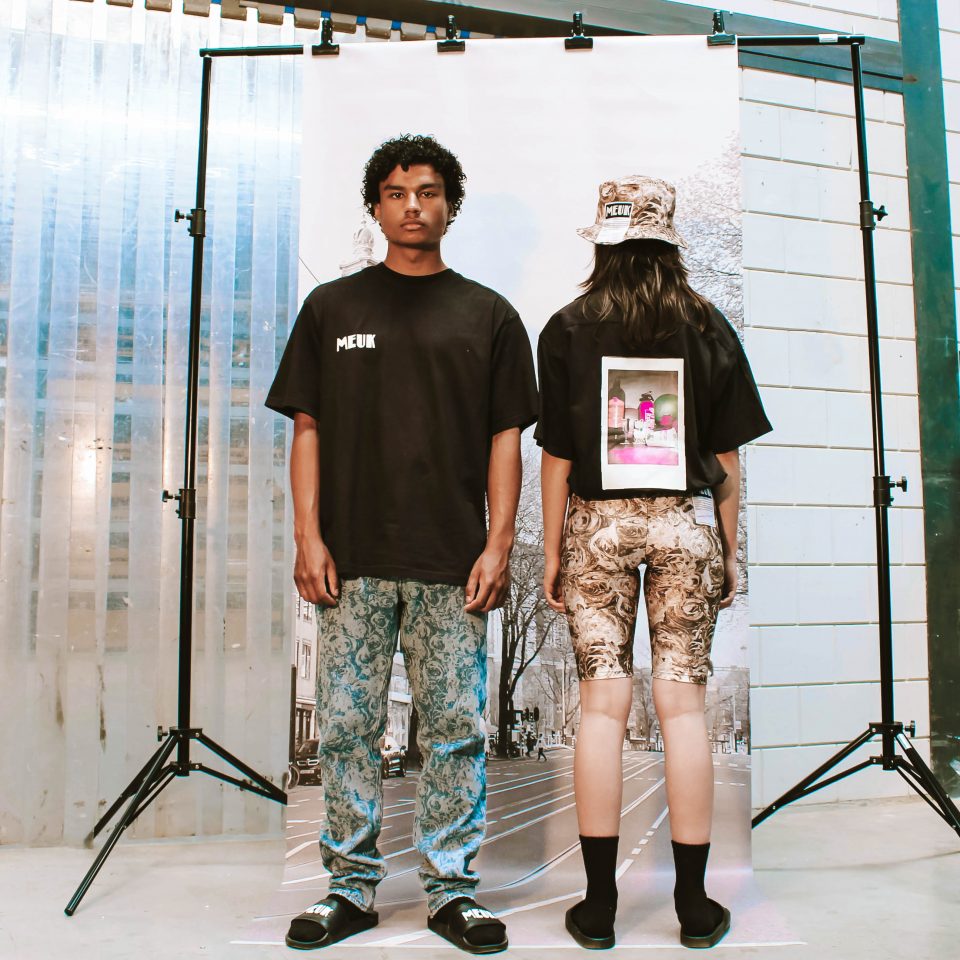 As proud as the people of Amsterdam may be of their dynamic, multicultural city, they're quite ashamed of the souvenirs they peddle.
MEUK is a project concerning clothing, accessories and souvenirs, geared toward unique, young inhabitants of Amsterdam in need of a place that professes their love for the city in a way that appeals to them. Twice a year, MEUK will be launching a collection based on our favourite streets of Amsterdam.
MEUK's first collection is centred around Rozengracht. Launching in July, the collection will be sold on the web shop and through social media.
Amsterdammers zijn trots op hun dynamische, multiculturele stad maar schamen zich tegelijkertijd voor hun eigen souvenirs.
MEUK is een project met kleding, accessoires en souvenirs gericht op  unieke, jongere Amsterdammers omdat zij een plek missen die hun liefde voor de stad uitdrukt op een manier die hen aanspreekt. MEUK lanceert tweemaal per jaar een collectie gebaseerd op onze favoriete Amsterdamse straten.
De eerste collectie van MEUK staat in het teken van de Rozengracht. Deze collectie zal vanaf juli online te koop zijn via webshop en social media.
Photography/styling/MUAH: Guusje de Roeck
Models: Jacey van Roosmaelen & Lola Bo Gietertje
Assistent: Jayvano van Roosmaelen