Since I have a passion for patisserie and fashion, I'd like to strengthen the connection between these two worlds.
Patisserie is a source of inspiration for fashion, and vice versa. Think pastry-based prints, or a dress shaped like a cake. Focusing on the craft and subsequently applying it to the fashion industry will provide new ways to use patisserie as a source of inspiration.
In wedding and evening wear, patisserie and fashion are important in their own ways. Despite being standalone products, they share a certain connection. Coutisserie unites these two worlds by taking techniques and textures from patisserie as a base for fabrics and silhouettes.
Vanuit mijn passie voor patisserie en mode, wil ik de verbinding tussen deze twee werelden versterken.
Patisserie is een inspiratiebron voor mode en vice versa. Denk hierbij aan prints bestaande uit gebakjes of een jurk in de vorm van een taart. Door de focus op het ambacht te leggen en vervolgens toe te passen in de modebranche kan patisserie op een nieuwe manier als inspiratiebron gebruikt worden.
In de bruids- en avondkledingbranche zijn patisserie en mode op een eigen manier belangrijk. Ondanks dat ze op zichzelf staan is er toch een vorm van verbondenheid. Coutisserie brengt deze twee werelden samen door technieken en texturen uit de patisserie als uitgangspunt te nemen voor stoffen en silhouetten.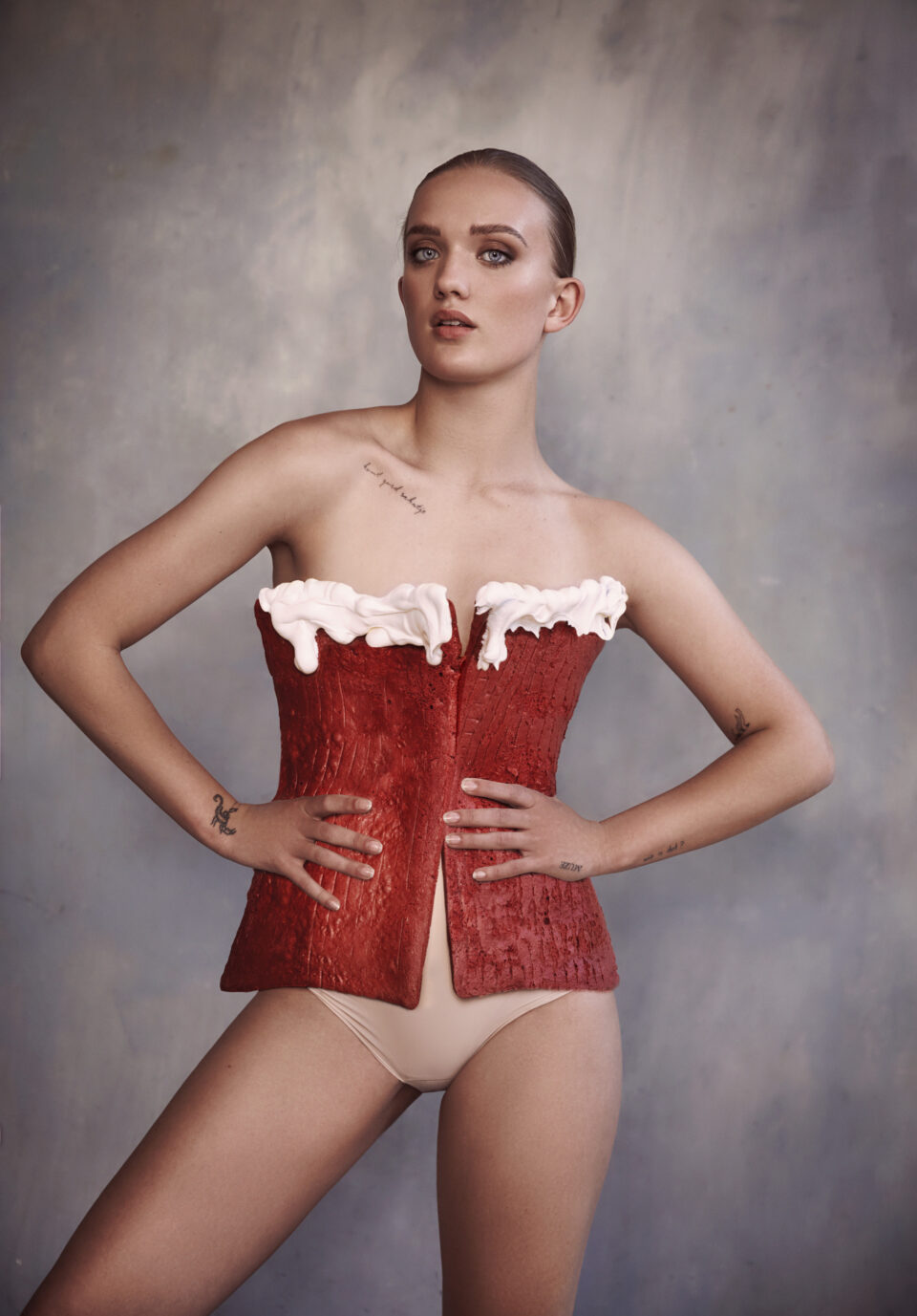 Photography: Pascal Bier (PAAR Photography)
Stylist: Richard Schreefel
Visagist: Romee Stapel
Model: Emma-Lee Molenaar (NEW GENERATION)