What drove me to choose this project was the book Is capitalism still working? A primer of the 21st century by The Big Idea. 
My research has yielded new forms for capitalism to take. How can we keep up this system of economics, politics and lifestyle over the next few centuries, as we face increasing problems like climate change and the Covid-19 crisis, along with deepening inequality, burnouts, and an ageing population?  
I've developed an inspiration workbook with animations for Katherine Hamnett London. In this book, I've visualised future forms of capitalism in designs, prints, visuals and artwork for a new t-shirt line. Aside from standing up to the current capitalist system, I also hope to leave viewers with a sense of awareness and inspiration. My aim is not only to raise problems, but to actually offer solutions.  
Mijn trigger voor de keuze voor mijn project was het boek 'Is capitalism still working? A primer of the 21st century' van The Big Idea. 
Mijn onderzoek heeft nieuwe vormen voor het kapitalisme opgeleverd. Hoe kunnen we de komende eeuwen doorgaan met deze vorm van economie, politiek en lifestyle met toenemende problemen als klimaatverandering, COVID-19 crisis en toenemende ongelijkheid, burn-outs en vergrijzing.  
Voor Katherine Hamnett London heb ik een inspiratieboek met animaties ontwikkeld. Hierin heb ik de toekomstige vormen van het kapitalisme gevisualiseerd in dessins, bedrukkingen, visuals en artwork voor een nieuw t-shirtlijn. Naast dat dit een protest is tegen het huidige kapitalistische systeem, wil ik ook bewustwording en inspiratie geven aan de toeschouwers. Ik wil dus niet alleen problemen aankaarten maar ook oplossingen geven.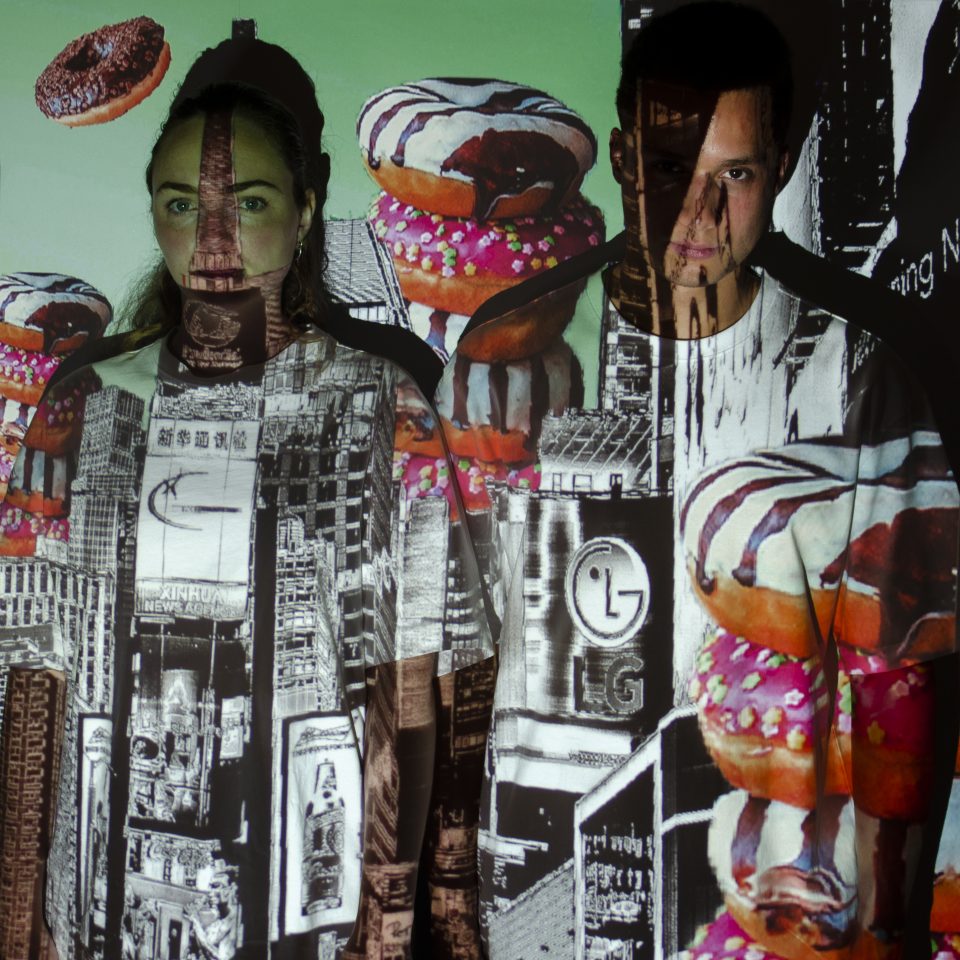 Photography: Lisa Xiu Kok
Models: Annabel van Leeuwen & Luis Tromp