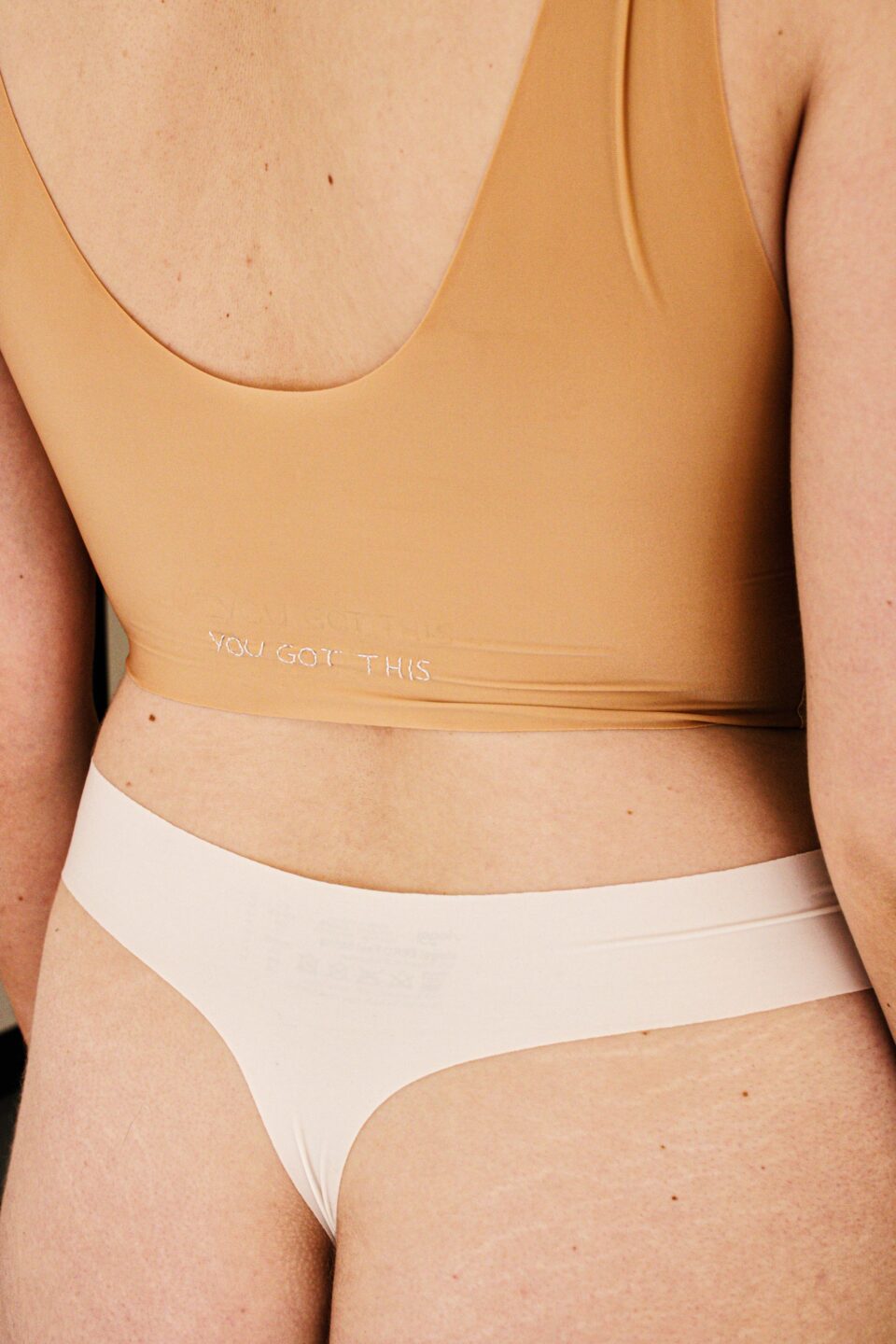 Social media is creating a beauty standard no woman can meet. 
Young girls are growing up under the phenomenon of "internet perfect". The online world doesn't require cosmetic surgery – a simple filter is enough to boost your lips, tighten your skin, and eliminate those bags. Comparing your "normal you" to these pictures of perfection can lead to considerable insecurity. 
Even though we're all striving for perfection, appreciating imperfections is what helps us see the beauty in the little things. It's important to embrace who you are; you're the boss of your own happiness. With this in mind, I've created a concept for Sloggi: a SloggiMEIDEN ("SloggiGIRLS") box. This box will help young girls see the beauty of their imperfections, boosting their confidence.
Sociale media creeërt een schoonheidsideaal waar geen enkele vrouw aan kan voldoen. Jonge meiden groeien op met het fenomeen internet-perfectie. Cosmetische ingrepen zijn in de online wereld niet nodig, met een handomdraai heb je met een filter grotere lippen, een strakgetrokken huid en zijn je wallen verdwenen. Het vergelijken met deze beelden kan voor grote onzekerheden zorgen. We streven allemaal naar perfectie, terwijl het inzien van imperfecties er voor zorgt dat we de schoonheid van kleine dingen in gaan zien. Het is belangrijk om jezelf te omarmen, geluk begint bij jezelf. Met dit doel voor ogen heb ik een concept ontwikkeld voor Sloggi. Een SloggiMEIDEN box voor jonge meiden. Dankzij deze box kunnen jonge meiden bewust worden van de schoonheid van hun imperfecties en zich zelfverzekerder voelen.
Photography/styling: Fleur van der Schaaf