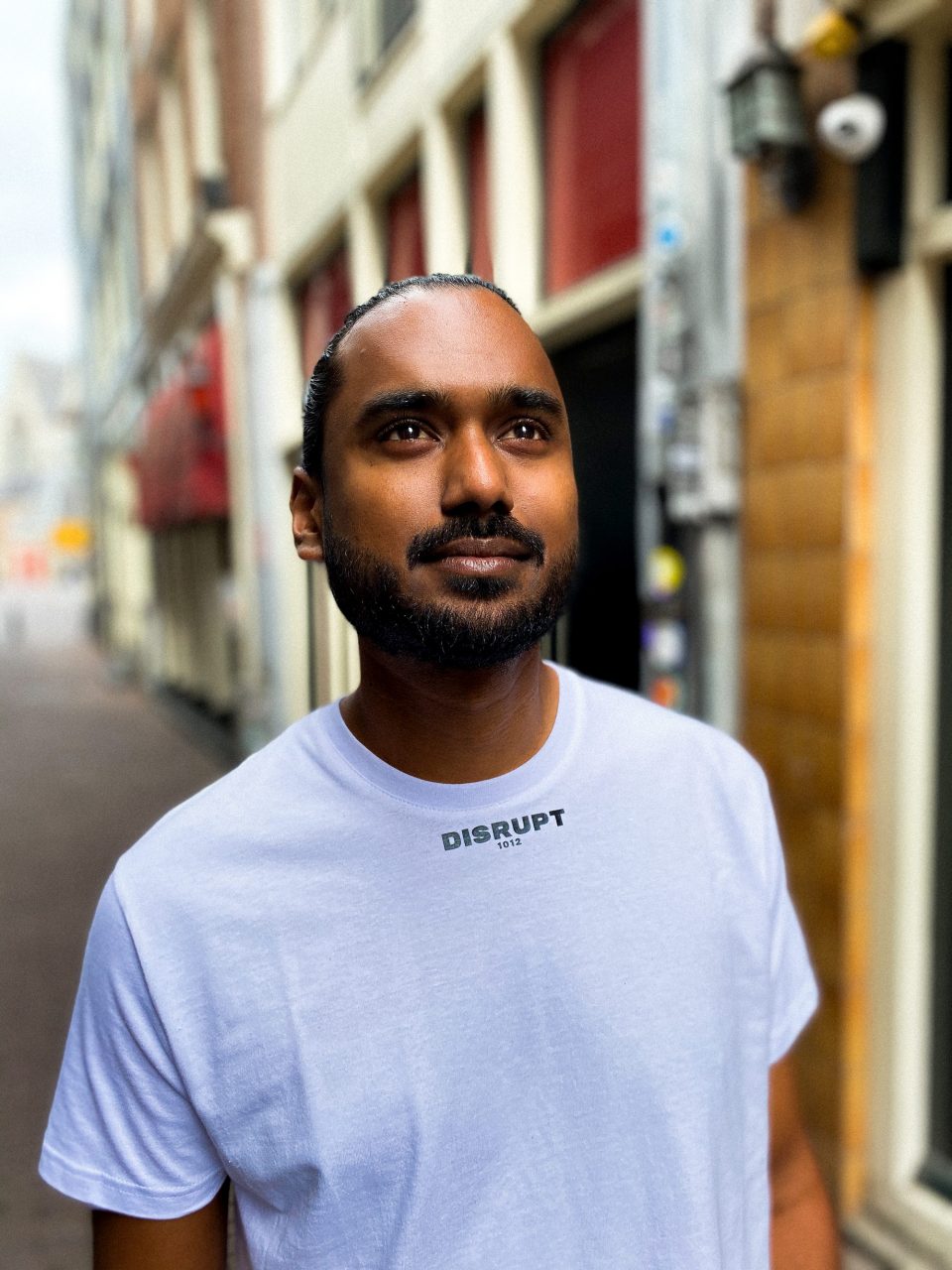 The red light district of Amsterdam – an "adult playground". But for many, it's nothing more than their neighbourhood, place of work, or cultural heritage.
The city of Amsterdam has often used the red light district to promote itself; a place where anything goes and rules don't matter. But now, after years of discussions, we've come to the point that this historical piece of Amsterdam is set to be moved or removed. Who is to blame, and who will pay the price?
I've collaborated with Obey to launch a campaign intended to build awareness of the importance of the red light district. The campaign by Disrupt 1012 consists of an activist t-shirt line, stickers, Instagram, website, and webshop. It uses art and activism to raise awareness among the people of Amsterdam.
De Amsterdamse Wallen. "Een speeltuin voor volwassen". Maar voor veel mensen gewoon een buurt, een werkplek of cultureel erfgoed.
De Wallen zijn vaak door de gemeente gebruikt als visitekaartje voor Amsterdam; een plek waar alles mag en waar weinig gereguleerd wordt. En nu, na vele discussies is het zo ver dat het historische stukje Amsterdam verwijderd of verplaatst wordt. Wie zijn schuld is dit nu en wie zijn de dupe hiervan?
In samenwerking met Obey, ben ik een campagne gestart waarbij het doel is: bewustwording creëren waarom het Wallengebied moet blijven. De campagne van Disrupt 1012 bestaat uit een activistische t-shirtlijn, stickers, Instagram, website en een webshop. Door middel van kunst en activisme bewustwording creëren bij iedere Amsterdammer.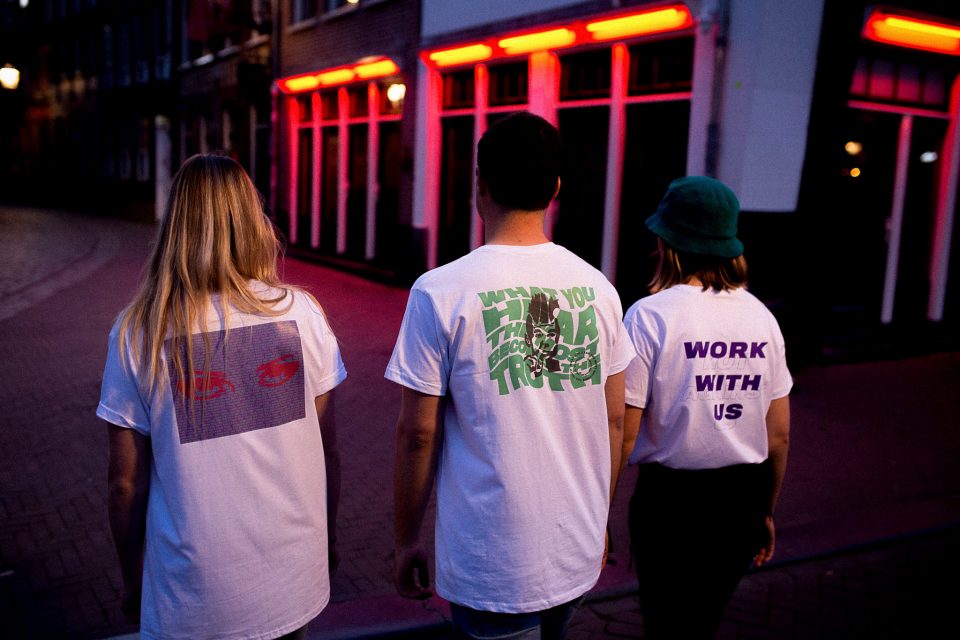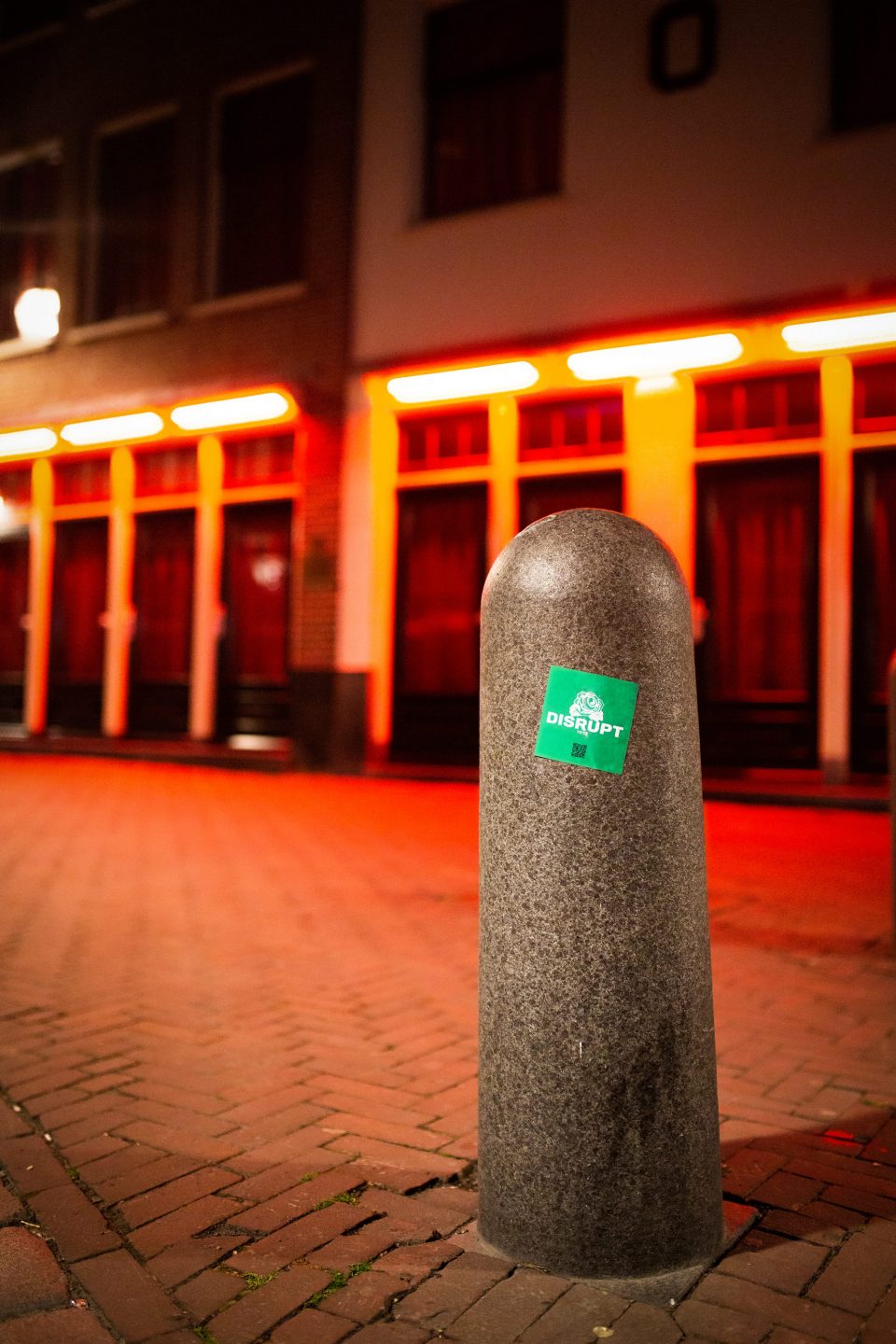 Photographer: Alex Revers