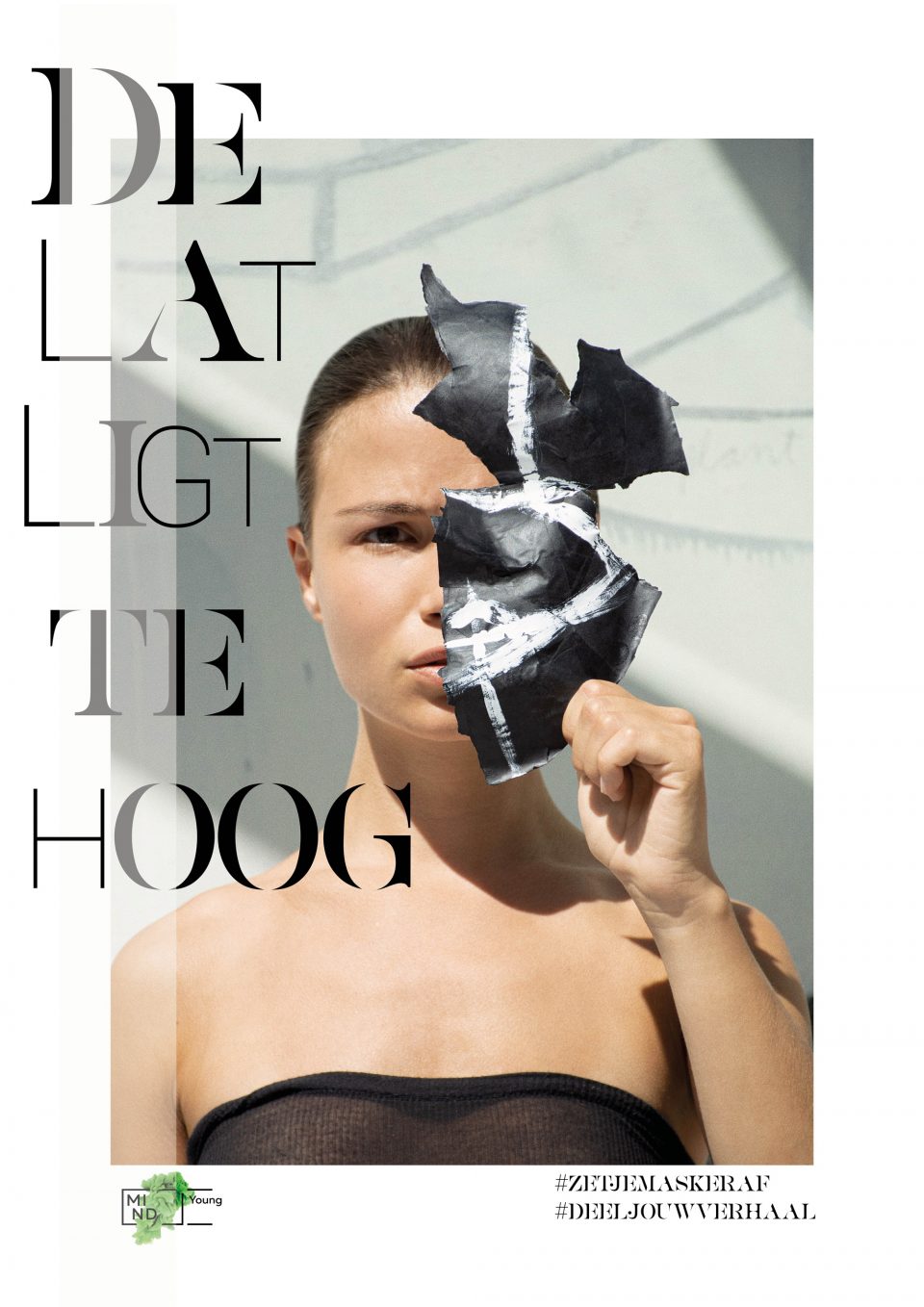 In our current performance-oriented society, young adults have to work hard to meet the norm. It's clearly shown that when young adults feel unhappy, they chalk it up to their own failure, which is why they try to hide it from the outside world. Negative feelings are concealed behind an invisible mask that only shows how they'd like to feel – i.e. someone who's always doing fine. Taking off this invisible mask is a challenge for many. 
The aim of my concept is to render this mask manifest by visualising it. 
The goal is for young adults to lose their fear and shame of being open about their psychological complaints. This should contribute to banishing the taboo on burnouts and depression among young women, enabling them to share their stories. I intend to do this by means of a campaign.
Door de huidige prestatiemaatschappij ligt de lat voor jongvolwassenen hoog. Wat duidelijk naar voren komt is als jongvolwassenen zich ongelukkig voelen zij dit zien als falen en daarom verbergen naar buitenwereld. Negatieve gevoelens worden verborgen achter een onzichtbaar masker die laat zien hoe ze zich zouden willen voelen, namelijk iemand waarmee het altijd goed gaat. Dit onzichtbare masker afdoen is dan ook voor velen een uitdaging. 
Met mijn concept wil ik dit masker zichtbaar maken door het te gaan visualiseren. 
Mijn doel is dat jongvolwassenen openlijk durven te zijn over hun psychische klachten en zich hier niet voor hoeven te schamen. Hiermee draag ik eraan bij dat het taboe word doorbroken op Burn-Out en depressie onder jonge vrouwen en zij hun verhaal zullen delen. Dit wil ik door middel van een campagne gaan doen.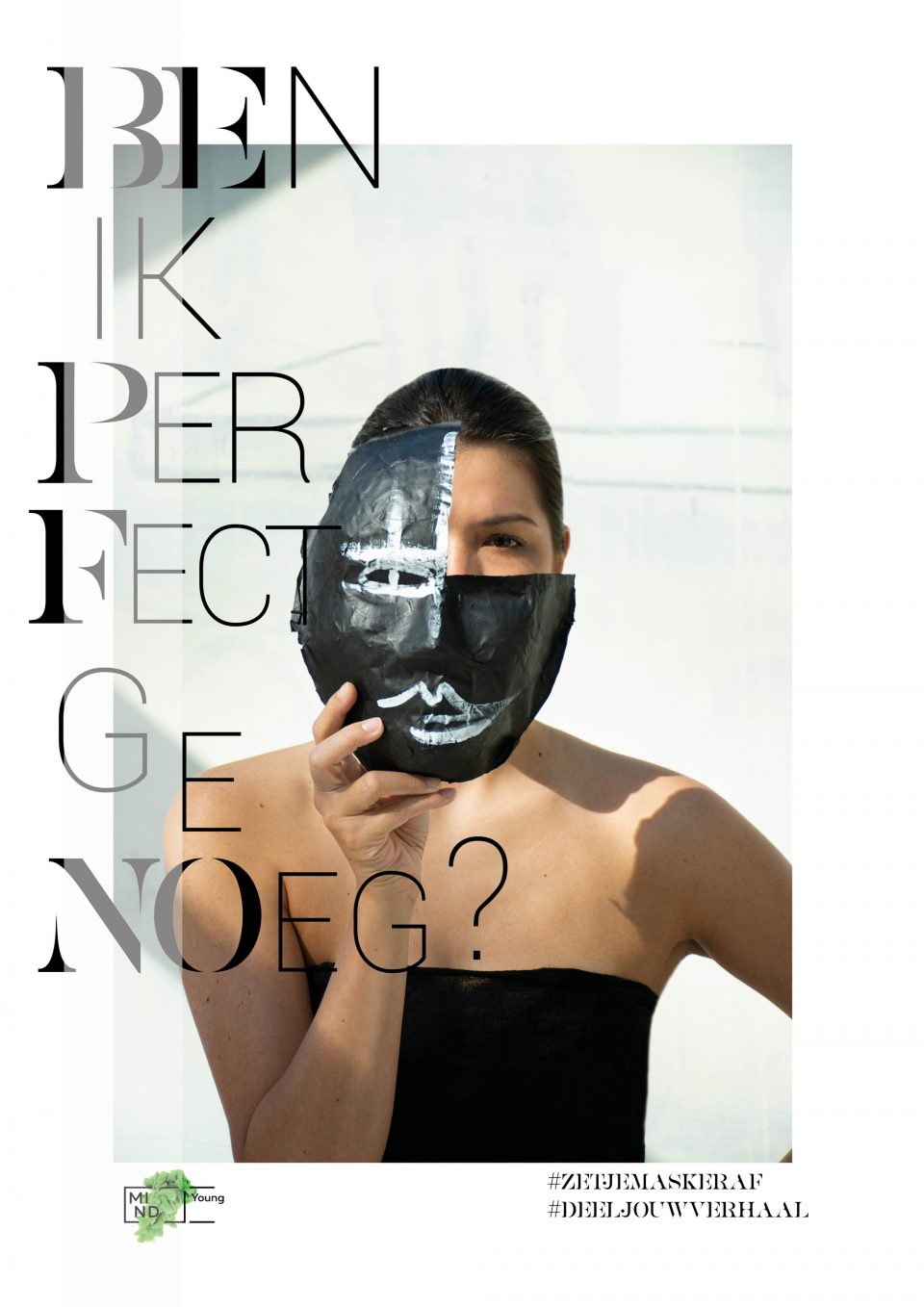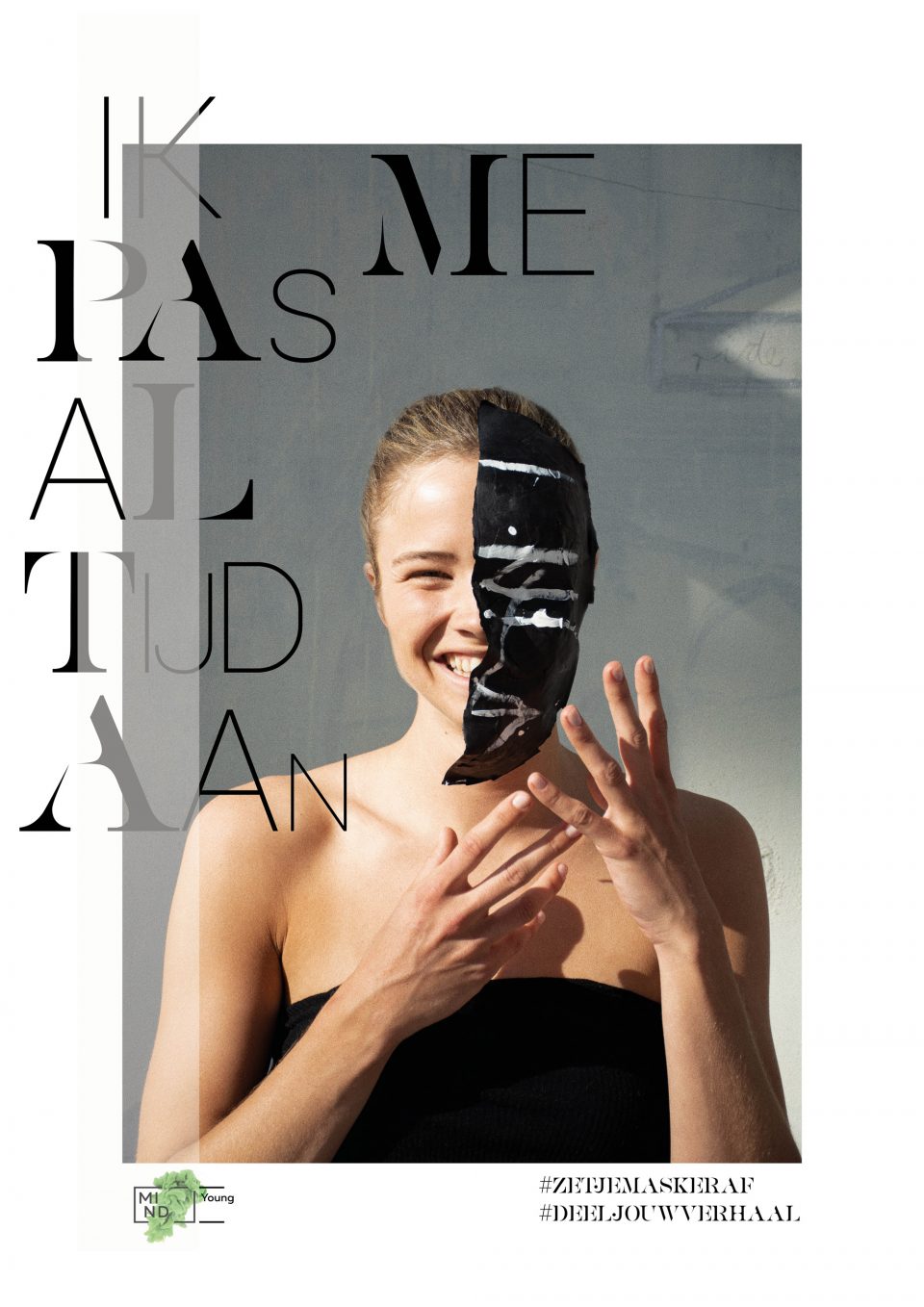 Models: Maxime Heinsbroek, Thamar Bangert, Maryse Ceha & Jessie Caupain