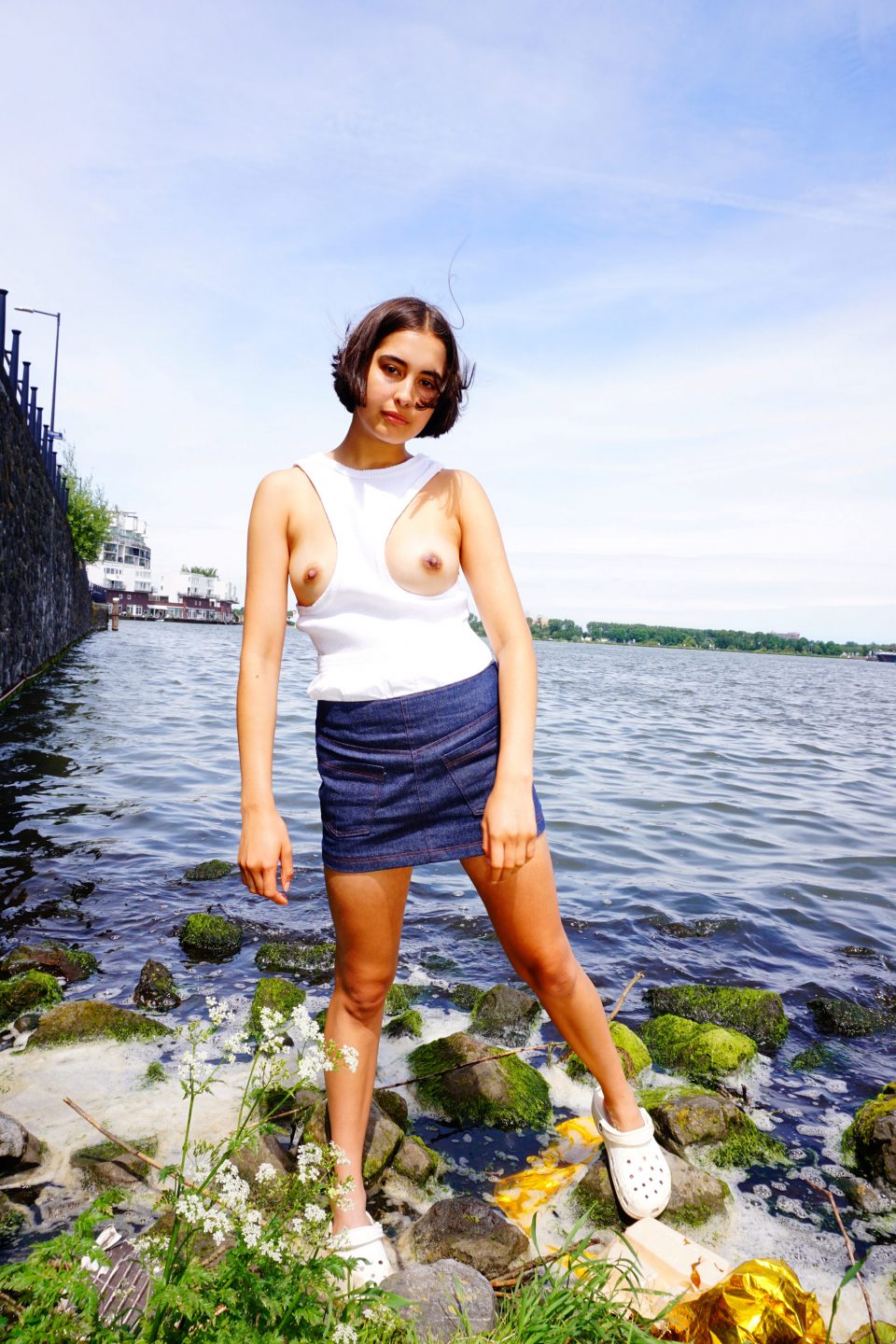 I'm fascinated by all that's awkward or imperfect; I can see the beauty in things that aren't evidently pretty.
With its far-reaching influence, social media can paint an overly perfect picture that's miles removed from reality. As the gap between who you really are and who you pretend to be widens, social discomfort grows. But if you can't feel awkward every once in a while, there's little room for growth. Sometimes you have to risk being imperfect to become who you are. 
In its heyday, Benneton managed to make an impact with its campaigns that challenged the status quo. My project MISFITS sees the brand embrace imperfection and discomfort, showing a return to the strength, sense of humour and provocative streak of its golden years. Benneton's new mentality group is looking for authenticity and sincerity; there's a growing movement against perfection, and a search for the genuine. 
Mijn fascinatie gaat uit naar het ongemakkelijke en het imperfecte; ik zie schoonheid in dingen die dat niet vanzelfsprekend zijn.
Door de grote invloed van social media wordt er een té perfect beeld geschetst die ver van de werkelijkheid af staat. De kloof tussen wie je daadwerkelijk bent en hoe jij je voordoet aan anderen wordt vergroot. Hierdoor neemt sociaal ongemak toe. Maar als je je niet regelmatig ongemakkelijk voelt, maak je weinig ontwikkeling door. Soms moet je het risico nemen om imperfect te zijn om te worden wie je bent. 
Benneton wist vroeger te raken met haar ongemakkelijke campagnes. Met mijn project MISFITS omarmt het merk imperfecties en ongemakken en laat de kracht, humor en rebelsheid van vroeger zien. De nieuwe mentaliteitsgroep van Benneton heeft behoefte aan die echtheid en oprechtheid; er ontstaat een beweging tegen perfectie, het gaat op zoek naar het onvervalste. 
Photography: Ebba van Beek
Model: Pilar Madimin