I have a great fascination with all the different ways people express themselves.
When it comes to expression, it cannot be denied that the face plays an important role. And that when it comes to the face, headgear adds on to that expression. Stories can be told through headgear, they show emotion, but mostly: they show character. During my research I found that Generation Z likes to express themselves in a physical way, that the need to do this is growing and that they stand together as a collective. They are divided by what they believe in and how they choose to represent themselves. With those two discovered facts, I saw an opportunity to create objects in the form of headgear. Showing what matters most, now and in the future, in a physical manner.
As mentioned before, stories can be told through headgear. Headgear has the power to show personality like no other accessory. And due to a newly found interest in Dutch culture I found an accessory that has offered just that for over a century: the 'Ear Iron'. For my graduation project I have made a trend forecast, telling the story of how we got to the global union of people, expressed by headgear that is based on the 'Ear Iron'.
Het wordt vaak over het hoofd gezien: hoofddeksels hebben invloed op gezichtsuitdrukkingen. Het toont karakter, emotie en vertelt een verhaal. Tijdens mijn onderzoek kwam ik erachter dat Generatie-Z een generatie is die samenwerkt en hun identiteit uit op een fysieke manier. Dit gegeven groeit nog met de dag. Daarom heb ik een hoofddeksel ontworpen die deze doelgroep de kans biedt om hun expressie beter te uiten, met als inspiratie: de Nederlandse cultuur. FACING THE FUTURE is een trendforecast die het verhaal vertelt hoe we tot een globale vorm van uniformiteit zijn gekomen. Het verhaal wordt verteld door middel van hoofddeksels in de vorm van oorijzers.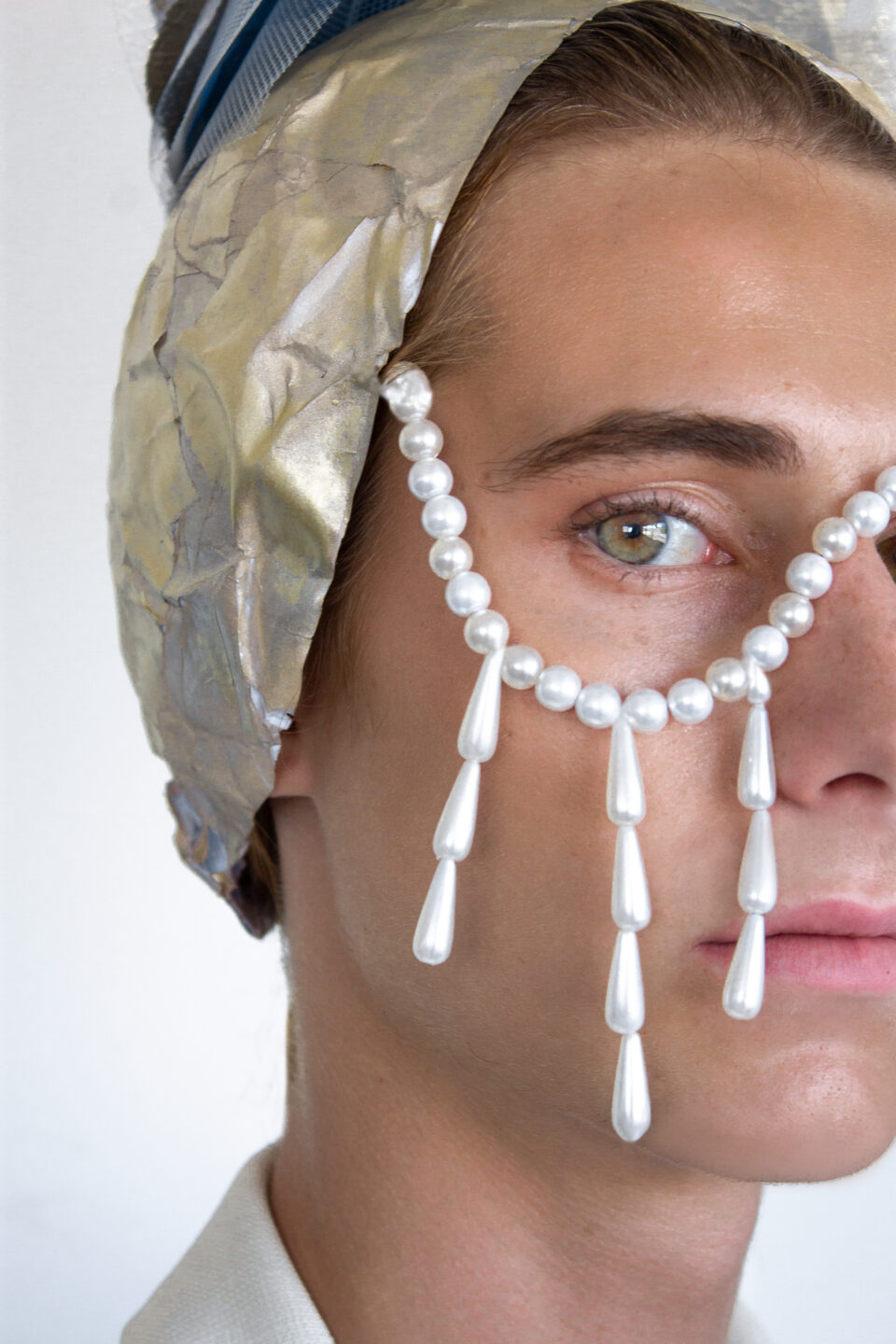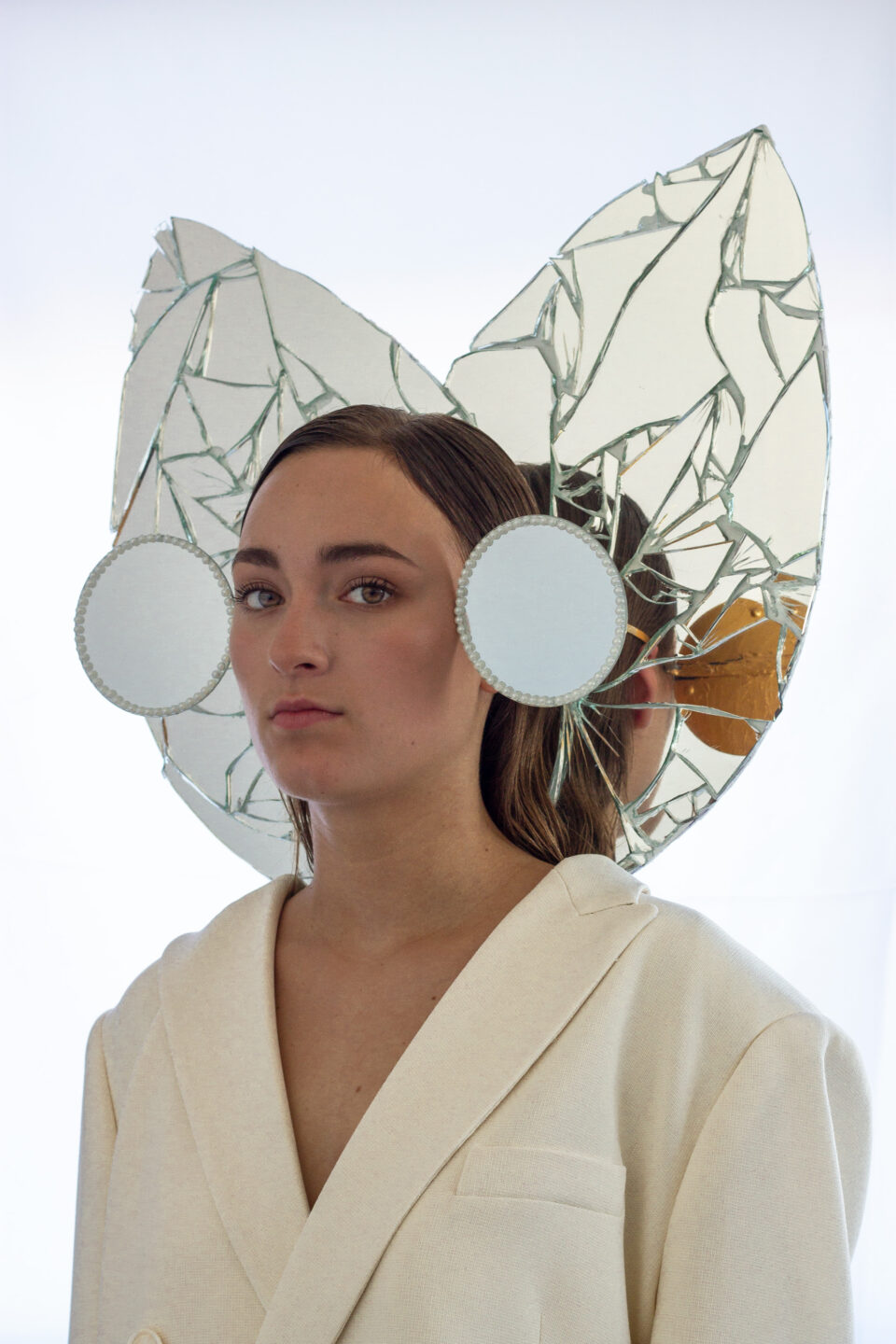 Models: Suzanne Brocades Zaalberg & Sam Prins