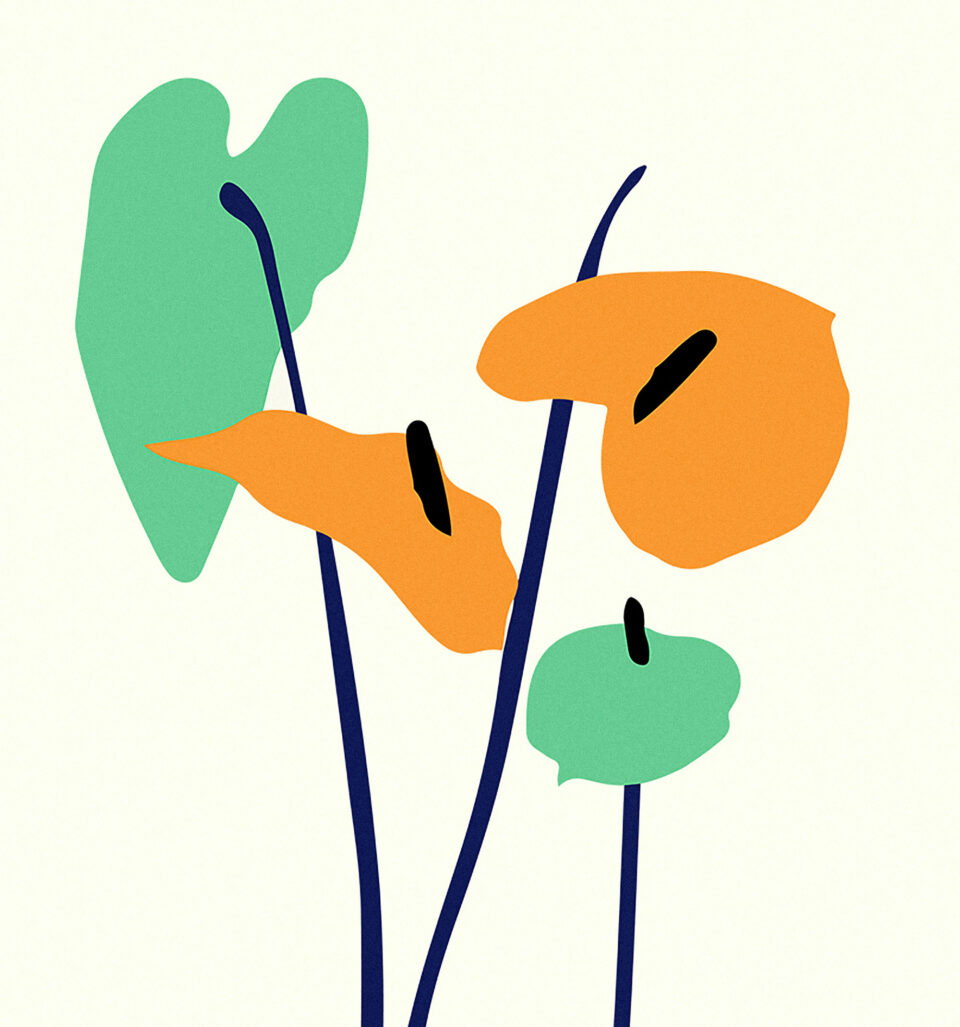 I believe the definition of happiness has changed considerably, and I'm interested in the role religion plays in this.
My research indicates that in our largely individualised, secular society, a large number of people are struggling with psychological issues, with many saying they're looking for meaning and stability.
My concept is an answer to the question "how can we look for meaning and stability in our society in a non-committal way, without having to fall back on the occasionally restrictive traditions of religion?"
I've been commissioned by The Pollinators to develop the concept The T(h)ree Community. Consisting of a website, Instagram, a book, and symbolical plant cuttings, it offers a philosophy, assistance in personal development, and a community for anyone looking for meaning and stability.
The Pollinators are working to build a healthy working environment through pollination and tree planting. In this concept, plants and trees are a metaphor for personal growth and the promotion of mental health.
De definitie van geluk is naar mijn idee sterk veranderd; ik vind de rol van religie hierbij interessant.
Uit mijn onderzoek blijkt dat in deze grotendeels individualistische, seculiere samenleving een groot deel van de mensen kampt met psychische problemen waarbij velen een bepaalde vorm van zingeving en houvast missen.
Mijn concept geeft antwoord op de vraag: "hoe kunnen we in de huidige maatschappij op een vrijblijvende manier zingeving en houvast vinden zonder dat we terugvallen op de soms beperkende traditionele vormen van religie?"
In opdracht van The Pollinators heb ik het concept The T(h)ree Community ontwikkeld. Het bestaat uit een website, Instagram, een boek en symbolische stekjes. Het biedt een filosofie, hulp bij persoonlijke ontwikkeling en een gemeenschap voor ieder die op zoek is naar zingeving en houvast.
The Pollinators zetten zich in voor een gezonde leefomgeving door middel van bestuiving en het planten van bomen. Bomen en planten zijn bij dit concept metafoor voor persoonlijke groei en het bevorderen van mentale gezondheid.
Samen groeien naar geluk!