For my own brand, Batika Amsterdam, I've designed a collection of fabrics inspired by the language of batik, a traditional Indonesian art. I've translated my East Indian grandparents' life stories to a range of fabric designs. They include topics such as life in Japanese concentration camps, their journey to make a new start in the Netherlands, and the way I remember them personally.
The collection gives us a positive way to start a discussion about topics that can be very sensitive, allowing us to respect our past and share stories.
I've named the collection after the monsoon, the Indonesian rainy season. Rain marks a time of change – it cleans away the dirt and washes away the old.
Voor mijn eigen merk, Batika Amsterdam, heb ik een stoffencollectie ontworpen, geïnspireerd op de taal van batik, een traditionele Indonesische kunstvorm. Zo heb ik de levensverhalen van mijn Indische grootouders vertaald naar verschillende dessins op doek. Ze bevatten onderwerpen zoals het leven in de kampen, de reis naar het nieuwe begin in Nederland en de manier waarop ik mij hen persoonlijk herinner.
De collectie maakt dat wij op een positieve manier een gesprek kunnen starten dat soms zware lading draagt. Zo kunnen wij ons verleden respecteren en verhalen delen met elkaar.
Ik heb de collectie vernoemd naar de moesson, het regenseizoen in Indonesië. Regen geeft een tijd van verandering aan, het maakt het vieze schoon en spoelt het oude weg.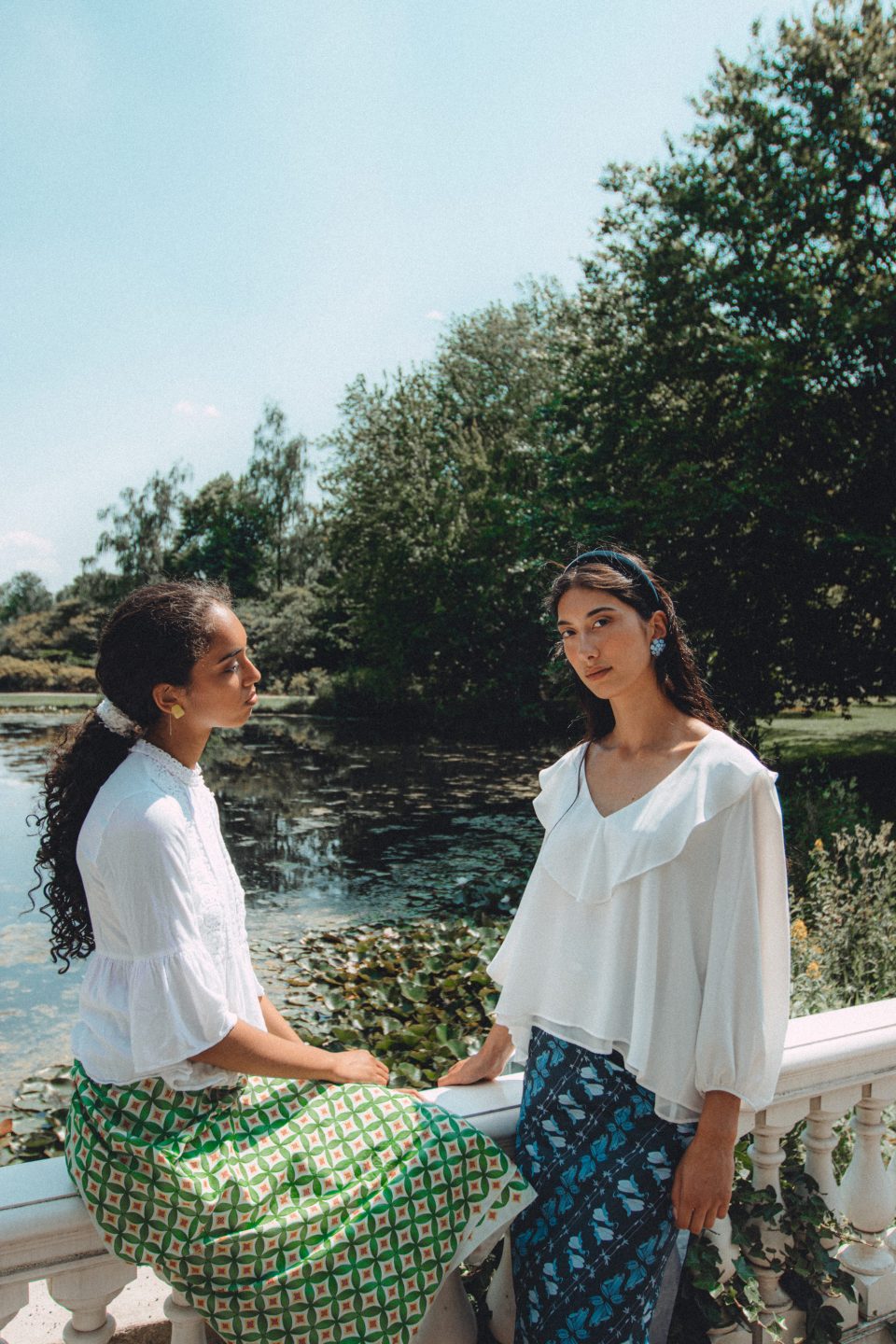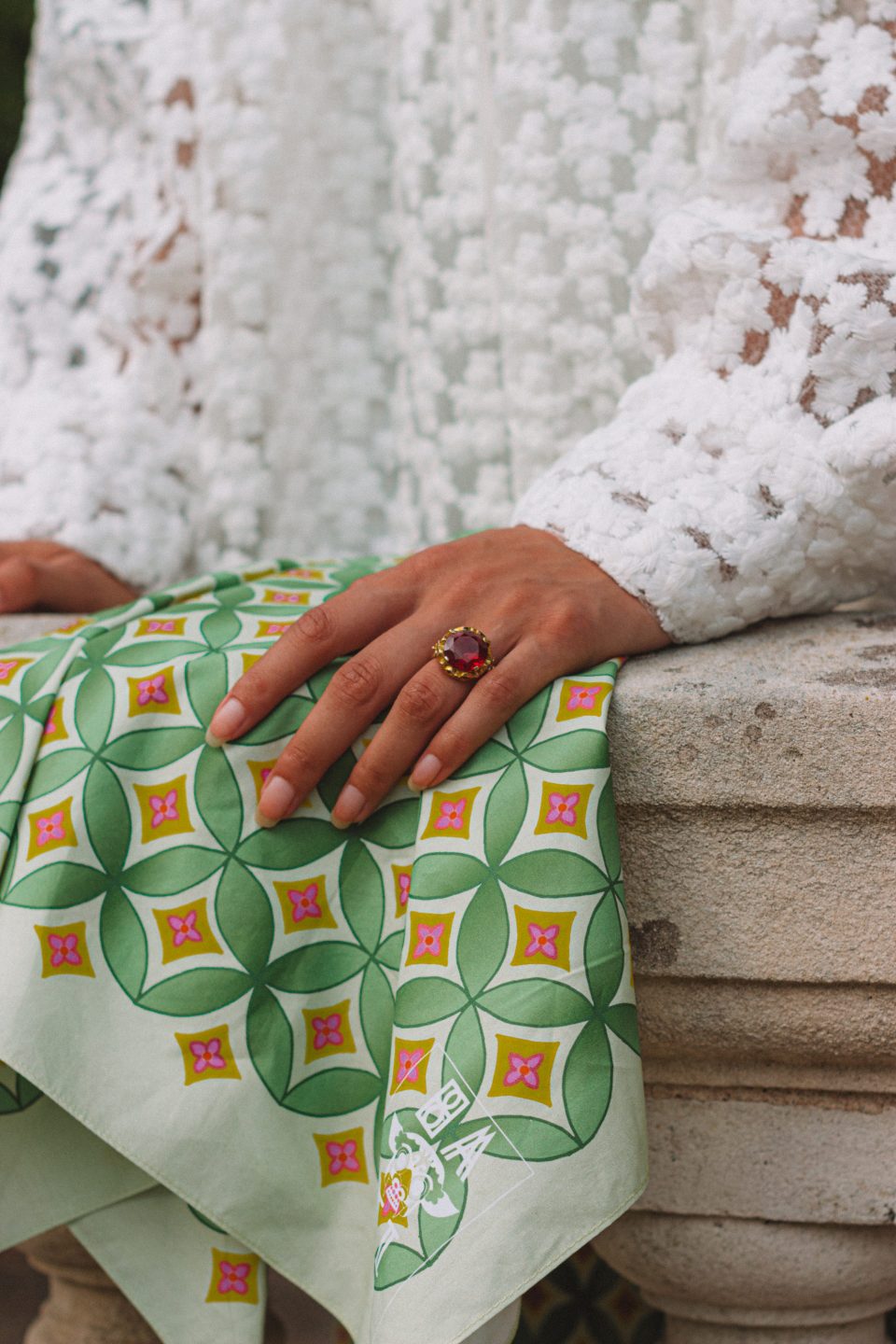 Styling/concept: Claire Kneefel
Photographpy/makeup: Lucette Kneefel
Film: Elf Godefroy
Editor: Arnaud Callens