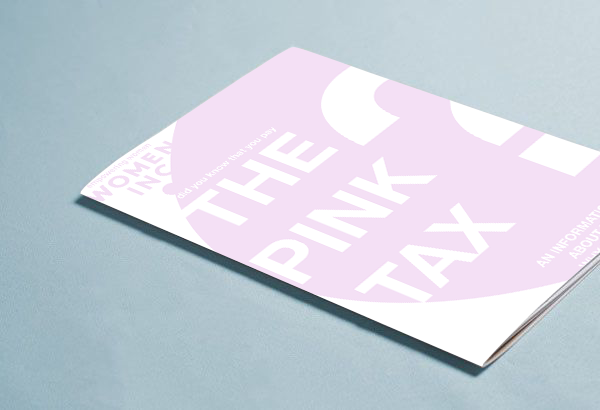 What if I told you that women pay 13% more for healthcare products than men do? What if I told you that it's an extra $1,351 every year? 
It's called the Pink Tax, and you've probably never heard of it. It's the extra amount that companies and brands charge for everyday products like razors, shampoo, deodorant, and even for services like haircuts and dry cleaning. Just because they are 'made for women'. These pinker products will have you losing $100.000 or more in your lifetime. 
According to European law, it's forbidden to discriminate between genders in the access of supply of goods and services, but the Pink Tax is still applied because no one is making any noise about it. 
This concept is created for Women Inc., to bring awareness to them, but also for the Pink Tax. It's a multi-level campaign complete with an advertising campaign, guerilla marketing, a pop-up store, and of course a hell of a lot of girl power! 
Wat als ik je zou vertellen dat vrouwen 13% meer betalen voor welzijns producten dan mannen? Wat als ik je zou vertellen dat het elk jaar een extra €1351,- is?
Het heet de Pink Tax, en je hebt er waarschijnlijk nog nooit van gehoord. Het is een extra bedrag dat bovenop producten zoals scheermesjes, shampoo, deodorant zit, en zelfs op diensten zoals de stomerij en naar de kapper gaan, omdat het "speciaal voor vrouwen" is gemaakt. Deze roze producten zorgen ervoor dat je in je hele leven €100.000 of meer zal betalen.
Volgens de Europese wetgeving is het illegaal om op gender te discrimineren als het komt op producten en aanbod van diensten, maar de Pink Tax wordt alsnog toegepast omdat er geen ophef over is.
Dit concept is gecreëerd voor Women Inc., voor naamsbekendheid, maar ook voor de Pink Tax. Een multi-level campagne compleet met reclamecampagne, een guerilla actie, pop-up store, en natuurlijk heel veel girl power!