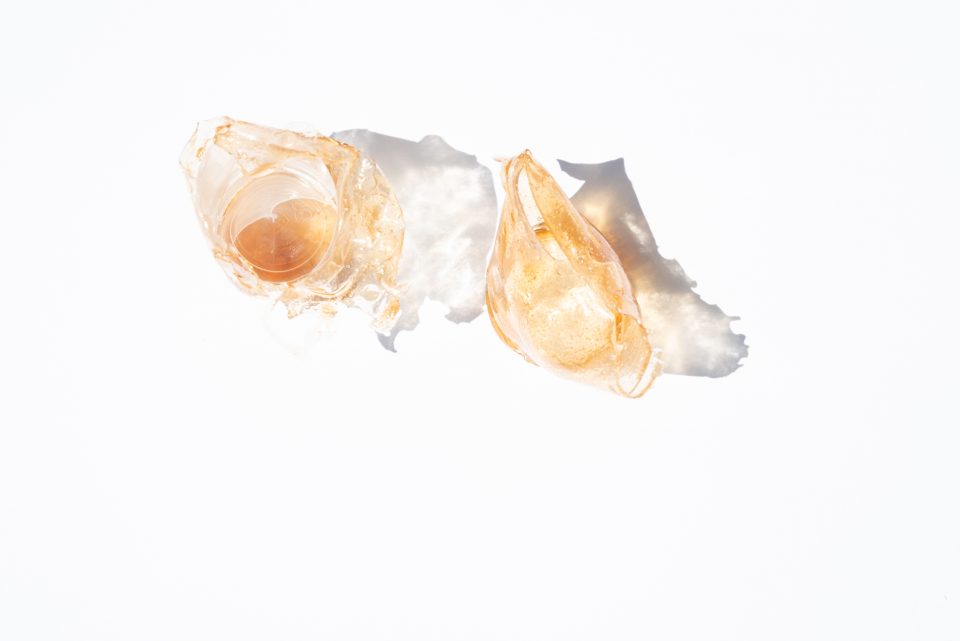 My fascination for reuse and recycling, especially of innovative materials like bio-plastics.
As a result of my interest for recycling materials, I've discovered that a lot of residual material is recycled into bio-plastics. New applications are being invented for these innovative materials, but I've noticed that the visual design of current bio-plastic applications isn't keeping up with technological developments. The moment has come to improve the design of our applications of bio-plastic. 
Thanks to their often magically-organic structures, bio-plastics invite innovative design. That's why I've developed an inspiration e-book for Material Sense, aiming to help the company come up with new ideas to reach novel designs and applications. This e-book is geared towards designers occupied with the aesthetics of innovative materials. After all, visual design is at least as important as functional design. 
Mijn fascinatie voor hergebruik, met name van innovatieve materialen zoals bio-plastics.
Vanuit een interesse voor recycling van materialen, heb ik ontdekt dat veel restmateriaal wordt gebruikt in bio-plastics. Voor deze innovatieve materialen worden nu toepassingen bedacht. Wat ik heb ontdekt, is dat in de huidige toepassingen van bio-plastics de vormgeving achterblijft bij de technische ontwikkeling. Het moment is aangebroken om de toepassing van bio-plastics beter vorm te geven. 
Vanwege hun vaak magische organische structuren dagen bio-plastics uit tot innovatieve vormgeving. Daarom heb ik voor Material Sense een inspiratie-e-book ontwikkeld, waar de organisatie ideeën uit kan halen om tot een vernieuwend productdesign en toepassingen te komen. Dit e-book is bedoeld voor ontwerpers die zich bezighouden met de esthetische kant van innovatieve materialen. Omdat vormgeving zeker zo belangrijk is als het functioneel ontwerp.