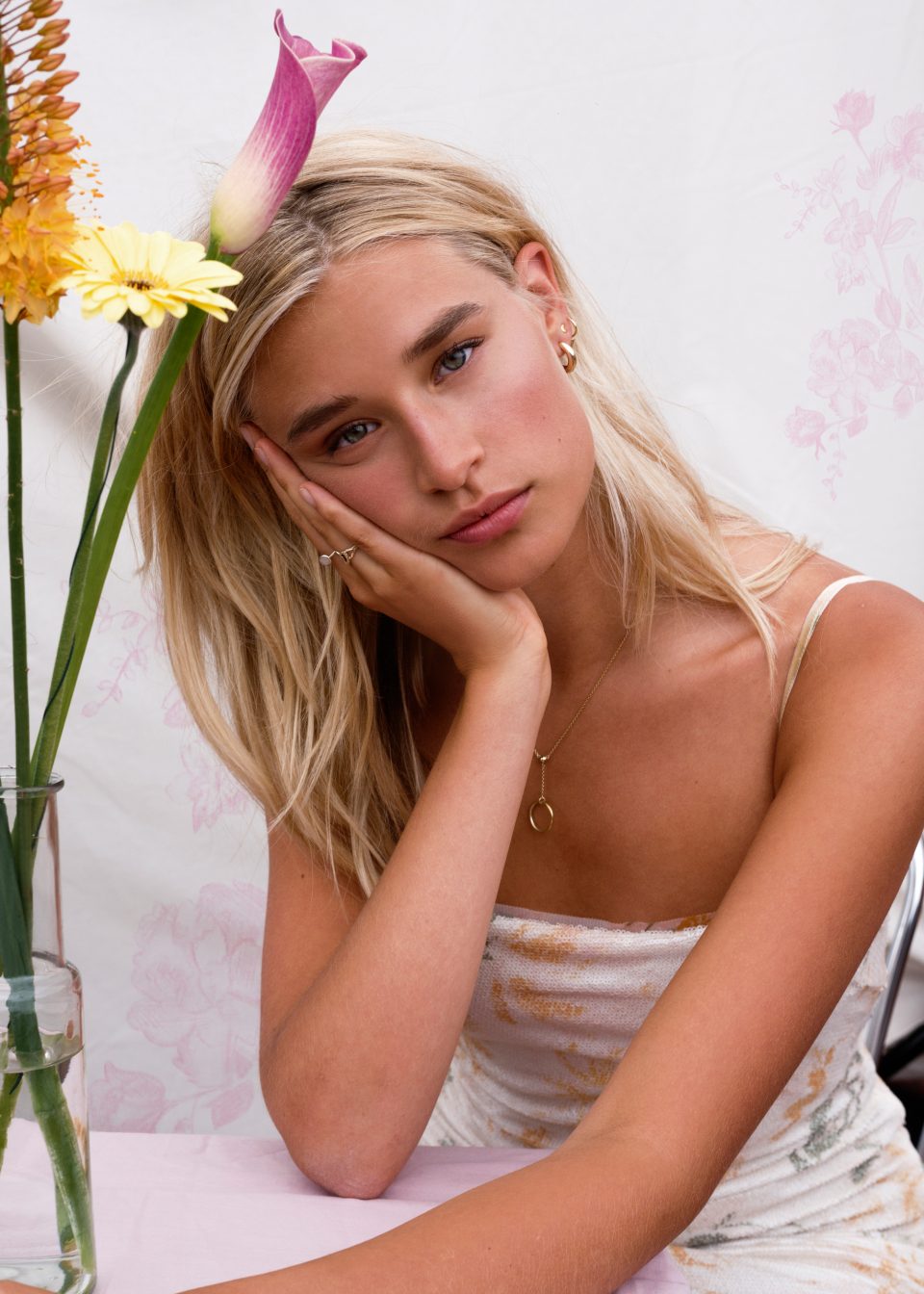 In this age of corona, love remains a value that will last forever.
The coronavirus has left its marks on our world. It's only now that we realise how fragile humanity and the systems we live in are. The virus has given us food for thought and forced us to live more modestly. We look back to old values, combining our strengths to make it through this ordeal. Because we can all use a little bit of love.
A trend book for the brand LoveStories, to serve as inspiration for the collection SS21. It comes with prints, materials and visuals that can be used both in fashion and interior design. 
What I'm missing is a sub-collection based on old values like love. This collection is LoveStories's response to the wishes of female consumers. Love – taking the form of flowers in this case – is what binds them. And when we're bound together, we're brought together, which is exactly what we need in this day and age. 
Als reactie op het coronatijdperk is liefde een waarde die altijd blijft bestaan.
Het coronavirus heeft een grote impact op ons. We komen er nu pas achter hoe fragiel de mensheid en het systeem waarin we leven zijn. Het virus heeft ons aan het denken gezet en dwingt ons om eenvoudiger te leven. We grijpen terug naar oude waarden en bundelen onze krachten om door deze periode heen te komen. Want we hebben allemaal behoefte aan dat kleine beetje liefde.
Een trendboek voor het merk LoveStories, ter inspiratie voor de collectie van SS21. Met prints, materialen en beelden die zowel voor mode als interieur gebruikt kunnen worden. 
Ik mis een subcollectie die gebaseerd is op oude waarden waar de liefde er één van is. Met deze collectie speelt LoveStories in op de behoeften van de vrouwelijke consument. Liefde – in de vorm van bloemen – is wat hen verbindt. En verbinding brengt ons samen, waar we in deze tijd extra behoefte aan hebben. 
Photography: Romy Klokkers
Styling: Bodine Donker
MUAH: Femke Brockhoff
Models: Devon S (mattfaces) en Daila Barneveld (de boekers)