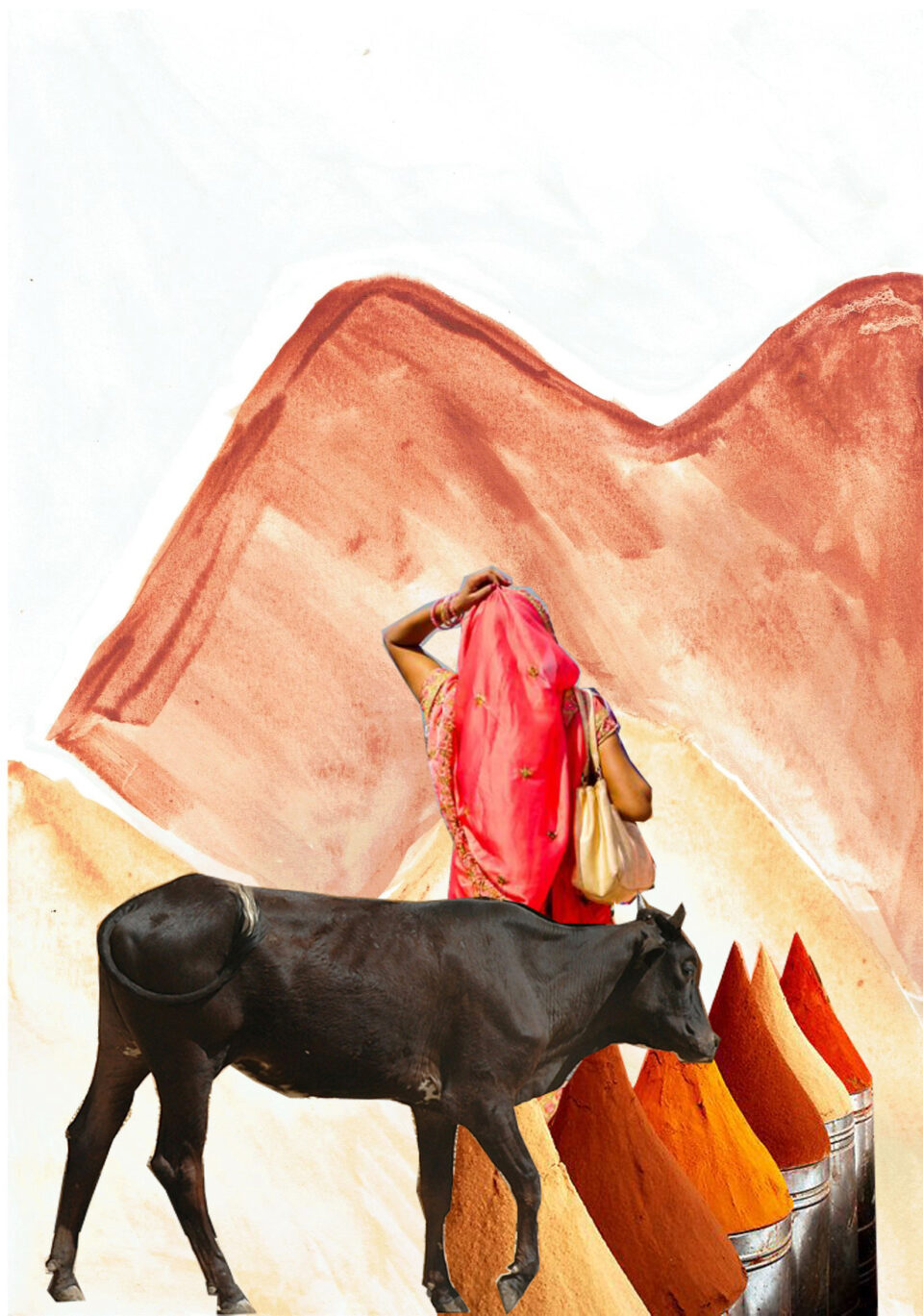 I grew up with an Indonesian grandmother whose food taught me about culture and atmosphere. This is something I'd like to share with others.
I've started an investigation into various colours and emotions, which showed that the corona crisis has stirred up a lot of negative emotions in people. It's also taken away our chance to go on that journey or trip we were looking forward to so much.
The solution I've come up with in response is an inspiration workbook for Dutch supermarket chain AH, featuring information about countries, their traditions, and a range of patterns inspired by the country and dishes. I am doing this because cooking can evoke feelings of happiness, joy, and all sorts of other positive emotions.
Ik ben opgegroeid met een Indonesische oma die mij de cultuur en sfeer heeft overgebracht door middel van eten. Dat wil ik graag delen met anderen.
Ik ben begonnen met onderzoek naar verschillende emoties en kleuren. Daaruit kwam naar voren dat veel mensen door corona last hebben gekregen van negatieve emoties. Ook kunnen wij door corona niet meer op vakantie of de reis maken die op de planning stond.
De oplossing die ik hiervoor heb bedacht is een inspiratieboek voor AH met informatie over landen, met hun tradities en met verschillende patronen geïnspireerd op het land en gerechten. Dit wil ik doen omdat koken blijdschap, vreugde en een heleboel andere positieve emoties opwekt.