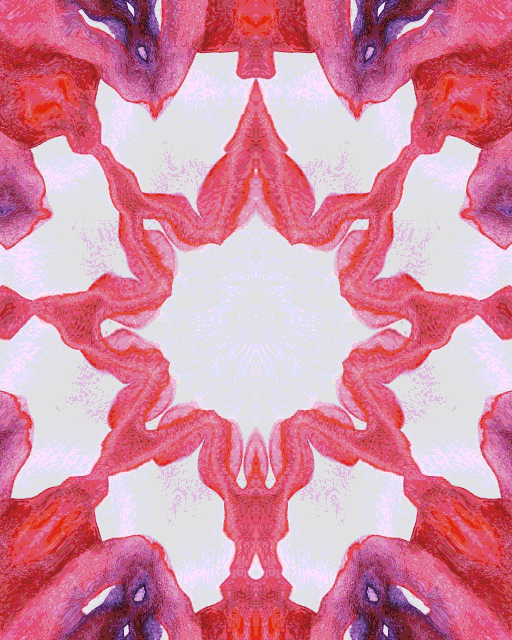 My main source of inspiration draws on designs where colour, form and texture are given their own meaning. 
In today's world, there's no desire for meaningless luxuries, but rather for solidarity, contemplation and reflection. 
Fair trade interior accessory brand Palais is working with makers from India. The corona crisis has taken a heavy toll on them. That's why Atelier AnneClaire has developed the throw pillow collection The Origin, a contemporary homage to Indian culture, with designs based on Mandalas. Buyers can use recycled material to customise their own pillow designs, with creative, local maker Atelier AnneClaire leading by example. 
Storytelling helps inspire and inform buyers about the Indian traditions of yoga and Ayurveda. As the motto #Givingback to the Origin suggests, part of the revenue is passed on to the makers in India.
Mijn grootste inspiratiebron is afkomstig van design waarin kleur, vorm en textuur een eigen betekenis krijgt. 
De wereld van nu heeft geen behoefte aan overbodige luxe maar aan solidariteit, bezinning en reflectie. 
Het fairtrade interieuraccessoiremerk Palais werkt met makers uit India. Vanwege de Coronacrisis hebben zij het extra moeilijk. Atelier AnneClaire heeft daarom de kussencollectie 'The Origin' ontwikkeld, een eigentijds eerbetoon aan de Indiase cultuur met dessins geïnspireerd op de Mandala. Met gerecycled materiaal kan de koper zijn gedessineerde kussen zelf customizen, Atelier AnneClaire geeft als creatieve, lokale maker het goede voorbeeld. 
Via storytelling worden de kopers geïnspireerd en geïnformeerd over de Indiase traditie van yoga en Ayurveda. Onder het motto '#Givingback to The Origin' gaat een deel van de opbrengst naar de makers in India.