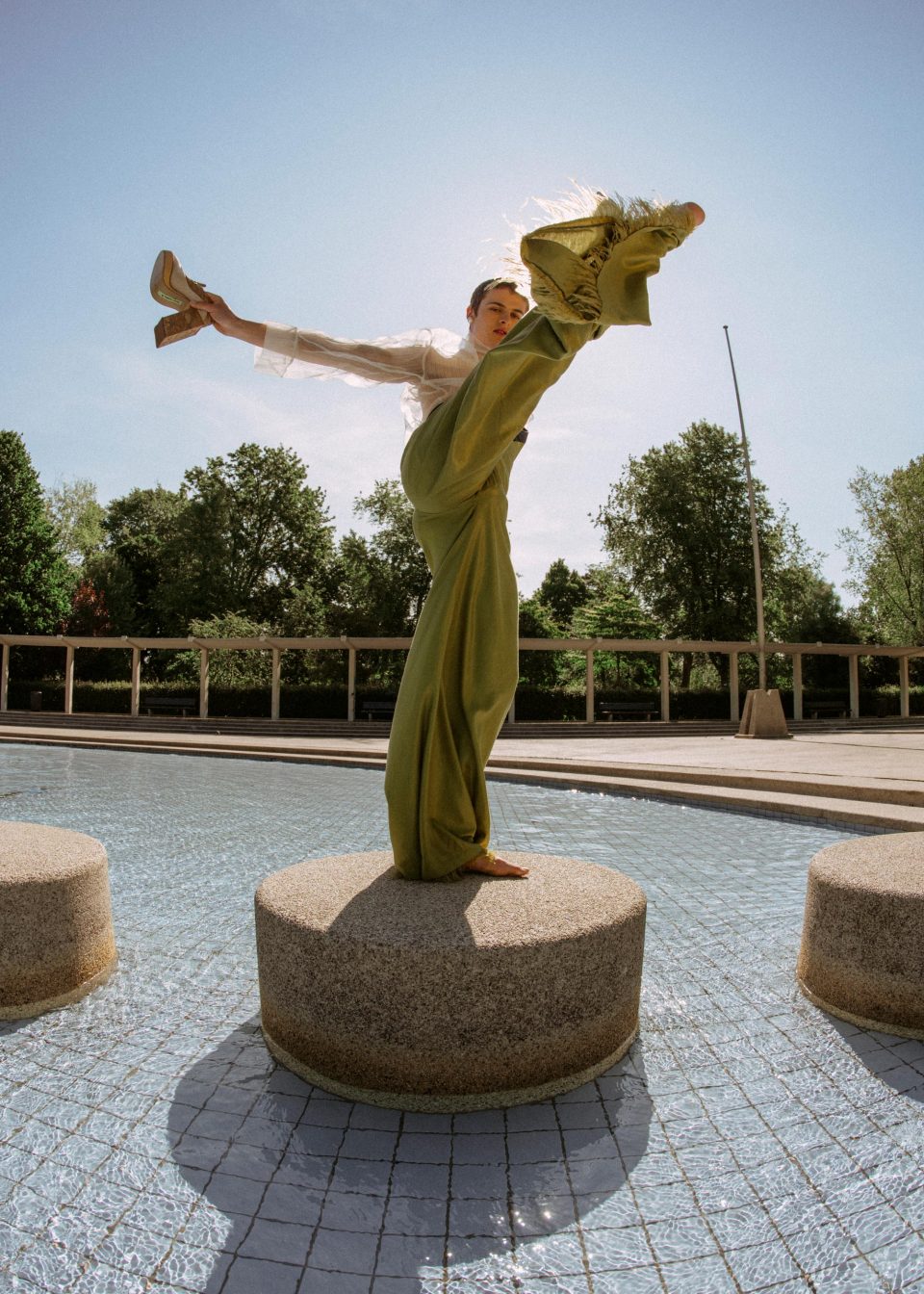 Queer people tend to create a world of their own as an escape from reality.
During my research, five styles emerged clearly: Punk (Queercore), Leather (wo)men, Butch, Gender fluid and Camp. I took these styles as creative inspiration and started to create a fashion image for myself. In the hope that after viewing and reading my book, you will be inspired to do the same – but now with the knowledge of queer style! 
Throughout my book my aim is to provide not just information and clarification, but above all inspiration to fashion lovers. In this way, I would like to demonstrate the influence of queer style on fashion and blur the dividing line between queer and straight. My campaign is the extension of this and will give it the visibility it needs. 
Let's rewrite history and see how beautiful queer style has always been and how it will continue to evolve.
Queer mensen hebben de neiging om een ​​eigen wereld te creëren als ontsnapping aan de realiteit.
Ik heb onderzoek gedaan naar queer-style. 5 stijlen kwamen duidelijk naar voren: Queercore (punk), Leather (wo)men, Butch, Gender fluid en Camp. Ik heb deze stijlen als creatieve inspiratie genomen en ben een modebeeld gaan creëren. 
Mijn boek geeft informatie en verduidelijking maar vooral enorme inspiratie voor modeliefhebbers. Op deze manier wil ik de invloed van queer style op mode demonstreren en de scheidslijn tussen queer en straight vervagen. Mijn campagne is daar een verlengstuk van en zal het de zichtbaarheid geven die het nodig heeft. Laten we de geschiedenis herschrijven en kijken hoe mooi queer style altijd is geweest en hoe deze zich zal blijven ontwikkelen.
Photography: Lotte Schriek
Styling: Amber van Strien
MUAH: Isabeau Ottevanger
Model: Conor Walmsley